Where to Watch Today's Apple Announcement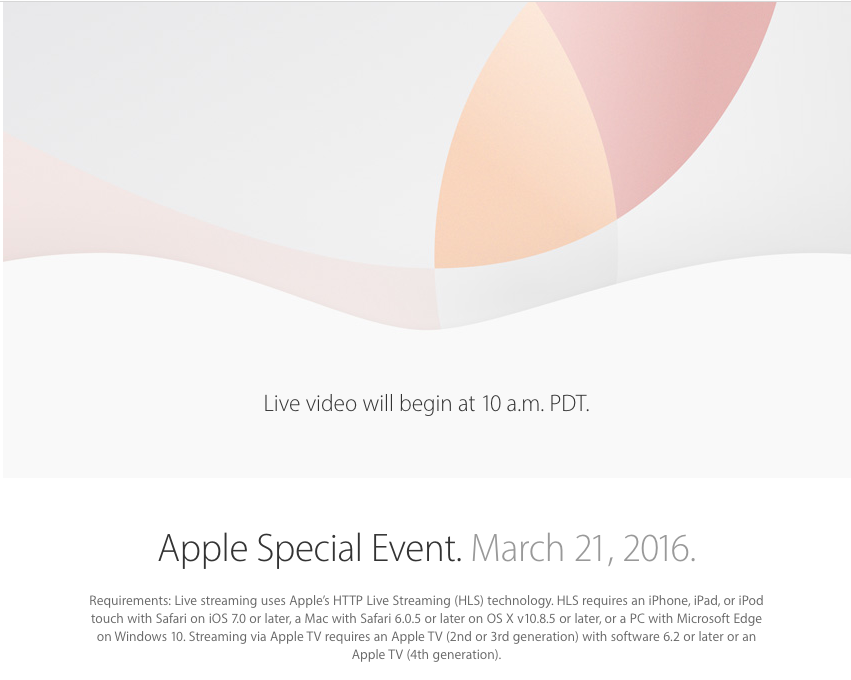 Apple is set to hold its first event of 2016 today at 10 a.m. PT, with rumors buzzing around about a new, smaller iPhone and a new iPad Air.
Apple fans can catch a live stream of the event from Apple's own website, broadcast from its headquarters in Cupertino, California.
For those with an Apple TV, they can watch the event from the Apple Events app available in the device. For those without, Apple still requires certain browser requirements, such as an iPhone, iPad, or iPod touch with Safari on iOS 7.0 or later, a Mac with Safari 6.0.5 or later on OS X v10.8.5 or later, or a PC with Microsoft Edge on Windows 10
For those who cannot watch the video, make sure to follow Newsweek's Twitter account for the latest information or check back for the latest breaking news surrounding today's event.