Where is Windsor Castle? The Royal Residence Set to Host Harry and Meghan's Wedding
The event of the season is set to begin on Saturday, May 19 as Prince Harry and Meghan Markle take the leap into marriage in front of millions of people.
Though certain parts of the wedding have been fodder for tabloid speculation, other parts have been set in stone for quite some time.
Related: How much is the royal wedding going to cost and who's paying?
The setting, St George's Chapel on the grounds of Windsor Castle, was announced back in February. The royal residence is the oldest and largest occupied castle in the world, according to the Royal Collection Trust.
The castle itself is found in Windsor, a town in the country of Berkshire which describes itself as "a beautiful, unique and historic destination… Crowned by stunning Windsor Castle."
Work on the grand estate started around 1070, the trust said, a few years after William the Conqueror was crowned king. It was converted into a palace in the 12th century by Henry II and then given gothic stylings by Edward III in the 14th century.
In 1992, the castle erupted in flames, destroying some of its major rooms. Five years of restoration work was undertaken to bring the castle back to its former glory.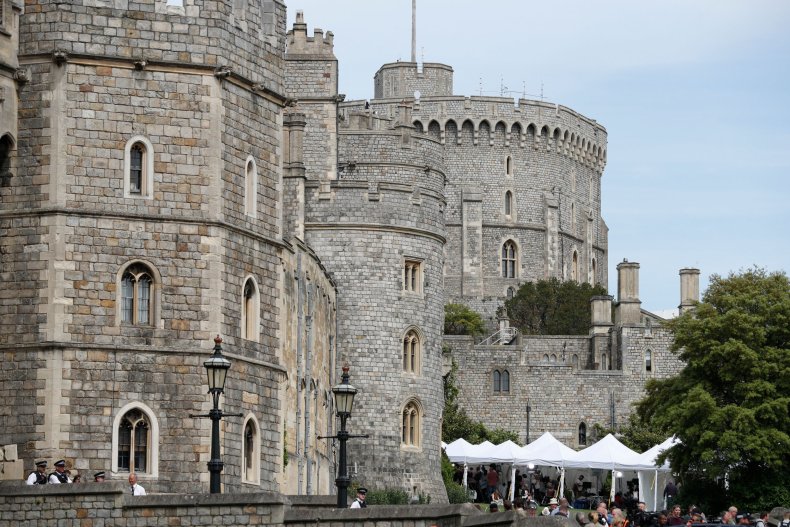 The residence is also still very much in royal use. The Queen spends many weekends there and as well as longer spells over Easter and during the Royal Ascot horse races, the trust stated.
Under Edward IV, construction began on St George's Chapel in 1475 with a stone ceiling added under the reign of Henry VII. Today it houses the tombs of ten former monarchs and still serves as a working chapel, closed to visitors but not worshippers while services take place on Sundays.