Where is Kevin Spacey? Over a year after 15 people came forward to accuse the actor of sexual assault, Spacey hasn't been seen. The last sighting of him came in blurry tabloid photos taken of Spacey exercising at a rehabilitation center in Arizona last November.
Spacey hasn't been spotted since, according to the Daily Mail. In a social-media driven society, it's odd not one confirmation of his location has been shared, especially for an actor so recognizable.
Spacey was best known for his role as Frank Underwood on House of Cards, and his once beloved character was killed off at the start of Season 6. The show has carried on without him, as has the #MeToo movement which unearthed the allegations against him.
The actor's fall began when Star Trek: Discovery actor Anthony Rapp came forward with an accusation Spacey had made sexual advance toward him in 1986, he told Buzzfeed in October 2017. Spacey quickly issued a statement.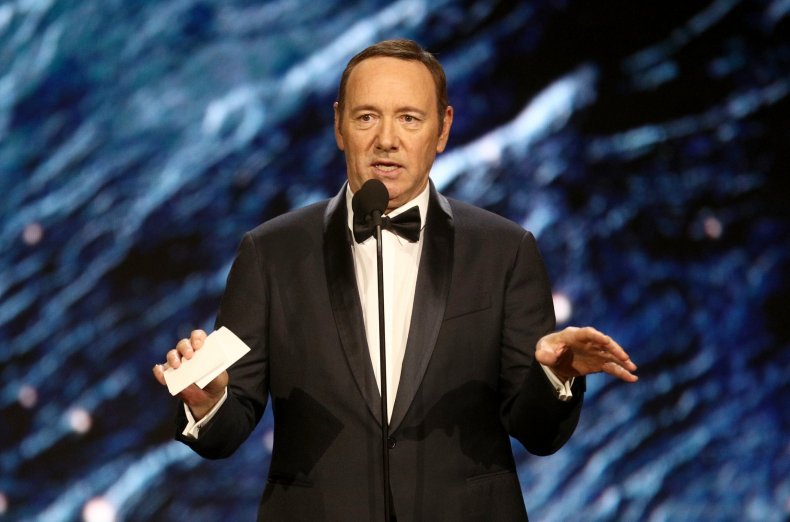 "I am beyond horrified to hear this story," Spacey began his statement, posted on his social media accounts. "I honestly do not remember the encounter, it would have been over 30 years ago. But if I did behave then as he describes, I owe him the sincerest apology for what would have been deeply inappropriate drunken behavior, and I am sorry for the feelings he describes having carried with him all these years."
Spacey also used the statement to come out as gay. "I know that there are stories out there about me and that some have been fueled by the fact that I have been so protective of my privacy," it read. "As those closest to me know, in my life I have had relationships with both men and women. I have loved and had romantic encounters with men throughout my life, and I choose now to live as a gay man."
The statement caught backlash not only for Spacey's phrasing of his "choice" to live as a gay man, but of the moment he chose to announce his sexuality.
After Rapp's disclosure, 14 others came forward, including a variety of actors and artists, the youngest being 14 at the time he began a sexual relationship with Spacey, according to USA Today.