Where in the World Is Kim Jong Un? North Korean Leader Apparent No-Show at Key Event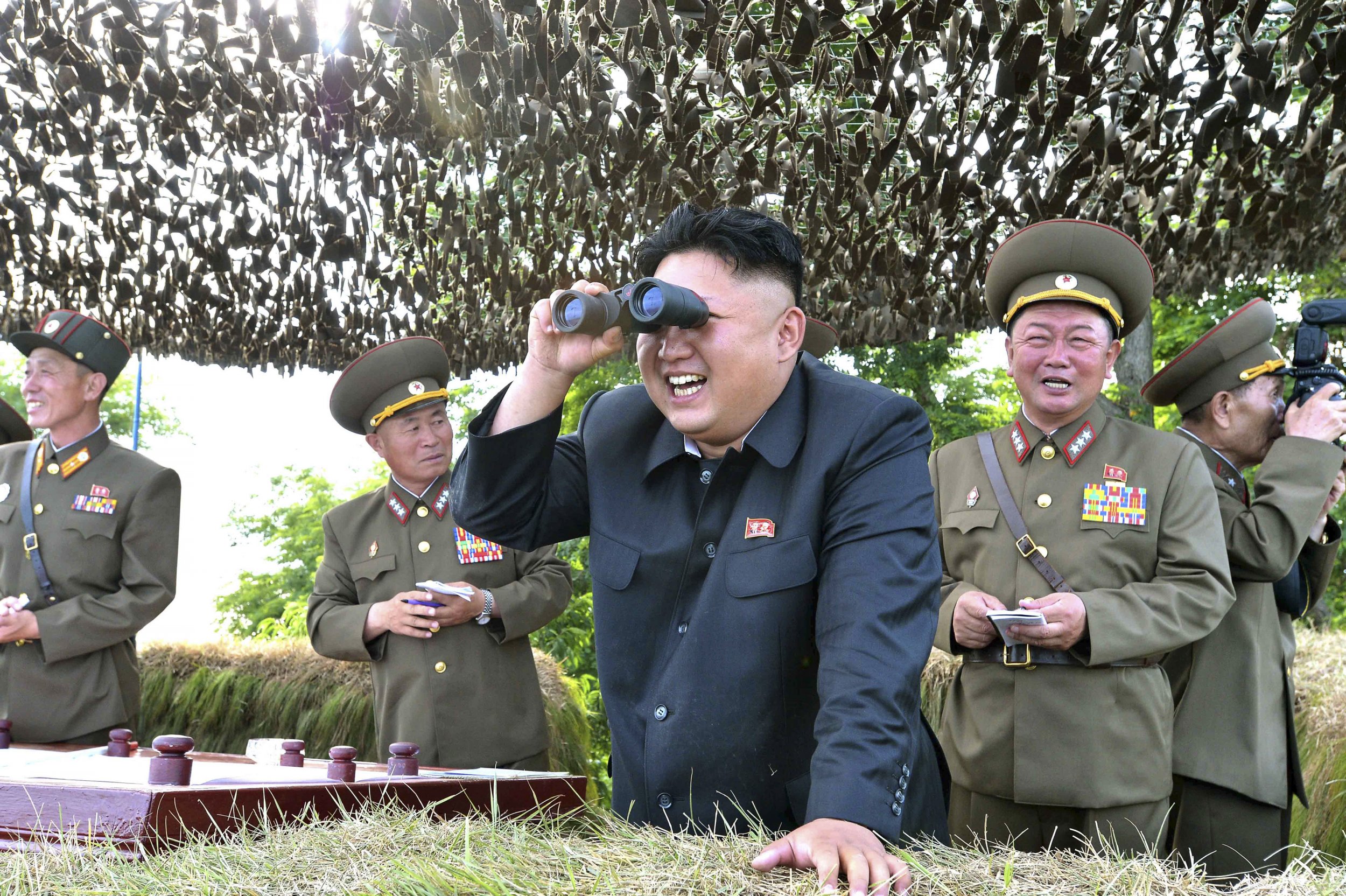 Media reports that North Korea's Kim Jong Un appeared to be a no-show at a key political anniversary ceremony Friday heightened the mystery over the leader's prolonged absence from public view.
North Korea celebrated the 69th anniversary of the founding of the ruling Korean Worker's party (WPK) Friday, with government officials visiting Kumsusan Palace, a mausoleum for founding President Kim Il Sung and former leader Kim Jong Il. The young leader's name was nowhere to be seen on the list of attendees, the BBC reports.
South Korean officials believe Kim remains in power, despite rumblings otherwise, reports South Korea's Yonhap News Agency. He hasn't been seen at a public event since September 3, when he and his wife attended a concert in Pyongyang, according to Yonhap.
"It seems that Kim Jong Un's rule is in normal operation," Lim Byeong-cheol, spokesman for South Korea's unification ministry, said at a press briefing on Friday. Lim had no comment on Kim's health, although Yonhap cites officials who believe he has problems with his legs. One anonymous source quoted by Yonhap in September said he may be suffering from gout, in addition to other ailments.
Newsweek's Bill Powell explored some of the rumors behind Kim's absence this week, including "the most conspiratorial"—that Kim Jong Un has been ousted in a coup. Some analysts believe Hwang Pyong So, a top military advisor to Kim, may be running the country. Hwang attended the closing of the Asia games in Incheon, South Korea, last week, the most senior official to ever visit the South. "It is very possible that all this is overheated speculation," Powell writes.
The European Union and Japan are urging the U.N.'s Security Council to refer North Korea to the International Criminal Court after a U.N. report on the country's dismal human rights record, including that it has one of the highest suicide rates in the world. Targeted sanctions are included in a draft resolution seen by the Associated Press for the U.N. General Assembly's human rights committee, the wire agency reported on Thursday.
The BBC Seoul's Steve Evans thinks the mystery over his disappearance might be quite simple.
"He is probably on his sick bed but with undiminished power," Evans writes.
In response to the anniversary celebration, South Korean activists released giant balloons over the border containing anti-Pyongyang propaganda, as well as money, DVDs and books showing life in South Korea, Reuters reports.