Where You Can, Can't Smoke Weed in New York Now That Cuomo Legalized Marijuana
People in New York can now smoke marijuana in many public places without fear of the consequences, but, as is the case with cigarettes, there are restrictions on where a person can smoke.
Governor Andrew Cuomo signed legislation on Wednesday that legalizes recreational marijuana in the state of New York. It's the 15th state to enact the measures and, along with expunging records, it makes it legal for people to smoke marijuana in places that aren't already prohibited.
People over age 21 can smoke marijuana wherever smoking tobacco is allowed under the Clean Indoor Air Act. Smoking tobacco is prohibited in almost all public and private indoor workplaces, including restaurants and bars, mass transportation, public transportation terminals, schools, colleges and universities, hospitals, indoor arenas and zoos.
While legalization is statewide, the legislation allows local leaders to implement further restrictions on where marijuana can be smoked, so it's important to keep up with local laws, as well.
State legislators voted to pass the legislation on Tuesday. It passed the Senate 40 votes in favor to 23 opposed and in the Assembly with 100 votes in favor to 49 opposed. Every Republican and 12 Democrats opposed the measure.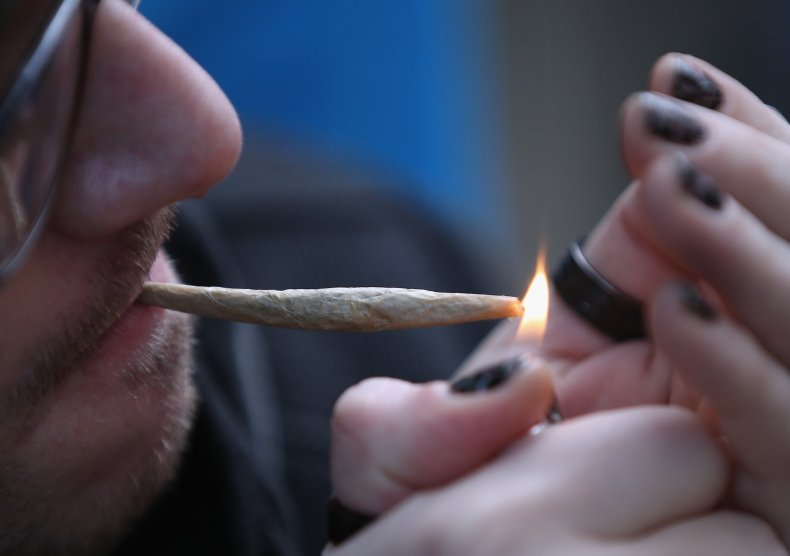 The use of medical marijuana was also expanded with Cuomo's signature on the legislation. It increased the list of medical conditions that allow a person to purchase and use medical cannabis, increased the number of caregivers allowed per patient, and permits home cultivation of medical cannabis for patients.
Cuomo's signing of the legislation allows people to possess up to three ounces of marijuana and 24 ounces of marijuana concentrate. Residents are also able to grow up to six plants at home 18 months after the first adult-use sales begin.
Along with allowing people to smoke marijuana in public, the legislation will impact those who already faced penalties for marijuana. The legislation creates the automatic expungement or resentencing for anyone who was convicted of a marijuana crime that would now be legal.
Cuomo championed the legislation as having the ability to create up to 60,000 new jobs across the state and generate $350 million annually in tax collection.
"This is a historic day in New York—one that rights the wrongs of the past by putting an end to harsh prison sentences, embraces an industry that will grow the Empire State's economy, and prioritizes marginalized communities so those that have suffered the most will be the first to reap the benefits," Cuomo said on Wednesday.
Cuomo, who is facing an impeachment inquiry, called marijuana legalization a "top priority" of his and was "proud" the reforms will address and balance the "social equity, safety and economic impacts of legal adult-use cannabis."