Where is Zambia's President?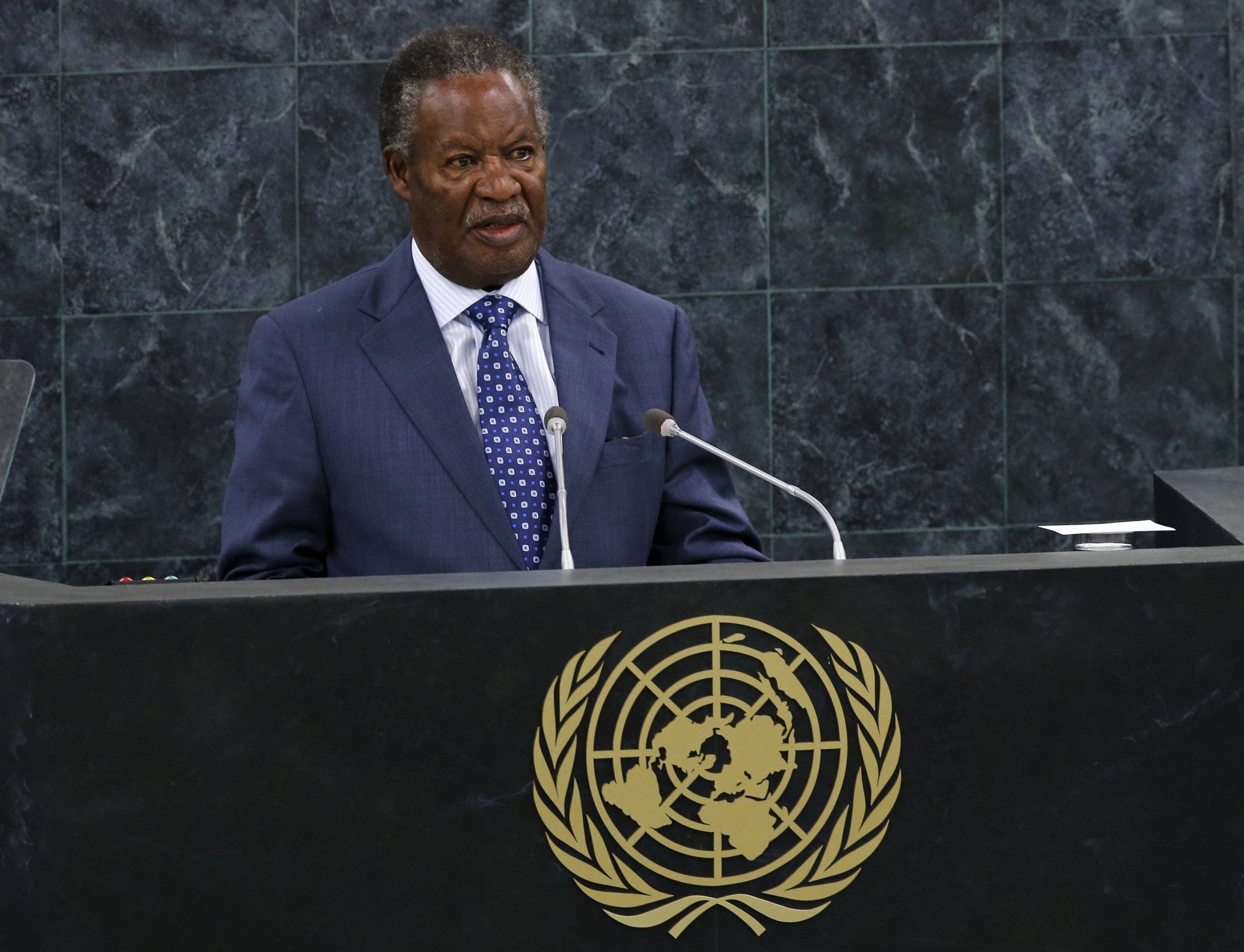 Updated | A mystery no-show at the United Nations raises speculations about the state of health of Zambia's President, Michael Sata, who last week emphatically told the Lusaka parliament, "I am not dead."
The Associated Press reported Friday that the 77-year old president was treated at his hotel by doctors. A spokesperson for the New York Police Department confirmed Friday morning that Sata was treated at his hotel by U.S. State Department doctors and remained there, contradicting earlier reports of his death, including a report by Newsweek, credited to a source who has since said his statement was not definitive. A spokesman at the Zambian mission declined comment when several reporters inquired about Sata's health.
On Friday, Zambian vice president Guy Scott told Parliament that the president's health was normal and denied reports that he was unwell, according to local media.
The speculations started swirling Wednesday night, when Sata failed to show up for his scheduled address at the General Assembly, which this week conducts its annual debate, an opportunity for the U.N.'s 193 members to showcase their policies to the world. Sata was slated to follow Venezuela's president, Nicolas Maduro, Wednesday night.
The U.N. moderator then received a notice, and after a short hesitation announced, instead, that the next speaker, Britain's Prime Minister David Cameron, would address the council. No alternative time for Sata's address was announced.
In yet another twist in the mystery, a provisional list of speakers that was issued by the UN Friday slated Zambia's foreign minister, Harry Kalaba, to address the general assembly as the last speaker Friday night. He would speak instead of the president, who was originally scheduled to speak on Wednesday.
According to All Africa, a website specializing in reporting from the continent, Sata traveled to New York accompanied by six doctors as part of his entourage of 38 people. The report cited an unnamed source who said that the reason the president came to New York ahead of the launch of the Wednesday debate was to visit the Sloane Kettering Cancer Center.
Wires agencies reported last Friday that Sata addressed parliament after failing for a long time to appear in public, raising speculation about the state of his health. His wife, Christine kept him going, Sata told Parliament, adding, "I am not dead."
But rather than finishing his address, he said after a while, "I thank you for listening and I am leaving the whole speech to the Speaker."
Corrections Appended: An earlier version of this story quoting "a well-placed source at the U.N." who said that the Zambian president, Michael Sata, had died in his New York hotel room was in error. The source has since said his statement was not definitive. According to the New York Police Department on Friday morning, Mr Sata is being treated by doctors at his New York hotel . Newsweek regrets the error.
An earlier version of this article also incorrectly described a wire story on a South African website as appearing on a Zambian website and referenced an Associated Press report that Zambian President Michael Sata was treated at his hotel by State Department doctors before being taken to the hospital. The current version reflects an update by the Associated Press that he was treated in his hotel and remained there.