Where's The Album? Chance the Rapper Fans Slam Delay
Chance the Rapper fans have been taking to Twitter to express their frustration with the artist's album drop delay. The rapper's first studio album (he usually creates mixtapes) was scheduled for release at midnight on Friday. It missed the early deadline, despite having been teased for many weeks prior. Instead of debuting at midnight, it was released in the afternoon.
The Big Day will be Chance's biggest release since 2016's Coloring Book, which garnered critical acclaim. He is particularly well-known for songs like "No Problem" and "Juke Jam" which featured Justin Bieber.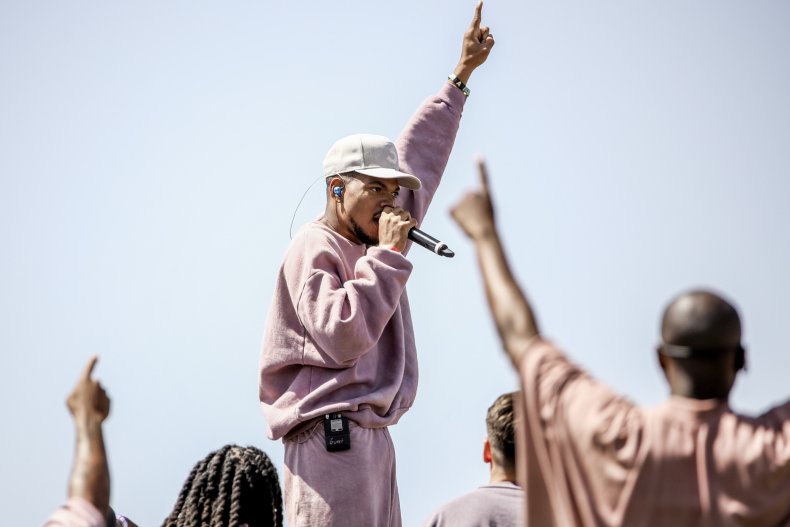 Fan @coltonryd stayed up into the early hours of the morning, hoping something might happen: "Update: 6 hours later, still refreshing my Apple Music every 2 min. Wanting to sleep but it's to late for that, won't close my eyes till that beautiful album cover pops up out of no where on my screen because at this point it could be any second."
Some Twitter fans speculated that he worked with Kanye West on the album, which could explain the lateness of the project.
One user wrote, "If Chance The Rapper doesn't drop this album in the next hour then it's official, he's been hanging out with Kanye way too much. Chance, we know you like ye but don't run on that mans time."
Despite the album's early absence, the Chicago native had a Spotify hometown album launch party on Thursday night at the Garfield Park Conservatory.
A review of the release party by the Chicago Tribune said, "Chance's excitement was palpable and the energy in the room, infectious. It's hard not to root for him, for he has a quality that may solely belong to him at this point: Chance the Rapper will make you smile, even if you don't want to. 'I'm not supposed to talk a lot because I got a short set tonight,' he said, finally addressing the adoring faces looking back at him. 'My name is Chance the Rapper, I'm very excited to be here. Tomorrow is the Big Day.'"
The Grammy-winning artist has also released many new singles this year including, "My Own Thing", "Work Out", "Groceries" which is supposed to be off the new album, and is featured on an Ed Sheeran single, "Cross Me."