Where Is Kim Jong Un? North Korean Leader in Beijing, Reports Say
Kim Jong Un is reportedly in China. If confirmed, this would be his first foreign trip since becoming North Korea's leader in 2011.
Ahead of his proposed summit with President Donald Trump, Kim was in Beijing, Bloomberg reported, citing three sources.
There were reports that a train belonging to the Kim family had arrived in the Chinese capital, with the rumors being reinforced by the large security presence outside the Diaoyutai State Guesthouse, where previous North Korean leaders had stayed in the past.
Police blocked roads by the building, and there was tight security at the Friendship Bridge over the Yalu River, on the border between China and North Korea, before a train passed.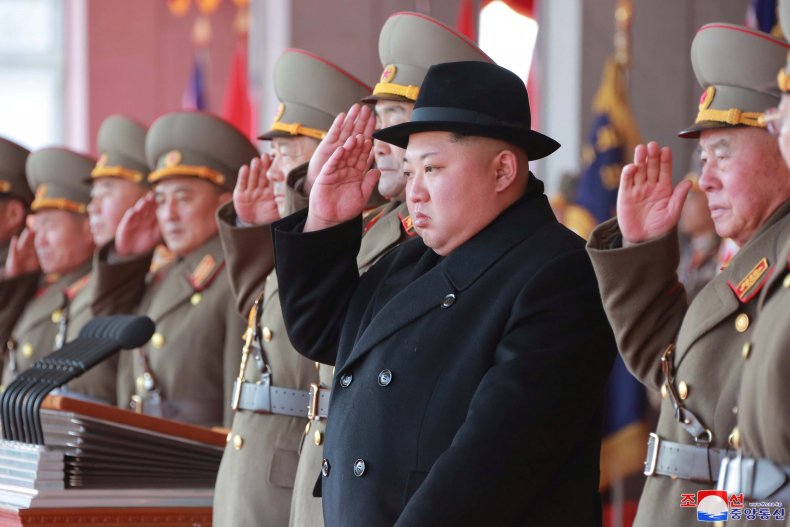 A senior official in the government in Seoul told the agency, "The presidential Blue House is watching things in Beijing very closely, while keeping all possibilities open."
THis follows Japanese media reports that a high-ranking Pyongyang official had apparently arrived in Beijing on Monday, ahead of the summit with South Korea later in April.
"The fact that the summits are being held has been beyond our expectations. Right now, the situation surrounding the Korean Peninsula is moving very quickly, and it would be inadvisable to think with prejudice," the Blue House official said.
CNN reported that the train car had not left the secretive state since Kim became leader.
Yoo Ho-yeol, a professor of North Korean studies at Korea University in Seoul, told Sky News that the visit may allow Pyongyang to shore up its support with China, with whom it has a mutual defense treaty, ahead of the summits.
"If North Korea speaks with the U.S. on its own, it might feel it is at a disadvantage, but if it has China as an ally, Pyongyang may think it will be able to protect its interests and profits during the summits," he said.
Kim's father met then-President Jiang Zemin in China in 2000, and a summit with the South was held later that year.
Ties have been strained between Pyongyang and Beijing in recent months after the secretive state conducted a number of missile tests.