Where's My $600 Stimulus Check? IRS Says 'Check Back Later' on Payments
The Internal Revenue Services (IRS) on Tuesday night encouraged people waiting on a $600 stimulus check to "check back later" online as anger mounted among those who have not received their payments.
The agency addressed concerns raised by some visiting their site who were confronted with a "please wait" or unable to process message due to the high volume of inquiries.
"The 'please wait' message is a normal part of the site's operation," the IRS said. "We encourage people to check back later. Also, there is a limit to the number of times people can access Get My Payment each day. When people reach the maximum number of accesses, Get My Payment will inform them they will need to check back the following day."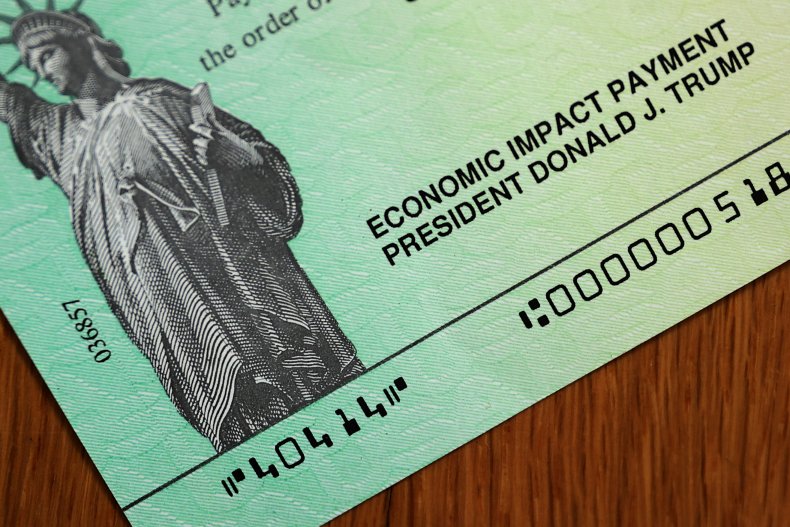 Officials started sending out the stimulus checks last week, with direct deposits arriving in bank accounts first and paper checks or debit cards mailed out to recipients throughout the month of January. Singles who earned less than $75,000 are eligible to receive $600, and married couples who filed taxes jointly and earned under $150,000 get a combined $1,200.
People who earned more income than the threshold will receive reduced payments, and people with qualifying dependents under 17 years of age will receive an additional $600 for each child.
"Some Americans may have seen the direct deposit payments as pending or as provisional payments in their accounts before the scheduled payment date of January 4, 2021, which is the official date funds are available," the IRS said in a statement. "The direct deposit payments may take several days to post to individual accounts."
The agency warned those residing abroad that their checks could take longer to arrive due to disruptions to air travel and delivery caused by the worsening coronavirus pandemic in some parts of the world.
Eligible individuals do not have to take any action to receive their "automatic" stimulus payments, the IRS said.
People were also encouraged to check the status of their payments on the IRS' Get My Payment Portal at: www.irs.gov/coronavirus/get-my-payment
President Donald Trump signed the latest $900 billion bipartisan stimulus bill, which provided for the checks, late last year after both chambers of Congress passed the measure. He initially hesitated to sign the package, opposing the deal for only including a "measly $600" in direct payments.
"I simply want to get our great people $2000," the president said in December.
A measure to fatten the payments has passed the House, but Senate Majority Leader Mitch McConnell has repeatedly blocked a standalone vote in the upper chamber to increase the checks from $600 to $2,000.