Whether We Say It or Not, Our Culture Provides Cover for Groomers | Opinion
Last week, Hawaii high school teacher Alden Bunag was arrested and made his initial court appearance on June 16. Among other things, he admitted to prosecutors that he made a sex video with a 13-year-old boy who was a former student and sent it to others, including another teacher in Philadelphia.
This sordid case has brought to the fore of the culture war the terms "grooming" and "groomer" to describe efforts to sexualize children. The controversy around them stems from the fact that they cut to an uncomfortable truth: those championing the latest sexual revolution often have sexual improprieties they project onto others, as was the case with Bunag, whose social media posts display outspoken opposition to the use of the word "groomer."
This story began last year with a different investigation. Federal agents received a tip about a teacher, Andrew Wolf of Springside Chestnut Hill Academy, a private school in Philadelphia, who had allegedly uploaded child pornography.
Wolf was part of a network that circulated child pornography online. Prosecutors said he had "posed as a minor on social media applications to bait minors into creating and sending him child pornography, including by targeting his own middle school students." Most victims were boys who thought they were talking with teenage girls.
So effective was the operation that Wolf wrote in a message to an alleged accomplice that he had "decided to make a Google doc to help organize baiting my students. So far I put in the sixth grade, but I'm going to keep working on it." The FBI confronted Wolf last October at his residence with a search warrant, where he lives alone with his six-month-old child.
While sifting through Wolf's digital activity, agents noticed he had exchanged nearly 3,400 messages with Bunag. They included videos of an adult man engaged in sex acts with a minor boy. At that point, it was unclear whether Bunag was the man in the videos.
Investigators found that Bunag worked as a substitute at multiple schools, taught dance, and ran a business taking senior high school photographs and family pictures. On Instagram, he listed an association with the Navy Child and Youth Programs (CYP), which offers child care services to military and Department of Defense personnel. There's a Navy CYP in Pearl Harbor, just a few minutes from the school where Bunag worked.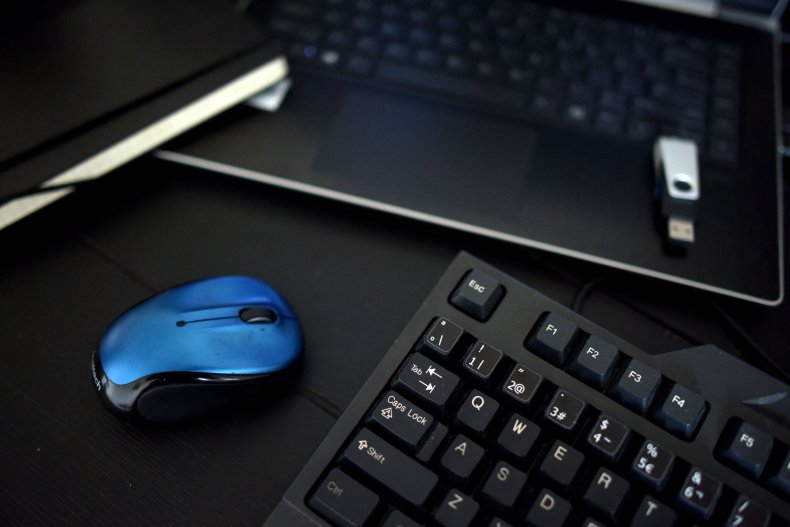 Federal agents confirmed Bunag's identity and approached him at work on June 15. It didn't take much to break the dam—he confessed fluidly during a voluntary interview. "Bunag claimed to have sex with [the boy] at the school during lunch breaks," prosecutors said. He described "[the boy] as a former student and knew that he was a minor at the time." Bunag also admitted to distributing child pornography involving other underage victims and sent at least one video of himself having sex with the boy to Wolf.
Bunag used his position in the community to disarm suspicion and win the trust of victims and their families. He is the quintessential groomer—a term, of course, he met with anger and outrage online.
On Twitter, Bunag attacked a user who argued that Florida's Parental Rights in Education law, which prohibits teaching sexual orientation and gender identity topics to children, protects minors from "groomers." On April 6, he replied: "You're f**king acting like we want to show kids porn or something, but something I've learned through the years is that whenever right-wingers accuse others of something, it's DEFINITELY because they're projecting." Bunag also claimed that only "pedos" would want to keep kids "ignorant about sex," to make them naïve and thus susceptible to predation. He was adamant about the necessity of children interacting with "gender/sexuality" topics in the classroom.
People don't talk like that unless they know that the culture is on their side—that the winds of social trends are at their backs. Indeed, Bunag's gruesome misdeeds seem less problematic for the standard-bearers in the army of progress than the indelicate words used to describe them.
Just before this story broke, a group of experts, for they always come in gaggles, warned Yahoo News that the terms "grooming" and "groomer" were politically incorrect and could undermine efforts to prevent child abuse. Bunag said the same thing but with more colorful language that experts would only dare use privately about unreconstructed rubes.
Conservatives, too, have resisted the use of the words for fear that it would undermine their position in the debate over sexualized school curricula. But it makes no sense to organize a conservative movement around the sensibilities of NPR listeners and using the smears of the Left against those on the Right who choose to fight. Prevarication and pusillanimity protect predators.
Doug Chin, a former state attorney general, told KHON2 that Bunag's confession showed "how a lot of times when people are involved in these kinds of crime, they do think they can get away with it." Chin's right, and our groomer problem partly stems from our refusal to speak frankly, which subverts principle with euphemism. These words are controversial, yes, but nothing today is so controversial as the truth.
Pedro L. Gonzalez is the associate editor at Chronicles: A Magazine of American Culture.
The views expressed in this article are the writer's own.