Which Actor Has Won the Most Oscars and Golden Globes Combined?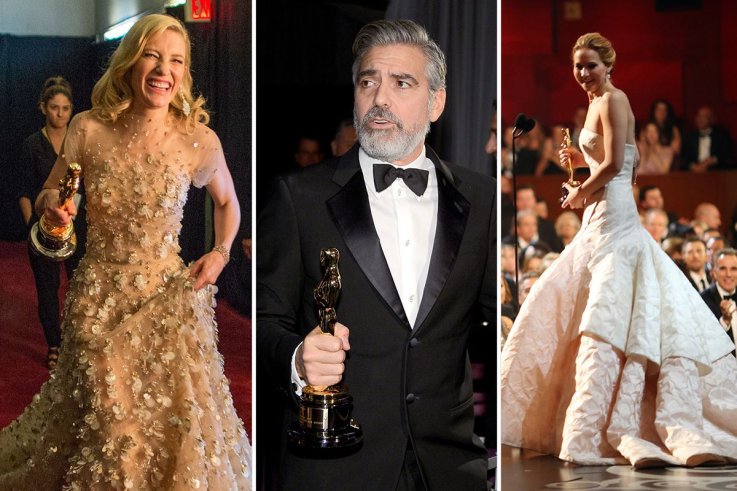 To some actors, winning a statuette—almost any kind, as long as it's gold and shiny—is of the utmost importance. Despite her numerous musical and business achievements, Rihanna has spoken about her desire to win an Academy Award, although not many others admit to their naked Oscar ambitions.
On the other hand, Johnny Depp has said that he doesn't ever want to win one. Marlon Brando took his disdain one step further by refusing to pick up his Academy Award for The Godfather , and instead sent actress Sacheen Littlefeather to protest the treatment of Native Americans in the film industry.
So should actors care about their award ceremony success? If you're a man, the answer's yes— a study shows that male Academy Award winners' salaries jumped 81 percent, while female winners "do not experience this same clear boost in their salaries."
A statuette doesn't guarantee career invincibility either. Just ask Timothy Hutton, Mira Sorvino or Helen Hunt—three Academy Award winners who never quite capitalized on their moment of success.
Still, it seems that winning multiple awards is more likely to enshrine you amid Hollywood's all-time greats. We've counted up the winners of the Academy Awards and the Golden Globes—widely acknowledged to be the biggest honors in Hollywood—to see which actor has scooped the most prizes.
We've only counted the prizes related to acting, excluding lifetime achievement awards and prizes for contributions like music or direction. While the ratio between each award remained roughly the same for most, certain actors were more favored by one award body, such as Rosalind Russell, who won five Golden Globes but no Oscars.
The number one actor will likely come as no surprise. Her name is practically shorthand for dramatic chops, and she has almost twice the total nominations than the man in second place. So who is the best actor in history, according to the awards panels? Take a seat as we whizz through Hollywood's award ceremony success stories.