Who Will Benefit From Federal Reserve's $2.3 Trillion Main Street Loans Program?
The Federal Reserve unveiled a historic $2.3 trillion plan on Thursday to aid businesses and state governments during the coronavirus pandemic.
The plan includes a boost to the Main Street business lending program, support for state governments and other initiatives to help the economy, as businesses across the country have been forced to close in order to slow the spread of the disease.
"Our country's highest priority must be to address this public health crisis, providing care for the ill and limiting the further spread of the virus," Federal Reserve Chairman Jerome Powell said in a statement. "The Fed's role is to provide as much relief and stability as we can during this period of constrained economic activity, and our actions today will help ensure that the eventual recovery is as vigorous as possible."
The business loans would be focused on companies with up to 10,000 employees that made less than $2.5 billion in revenues in 2019. The Federal Reserve will work with banks to give out up to $600 billion in four-year loans. These "Main Street" loans would be at least $1 million and could go up to a maximum of $25 million.
Treasury Secretary Steven Mnuchin said that this Main Street business lending program will "make a significant difference" for 40,000 small to medium-sized businesses that employ 35 million people.
The Federal Reserve will also provide financial relief for state and local governments by directly buying their bonds. As much as $500 billion will be offered in lending by a Municipal Liquidity Facility (MLF).
States, counties and cities can sell new municipal notes directly to the MLF to get the money they need. According to the Fed, the funds can be used to help offset losses in tax revenues from business closures and reduced consumer spending amid the COVID-19 pandemic.
"The best thing you can say is that they are simply looking to bolster businesses and state governments because there's not a lot of details as to specifically what industries it's geared toward," said Sam Stovall, the chief investment strategist at CFRA, one of the world's largest independent investment research firms.
Stovall added that the Fed's plan is really likely to "help banks a lot," because it will relieve the threat of a deepening financial crisis.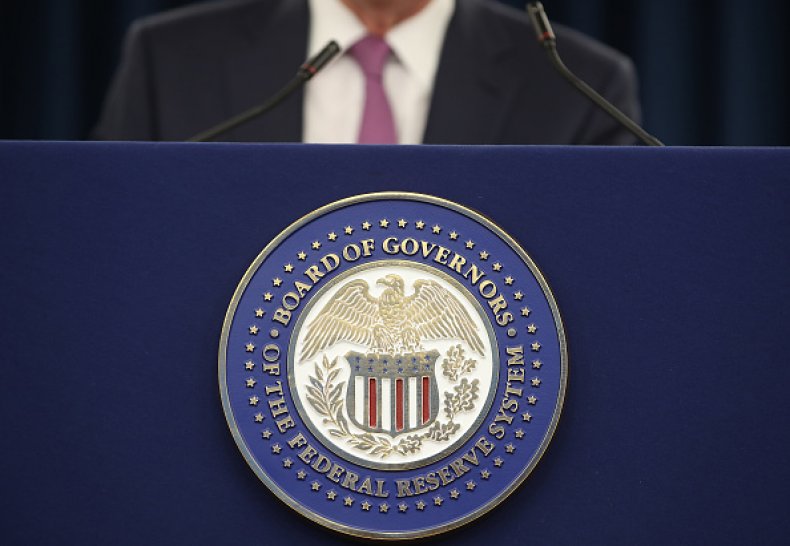 Other notable aspects of the plan include a Paycheck Protection Program Liquidity Facility to help boost the small business loan program created by Congress in its $2 trillion coronavirus stimulus package. The PPP has experienced a slew of problems since its launch last week, including technical glitches that kept businesses from applying to banks not being prepared for the system.
The Federal Reserve's $2.3 trillion plan was announced on the same day the latest unemployment numbers were reported. A record 16.8 million Americans have filed for unemployment since the coronavirus outbreak began. In the past week, 6.6 million people have filed claims. California, New York and Michigan—which are among the states hit hardest by the pandemic— saw the largest increase in claims last week.
Mnuchin said in a statement on Thursday that the Fed's plan would "support American workers by helping American businesses preserve jobs, sustain operations, and continue to serve their customers."
Powell said during a virtual address on Thursday that there is "every reason to believe that the economic rebound when it comes can be robust. We entered this turbulent period on a strong economic footing and that should help support the recovery."