Which Cities Have the Most Millionaires Per Square Mile?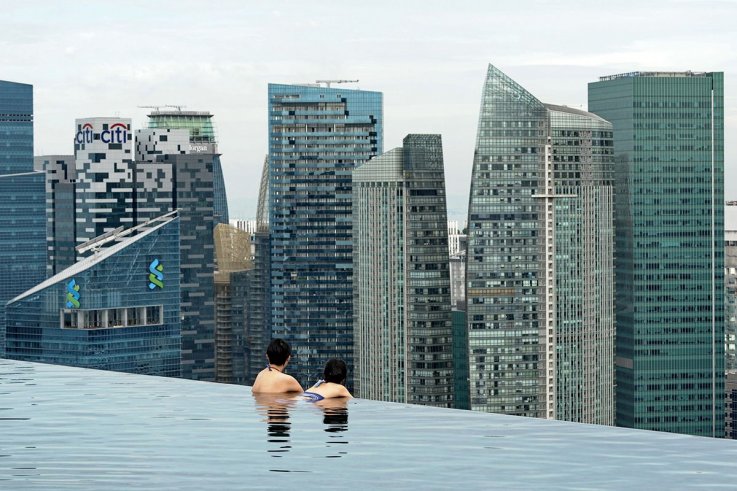 There have never been more millionaires in the world than there are today. According to the latest Credit Suisse Global Wealth Report, there are 42.2 million millionaires worldwide, a 2.3 million rise from last year.
The U.S. has been particularly adept at producing millionaires—40 percent of the people who became millionaires last year live in the U.S. There are now 1,288,000 millionaires in the U.S. alone, the most in any country, with China in second place.
But while some countries have more wealthy residents than others, the concentration disparity of millionaires is even more noticeable from city to city. Using data from Knight Frank's 2017 Wealth Report, electronic components supplier RS Components has made a list of the cities with the most millionaires per square mile.
Geneva, in Switzerland, comes out on top, with 16,958 millionaires per square mile. According to a recent wealth report published by Capgemini, close to 1 in 20 Swiss people are millionaires, well above the global average.
The principality of Monaco has 13,400 millionaires per square mile. However, they also had a massive 1,210 Ultra-High-Net-Worth Individuals (UHNWI), whose net worth exceeds $30m, per square mile, the most of any country. Monaco has notoriously low taxes, making it a haven for the extremely wealthy.
San Francisco's Bay Area is the city in the U.S with the highest density of millionaires. New York City, Miami, Washington DC and Los Angeles also made the top fifty cities with the most millionaires per square mile.
Looking at sheer numbers without regard to city size, London comes out top with 357,200 millionaires in total. New York City has the second-most millionaires in residence, at 339,200.
We've run down the fifty worldwide cities with the highest density of millionaires, giving an overview of where the world's wealth is concentrated.