Which College Degrees Will Earn You the Most—or Least—Money?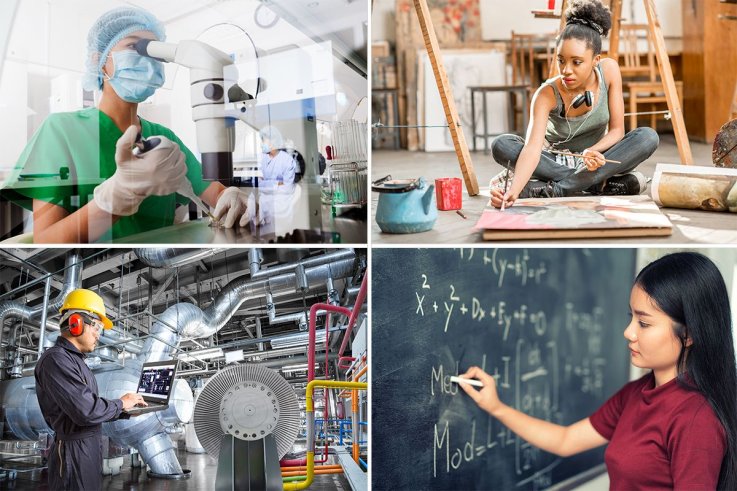 It's that time of year again. Summer is drawing to a close, and a cohort of future college students are sharpening their pencils, dusting off their notebooks and nervously awaiting the start of their freshman year.
Leaving home and entering the buzz of college is so overwhelming that it's doubtful they've given much thought to what happens after graduation. But not every degree is created equal—some students will graduate into far better-paying jobs than others.
Outstanding student loan debt in the U.S. is now at a record $1.5 trillion, and the stress of taking on such a financial burden is causing everything from divorce to mental health problems.
Before they sign on the dotted line, students should have an idea of how easy it will be for them to pay back their loans. PayScale, a salary comparison site, has the lowdown.
They surveyed 2.3 million graduates of more than 2,700 colleges and universities about their pay and job satisfaction, and ranked the bachelor's degree in order of mid-career pay—how much someone should be earning after they hit 10 years of experience.
They have also included information on early career pay—how much graduates typically made during the first five years of their career. The percentage of people that say they feel their job makes the world a better place is also included.
The full list includes a massive 489 degrees, so we've selected 50 of the most interesting, ranking them in order of mid-career earnings, and also including their position on the full list.
Some of the results are predictable—engineering jobs lead to big pay packets, while arts and childhood education graduates earn less. But did you know a Fine Arts degree pays better than Banking? Or Physical Therapy graduates are the most likely to feel like they're making the world a better place?
Here's the lowdown on what to expect once you've earned that Bachelor's degree.