Senator Bernie Sanders' call for all prisoners to be allowed the right to vote has drawn polarizing reactions: Supporters of the 2020 presidential candidate say such a decision would expand democracy, while critics attack the idea of convicted criminals voting.
"Yes, even for terrible people," Sanders said during a CNN Town Hall on Monday, affirming his belief that all U.S. citizens, even the infamous Boston Marathon bomber, should be allowed to cast ballots. "Because once you start chipping away and you say, 'Well, that guy committed a terrible crime, not going to let him vote. Well, that person did that. Not going to let that person vote,' you're running down a slippery slope," he said.
Although Sanders' idea may be seen as radical to many in the U.S., other democracies around the world—and two U.S. states—already allow prisoners to vote. When comparing the U.S. position on guaranteeing voters' rights to countries in Western Europe, analysts say the U.S. is anything but a leader.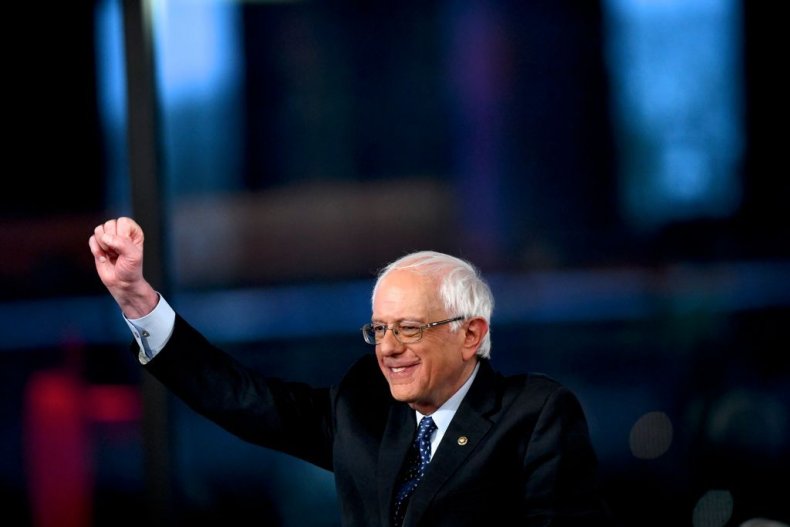 Sean Morales-Doyle, a counsel in the Democracy Program at the Brennan Center for Justice, told Newsweek that in Western Europethe "the debate is usually about which prisoners should be able to vote, not whether people in the community should be able to vote."
At least 16 democratic countries allow felons to vote, even while they are in prison. These countries include Canada, Croatia, Czech Republic, Denmark, Finland, Ireland, Latvia, Lithuania, Macedonia, Serbia, Slovenia, Spain, South Africa, Sweden, Switzerland and Ukraine.
More than a dozen democratic countries ban felons who committed specific crimes from voting during incarceration, while 10 countries have implemented a complete ban on voting for prisoners. Only four democracies—including the U.S.—restrict voting rights after a person's period of incarceration has ended.
"As a general matter, we are far behind most of our peer nations by taking voting rights away from people who are living in the community who are not in prison," Morales-Doyle told Newsweek. "And we are certainly an outlier in terms of having any part of the country where you can permanently lose your right to vote based on a felony conviction."
In 12 states, citizens of the U.S. lose their right to vote indefinitely after committing certain crimes. That means even after they complete their sentence they are still not allowed to vote. Additionally, there are 22 states where felons lose their voting rights while incarcerated, as well as for a period of time after they serve their time in prison. Only two states—Vermont, which Sanders represents in the Senate, and Maine—never take away a citizen's right to vote, while 14 states just remove a person's right to vote while incarcerated.
The United Nations Human Rights Committee has previously condemned the U.S. for permitting states to ban those with past felony convictions from voting. The U.S. "should adopt appropriate measures to ensure that states restore voting rights to citizens who have fully served their sentences and those who have been released on parole," the committee said in 2006. It argued that disenfranchisement laws were discriminatory and violated international law.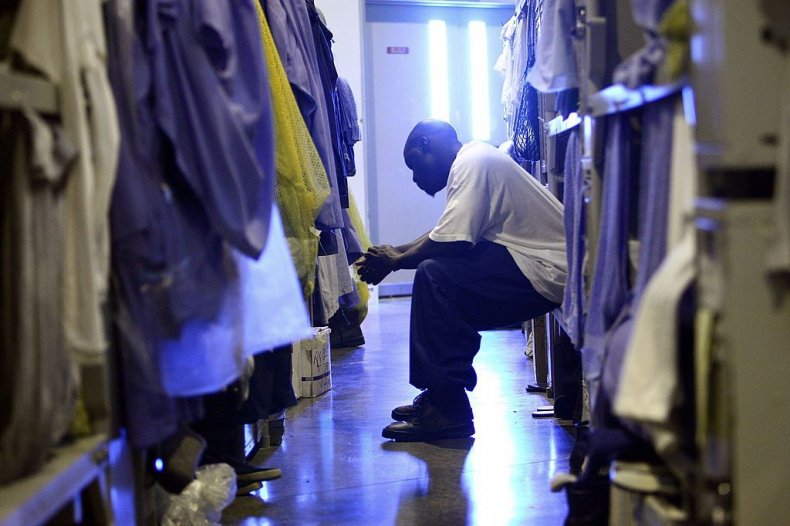 Morales-Doyle also pointed out that some of the existing state laws regarding felons' right to vote were actually passed with the intent to target minorities. For a wealthy and developed nation, the U.S. has an exceptionally high rate of incarceration, and minorities are disproportionately represented within the country's prison population.
The U.S. makes up about 5 percent of the world's population but has 21 percent of the world's prisoners, according to the NAACP's website, which also points out that "African Americans are incarcerated at more than five times the rate of whites."
Considering "the racial impact," Morales-Doyle said he believes it is "supremely important" to ensure that former felons who are living in communities across the country are guaranteed the right to vote.
"We have long ago as a country decided that we are not OK with denying voter rights on the basis of race. And so we need to really reject policies that have that effect and in many cases that intent," he said.