Which Countries Will Require Proof of Vaccination Before Travelers Enter?
The year 2020 featured mostly pandemic-approved road trips—low-contact trips filled with outdoor activities, and planning around COVID hot spots and negative tests—but plenty of people are itching for more international travel in 2021. While a COVID-19 vaccine brings hope for a "vaccination vacation" for summer travelers, uncertainty surrounds regulations and rules for each country.
One of the biggest areas of confusion is the so-called vaccine passport, which would grant fully vaccinated individuals the ability to travel and other freedoms to certain countries. While facts on vaccine passports are slim if you're looking to travel abroad this summer, here's what we do know.
According to a proposal by the European Commission, the European Union will be easing restrictions for vaccinated U.S. travelers by late June. The EU has proposed a "Digital Green Certificate" vaccine passport, but concedes, "Member States should be able to accept certificates from non-EU countries based on national law."
The proposal also suggests the creation of a portal where travelers can submit their own vaccine documentation as proof, or be issued their own Digital Green Certificate. However, while summer is fast approaching, this proposal is far from becoming a reality.
German Chancellor Angela Merkel, after a digital EU summit, told a press conference on Thursday that "everyone agreed that we need a digital vaccination certificate." She added that the EU Commission would need around three months to create the technical basis for such documents.
However, it seems many European countries will be following suit in this regulation, and the EU proposal states that a vaccine card may be proof enough, so keep it in a safe space.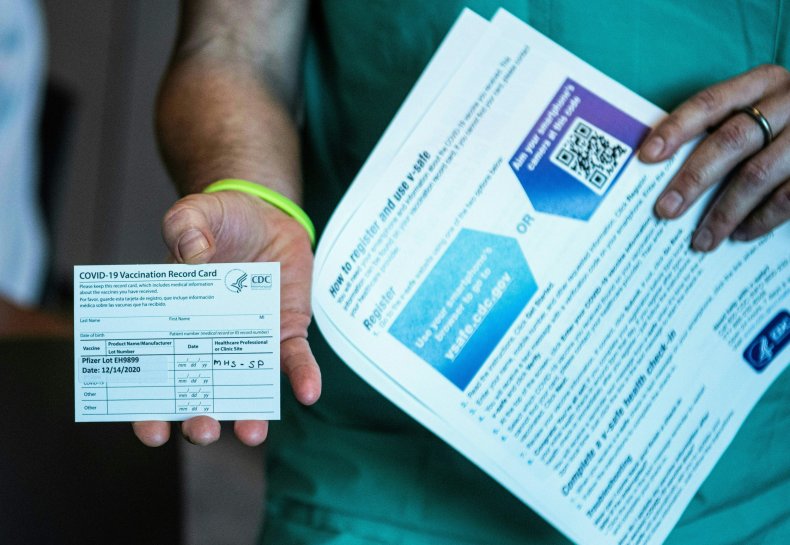 As of now, there is a list of some countries that are open to tourists who have been vaccinated. This list, announced by the U.S. State Department website and news outlets include:
The Bahamas
Belize
Croatia
Cyprus
Ecuador
Republic of Georgia
Grenada
Guatemala
Iceland
Montenegro
Nepal
Seychelles
Tahiti
Several organizations, including Clear, an airport security company, have also announced that digital apps will be created that will allow travelers to verify their vaccination status.
Beyond knowing the names of these apps, like Health Pass and CommonPass, the details behind how they will work remains murky.
In describing the app, Clear's website states: "After you have received the COVID-19 vaccine, simply link to your healthcare account to confirm your vaccine records in a secure, verifiable and privacy-preserving way."
Despite its simplicity, the various systems and pharmacies distributing vaccines may be hard to keep track of on just an app.
The U.K.'s National Health Service app will be available Monday after the international travel ban is lifted in the U.K. The app will be used as a COVID-19 vaccine passport, the government told BBC. However, the U.K. government website says, "There are not many countries that currently accept proof of vaccination. So for the time being most people will still need to follow other rules when travelling abroad—like getting a negative pre-departure test."