Which Country Has the Most People With Tattoos? It's Not the U.S.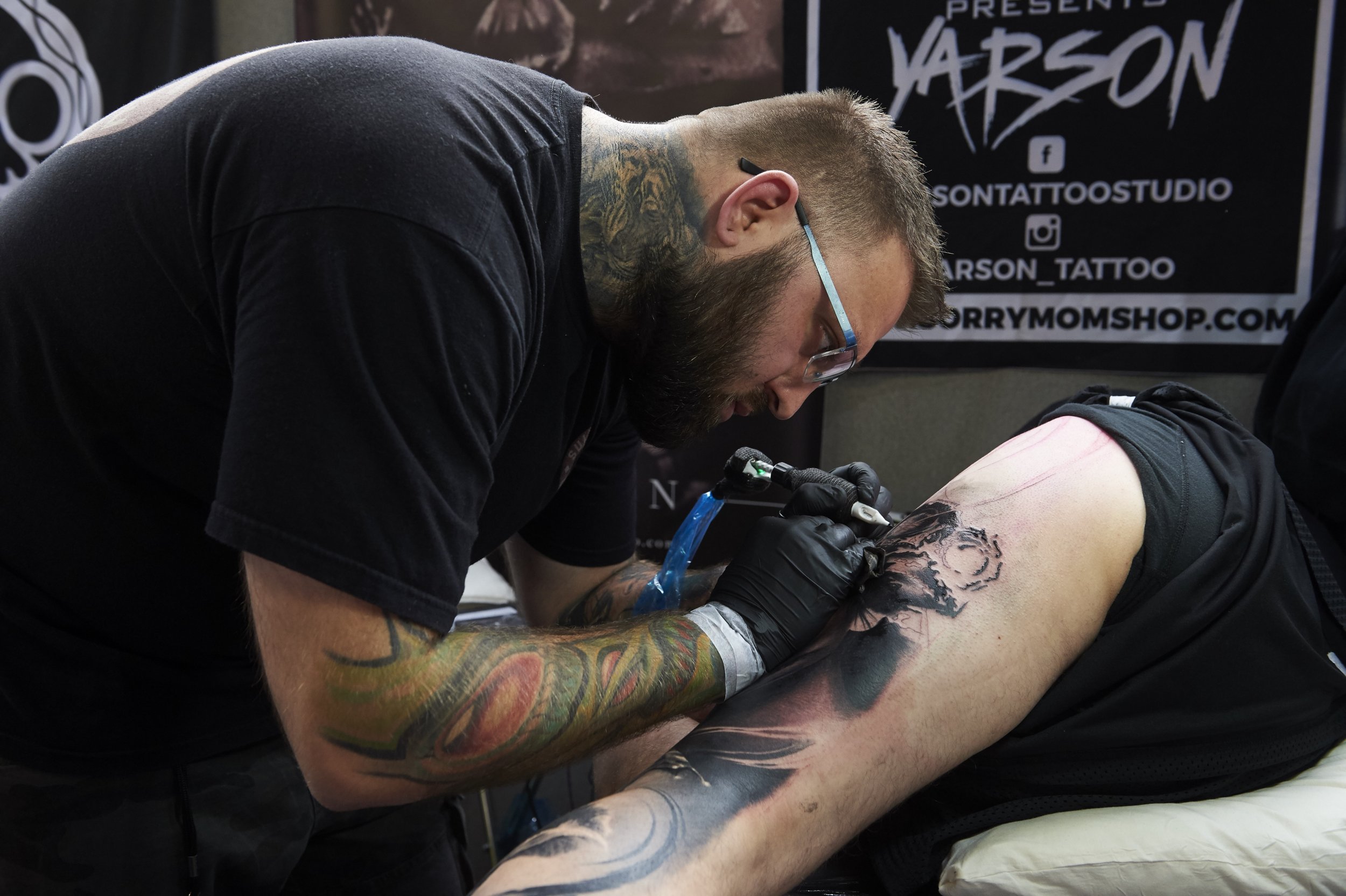 As your mom has probably told you by now, everyone seems to have a tattoo nowadays - even if you feel like there's constantly bearded men with a full sleeves walking past you in the street, the reality might actually depend on what country you're in.
According to a recent survey of 18 countries by Dalia, Italy is where you're most likely to run into someone with at least one tattoo - but the U.S. is not far behind, as the chart below made by Statista shows.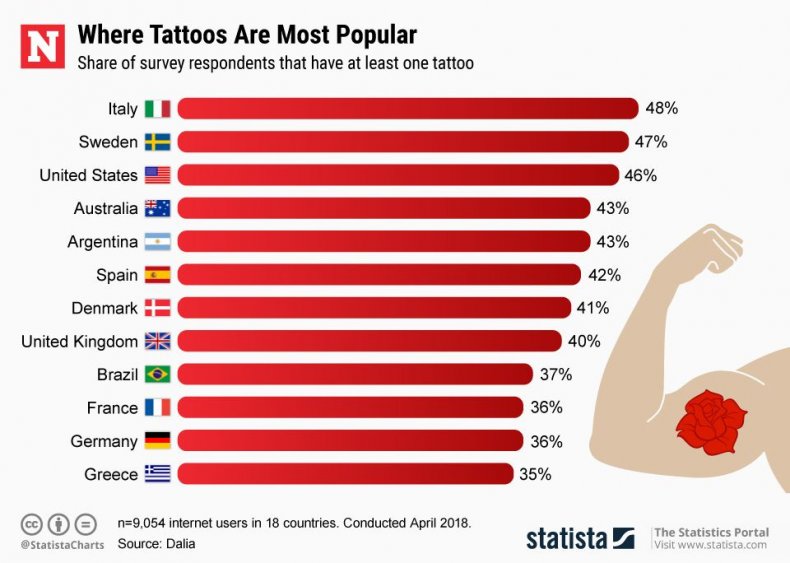 The online survey of 9,054 covered Argentina, Australia, Brazil, Canada, Germany, Denmark, Spain, France, the U.K., Greece, Israel, Italy, Mexico, Russia, Sweden, Turkey, the U.S., and South Africa. It was conducted in April.
According to the survey, 48 percent of people in Italy have at least one tattoo, with 47 percent in Sweden being similarly inked and 46 percent in the U.S.
At the bottom of the 18 countries surveyed was Israel with just 25 percent, followed by Turkey with 30 percent. Overall around 38 percent of respondents in the 18 countries had at least one tattoo.
For many that single design wasn't quite enough though. According to Dalia, only a quarter of those tattooed had just the one while three quarters had two or more. The U.S. and Sweden also topped the median number of tattoos with around 4 per tattooed person - Italians were less likely to have multiple designs.
If you think tattoos are solely a young person's game, think again. Thirty-two percent of respondents between 14 and 29 were tattooed while 45 percent of those between 30 and 49 had been inked. For the over 50s, it was 28 percent.
While your mom might have added that people will regret getting that permanent ink, the survey shows that 72 percent have no regrets about their tattoos.