Which Fast Food Chains Are Open on Memorial Day? Subway, Taco Bell and More
Memorial Day is a federal holiday in the U.S. on Monday May 30, which marks the mourning of military personnel who have died while serving the country.
Although sombre in tone, the day does not have to be a melancholy one, and many people will use the public holiday to share a good meal with friends.
Although many businesses, shops, and restaurants will be closed for the public holiday, a number of fast-food chains will remain open on Monday.
Here is a list of the main fast food outlets that will be open.
Burger King
The Burger joint will be open on May 30, if you're looking for a quick snack while you're on the move. Opening hours depend on location, but the usual opening hours are between 6 a.m. and 12 a.m.
Chick-fil-A
Most restaurants will be open between 10.30 a.m. and 6 p.m. Some restaurants may open later and close earlier, the fast food chain says on its website.
Domino's
The popular pizza diner franchise will be operating on Memorial Day, New Year's Eve and Day, July 4 and Labor Day. Its usual Monday hours are 10:30 a.m. to 12:00 a.m.
Five Guys
Most restaurants will be open on May 30, meaning that people will be able to indulge in the chain's signature Cheeseburger and Bacon Cheeseburgers. Check location for specific opening hours, but many stores are usually open between 11:00 a.m. and 10:00 p.m.
KFC
Chicken fans will be happy KFC is open on Memorial Day this year. Americans will have a choice of some 4,300 locations across the country if they are looking for some chicken wings. Most KFC restaurants are usually open between 10:00 a.m. and 11.00 p.m., but times may vary on Memorial Day.
McDonald's
Most of McDonald's nearly 14,000 U.S. locations will be open on May 31. Check out its store location to confirm opening hours at your local diner.
In the United States, roughly a quarter of all McDonald's locations are 24 hours. Most restaurants open at 5 a.m and close at 11 p.m.
Pizza Hut
Pizza Hut is open on most public holidays, including Memorial Day. Pizza Hut fans will have the chance to order the Ultimate Cheese Lover's Pizza, as well as the Chicken Supreme and BBQ Lover's pizza. Although holiday hours can vary, the diners are usually open between 10:30 a.m. and 12:00 a.m. on Mondays.
Pollo Campero
The restaurant has launched its latest menu: Grilled Camperitos just in time for Memorial Day. The Grilled Camperitos are available now in 6- and 9-count meals with a choice of sides. Customers are advised to look at individual store restaurant hours depending on location.
Pollo Tropical
The Caribbean fast-food restaurant will be open — and is offering all veterans and active military half off all weekend dine ins or drive thrus, as a thanks for their service.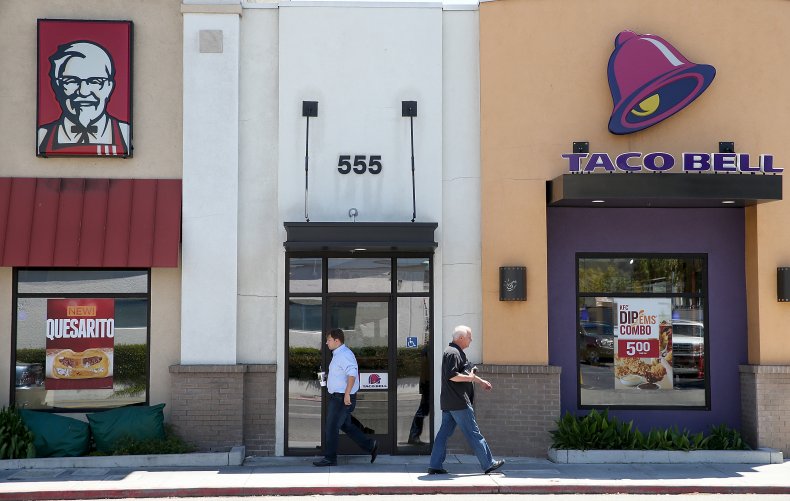 Subway
Subway will be open during normal business hours on Memorial Day, serving its popular submarine sandwiches.
The sandwich shop, has around 24,000 stores in the U.S., only closes its doors on Christmas Day. Customers will need to view individual store hours on the chain's website.
Taco Bell
Mexican food fanatics will be over the moon that Taco Bell will be open regular hours on Memorial Day. The popular fast-food diner is only closed on Thanksgiving and Christmas. Opening times tend to remain the same on the other holidays, the company says, meaning stores should be open between 6:00 a.m. until 5 a.m.
Taco John's
Most of the restaurants will be open on Memorial Day. Restaurants may operate on reduced hours, but usual opening hours on a Monday are from 7:00 a.m. to 10:00 p.m.
Wendy's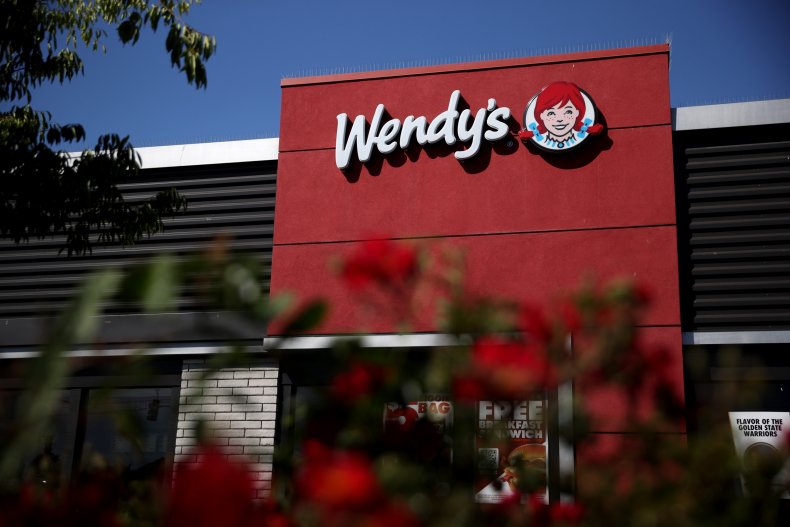 All Wendy's locations will be open across the U.S. on May 30, welcome news for those looking to spend their holiday with a grilled chicken sandwich or vanilla frosty. Hours will depend on location.
The fast-food outlet only closes its doors on Christmas and Thanksgiving.
Whataburger
Most of the restaurants should be open, though reduced hours may apply. Hours depend on location.