Which Iconic Star Wars Characters Will Appear in the Disney+ Lego Special?
The Lego Star Wars Holiday Special cast is stacking up nicely. The Disney+ animated program, which is set to premiere next month, has some Star Wars universe veterans on the call sheet. Anthony Daniels (C-3PO), Kelly Marie Tran (Rose Tico) and Billy Dee Williams (Lando Calrissian) are all reprising their roles in the upcoming special.
Daniels and Williams are true Star Wars veterans, whose iconic roles date back to the original trilogy.
Meanwhile, Tran made her Star Wars debut in 2017's Episode VIII: The Last Jedi, and appeared again in 2019's Episode IX: The Rise of Skywalker. This time around, she will have a more prominent role in the story, which focuses on a holiday serious Star Wars fans are all too familiar with: Wookie Life Day.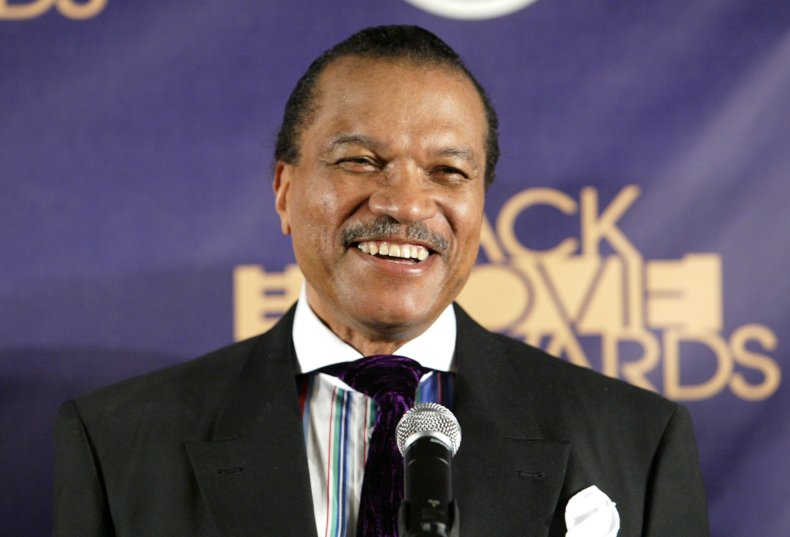 Additionally, Star Wars: The Clone Wars voice actors Matt Lanter (Anakin Skywalker), Tom Kane (Yoda and Qui-Gon Jinn), James Arnold Taylor (Obi-Wan Kenobi) and Dee Bradley Baker (clone troopers) will be joining the cast.
Executive producer James Waugh recently explained the plot of the upcoming special, which hops through different points of the Star Wars universe. "This story works in an A-B way. The 'A' story is on Kashyyyk where Rey, Poe, Rose and Finn are all trying to create the greatest Life Day party ever for Chewie and his family. Then the B story is Rey going off to seek knowledge at the Jedi Temple that takes her across the movies' history," Waugh said to Entertainment Weekly.
Whether Daisy Ridley as Rey, John Boyega as Finn and Oscar Isaac as Poe will reprise their roles remains unclear.
The 45-minute Lego Star Wars Holiday Special will hopefully undo the wrongs of the widely mocked Star Wars Holiday Special, which premiered on November 17, 1978, on CBS. It was panned by critics and fans alike, and was never re-aired. Despite the disdain towards a special that featured a singing Princess Leia, George Lucas still insists that the special is part of the Star Wars universe, and takes place between Episodes IV and V.
Daniels' C-3PO was part of the 1978 holiday program, along with Carrie Fisher, Mark Hamill, Harrison Ford and Peter Mayhew as Chewbacca.
Josh Rimes, director of animation development at Lucasfilm, sees the new special as a way to not only expand the LEGO Star Wars universe, but to also redeem the infamous '70s holiday program.
"We were looking for new creative approaches now that Disney+ was out in the marketplace. We've done LEGO shorts and series before so we pushed ourselves to think more broadly," Rimes revealed, as per StarWars.com. "And the fact that we're operating in the LEGO galaxy gave us license to lean into the fun and playfulness that's critical when it came to thinking about exploring a new take on a Star Wars holiday special."
The Lego Star Wars Holiday Special will be available to stream on Disney+ on November 17.