Which Kardashian Members Are Billionaires? The Full Kardashian Rich List
The Kardashian clan burst onto our screens in 2007. Since then, the family has grown up and diversified into make-up, modeling, fashion and even health ventures.
While one of the sisters hit the news for reportedly becoming the Kardashian's first billionaire, each Kardashian/Jenner sister has their own niche in the business world, making them seriously bankable stars.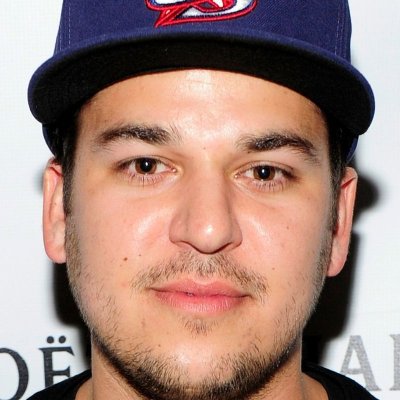 Rob Kardashian—Net Worth Estimated at $10 million
Rob Kardashian has only appeared on KUWTK in cameo form in recent years, despite previously being a series regular.
He did appear in the final series, but back in 2019 his sister Kim Kardashian suggested a reason for his absences.
She told Watch What Happens Live: "He has his moods. Sometimes he's like, 'Look, I didn't sign up for this' and then he's like, 'I'm cool to do it.'"
Outside of the show, he runs clothing and lifestyle brand Halfway Dead and recently launched a collaboration with Exotic Pop sodas. According to Celebrity Net Worth has amassed a fortune of $10 million.
Kourtney Kardashian—Net Worth Estimated at $35-45 million
Money reports Kourtney Kardashian's net worth is closer to $35million, while Celebrity Net Worth placed her at $45million.
Most of her fortune has come from her show salary, which will now end after the KUWTK reunions.
In 2019, Kourtney Kardashian launched Poosh, a lifestyle website, about which she wrote: "I decided to launch Poosh because I felt that there was something missing in the healthy lifestyle space.
"Healthy living gets a bad rap; it's as though if you care about what you put in — or on — your body, then you're not sexy or cool.
"But this just isn't true, and Poosh is here to prove just that.
"People are constantly asking me how I do it all, from being a single mom to working full-time to still maintaining a social life.
"I get endless questions about food, kids, beauty, and fashion, so I decided to create Poosh, a curated experience and a destination for modern living."
Kendall Jenner—Net Worth Estimated at $45 million
Kendall Jenner started KUWTK as a young girl, but showed her interest in modeling as a teenager.
This has been Kendall Jenner's primary income source for much of her time on KUWTK, as well as the show itself.
Since then she has expanded, most recently launching tequila brand 818 and teeth-whitening brand Moon.
She has also done a number of collaborations with her sisters, including a perfume line with Kim Kardashian's KKW Beauty and the Kendall Collection with Kylie Cosmetics.
Celebrity Net Worth placed her wealth at $45million, with Forbes naming her the second-highest-paid model in 2017 and 2018.
Khloé Kardashian—Net Worth Estimated at $50 million
One of Khloé Kardashian's main income streams has come from KUWTK, as she served as an executive producer on the show.
However, she has also launched two other shows on the E! Network and Investigation Discovery: Revenge Body with Khloé Kardashian and Twisted Sisters, both of which she executive produces.
She also launched a denim line, Good American, alongside businesswoman Emma Grede in 2016.
Celebrity Net Worth placed Khloé Kardashian's wealth at $50 million.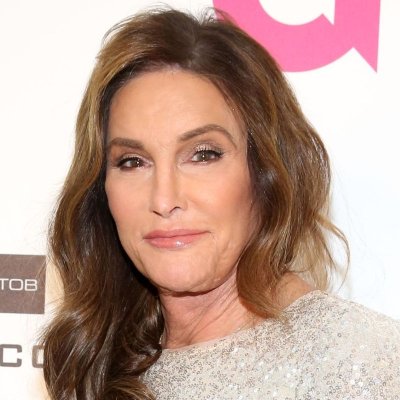 Caitlyn Jenner—Net Worth Estimated at $100 million
Caitlyn Jenner's net worth has been estimated at $100 million, which she could easily use in her upcoming campaign to be governor of California.
It can cost candidates up to $40 million just to make it to the primary in a campaign such as this, so Caitlyn will likely be pulling on her resources, much of which was made when she was an Olympic athlete, and endorsements at the time.
She also earned from her docu-series I Am Cait in 2015, as well as her appearances on KUWTK, I'm A Celebrity... Get Me Out of Here! and her YouTube channel.
She also released a memoir and takes part in various speaking engagements, meaning there are many strings to her bow.
If she were to be named governor of California, the earnings are a reported $200,000 a year.
Kris Jenner—Net Worth Estimated at $190 million
Kris Jenner, aka The Momager, has helped many of her family members secure major endorsements and deals over the years.
Not only is Kris Jenner an executive producer on the show, having pitched the idea back in 2007, but she also gets a cut of her children's earnings.
Forbes reported Kris Jenner gets a 10 percent cut of her children's earnings, which is major given some of the endorsements they have landed over the years.
As well as this, she recently launched her cleaning products line Safely with Grede and Chrissy Teigen, though Teigen has been removed from much of the publicity for the brand since bullying rumors surfaced.
Kylie Jenner—Net Worth Estimated at $700-900 million
Despite the drama that ensued after Forbes reported Kylie Jenner was the youngest billionaire, this is not actually the case.
Kylie Jenner launched Kylie Cosmetics in 2014, and in November 2019 sold the controlling stake of the business to Coty for $600 million.
Forbes, looking at these figures from the deal, saw the calculation of Kylie Jenner's fortune was inflated, and she was in fact not a billionaire, though the Jenners denied any foul play.
Since their change of evaluation, which place Kylie Jenner's net worth at just under $900 million, the publication has since suggested their new calculations place Kylie Jenner's net worth at more like $700 million, due to her business taking a hit during the pandemic.
Kim Kardashian—Net Worth Estimated at $1billion
After the Kylie Jenner billionaire fiasco died down, another sister finally rose up to become the first billion-dollar Kardashian: Kim Kardashian.
Kim Kardashian has recently spoken of how her sex tape made KUWTK successful, and she has capitalized on her fame fully.
When asked about whether the show would have been as successful without the sex tape during the first part of the KUWTK reunion, she said: "Looking back, probably not.
"Luckily I think that so many years have gone on and so many things have happened positively that it really erases that."
Forbes estimated Kim Kardashian's stake in her KKW Beauty company at $500 million, while her shapewear brand SKIMS, co-founded with Grede, is estimated to be worth at least $225 million.
She also takes part in a number of endorsements, and has received a salary from KUWTK for 14 years.
Her upcoming divorce from Kanye West may affect her net worth, though his wealth has been estimated to sit close to $6.6billion.
Forbes reported the couple hold $70 million in shared assets, and Bloomberg reported West invested in his wife's shapewear line, as well as his own Yeezy clothing line, which is worth $1.6billion alone.
Outside of the close Kardashian clan is Scott Disick, the father of Kourtney Kardashian's children.
Disick's net worth is an estimated $45 million, according to Celebrity Net Worth, through his KUWTK salary, endorsements and his other TV show, Flip It Like Disick.
The other boyfriends of the Kardashian-Jenner family have their own incomes from music and basketball.