Which NBA All-Star Weekend events can you bet? How to bet dunk contest, 3-point shootout & more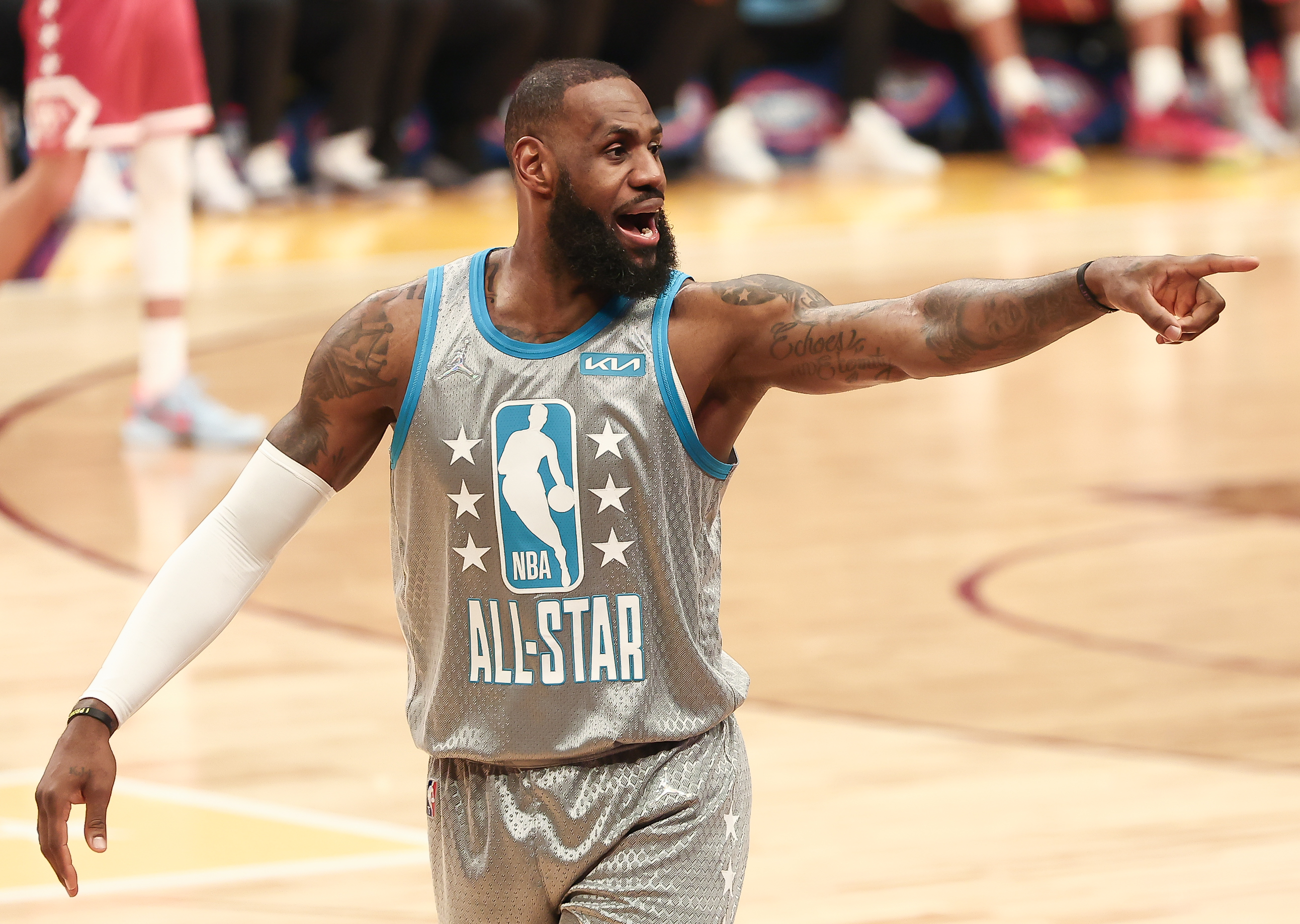 Sports Betting Dime provides exclusive sports betting content to Newsweek, including picks, analysis, tools and sportsbook offers to help bettors get in on the action. Please wager responsibly.
The NBA All-Star Weekend is a festival of basketball. It encapsulates all that makes the game so popular with its fanbase. Well, except defense, that is. Like Bill Murray in Space Jam, nobody at the NBA All-Star Game is there to play defense.
Other sports have tried to capture that same level of excitement during their midseason classics, but they all take a back seat to the action offered during the NBA's All-Star festivities.
Speaking of action, there's plenty of it to be had for bettors during NBA All-Star Weekend. From the dunk competition, to the 3-point shooting contest, to the game itself between Team LeBron and Team Giannis, bettors will find no shortage of odds to be played all weekend long.
All of the leading online sportsbooks are offering betting lines on the festivities surrounding the NBA All-Star Game. Here's a look at the wagering opportunities presented by the NBA All-Star Weekend, along with some betting advice on how to play each wager.
LeBron a future GM?
If NBA All-Star Games are any indication, then LeBron James is establishing impeccable credentials to serve as an NBA GM once his playing days come to an end.
Five times he's been deemed with the task to select the roster for one of the teams in the NBA All-Star Game. His teams are 5-0 on those games.
Team LeBron is set as 3-point favorites over Team Giannis at FanDuel Sportsbook in Sunday's NBA All-Star Game (8:30 p.m. ET, TNT). Three of the last five NBA All-Star Games were decided by three points or less.
The team captains will select their rosters an hour prior to start of Sunday's game. LeBron will be playing in his record 19th NBA All-Star Game. The NBA's all-time scoring leader is also the all-time leader in points (413) and field goals (172) in NBA All-Star Game play.
However, Giannis is the all-time leader in scoring average (29.0 points per game) in NBA All-Star Game competition.
Pick: Team LeBron -3 (-110).
Expect a Big Mac dunk display
Let's face facts - the NBA dunk competition, once the reason why everyone tuned into NBA All-Star Weekend, has lost some of its luster. The big stars in the game no longer participate, which took away much of the sheen from this event.
Secondly, the game has also changed. It's about the 3-ball now, and that factor is reflected in NBA All-Star Weekend. It's the 3-point shooting contest that will attract the eyeballs of viewers this weekend.
Looking to pump up the jam of the dunk contest, the NBA is thinking outside the Association for this year's event. For the first time, they are including a G-League player among the competitors, guard Mac McClung of the Delaware Blue Coats. Just 6-foot-2, McClung's sensational dunks have been compiled into numerous viral videos. He's a social media sensation.