Which NFL Records Could Be Broken Before the Super Bowl?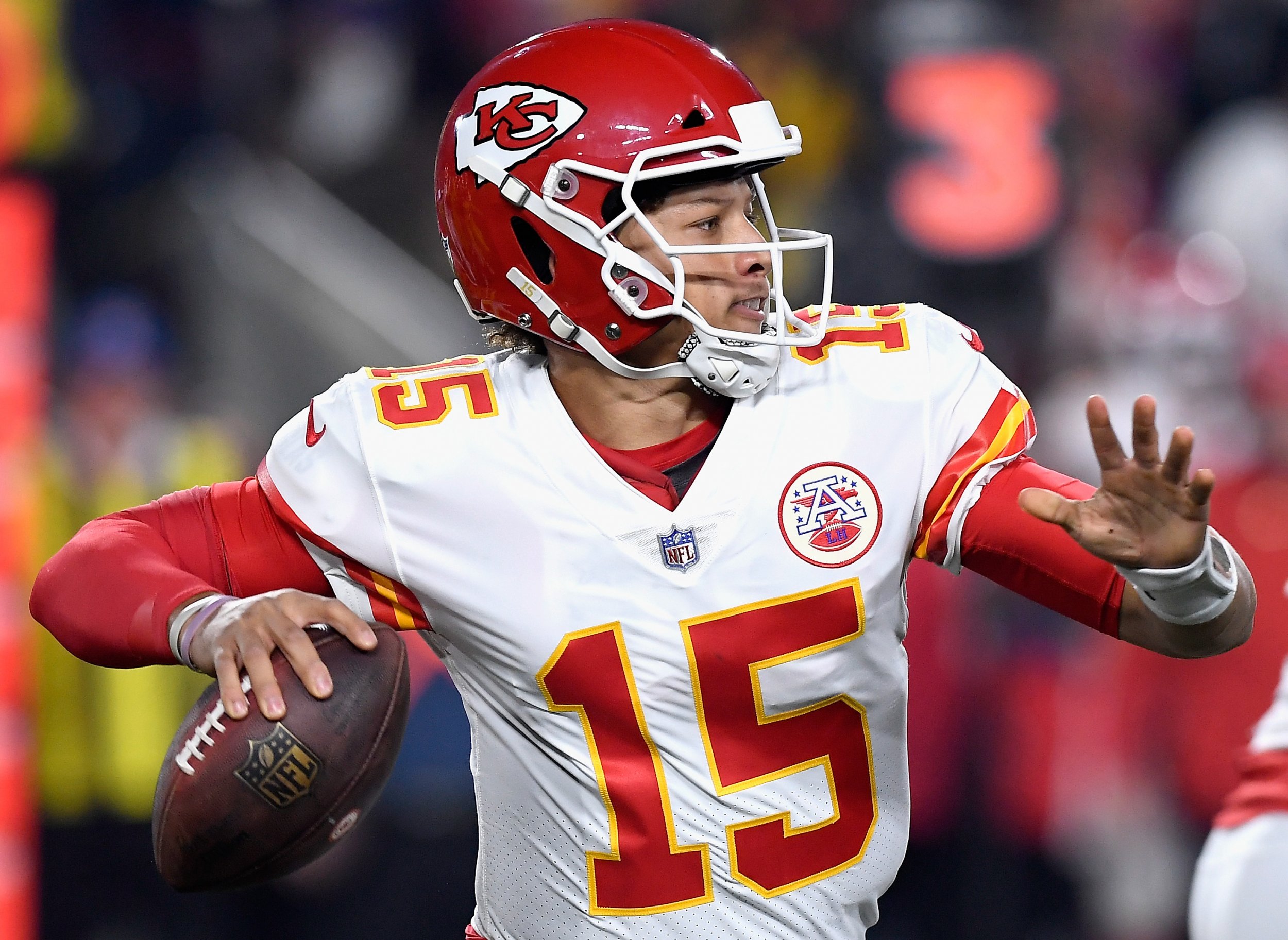 Thanksgiving has come and gone, Christmas is just a month away and the race for the playoffs is heating up. The first 11 weeks of this NFL season—12 counting the three games on Thanksgiving—have delivered narratives in spades and plenty of talking points.
The offensive explosion that had made its way into the league over the last few years has taken center stage to the point where some games now resemble a heavy weight title bout—see Chiefs vs Rams on Monday night.
A number of records have already been broken this season, with Drew Brees and Tom Brady both joining Peyton Manning and Brett Favre as the only quarterbacks to throw 500 touchdown passes in their career, while Brees has also become the NFL's all-time passing leader breaking Manning's record of 71,940 career passing yards.
Patrick Mahomes, meanwhile, has set the NFL alight, claiming the record for most touchdown passes in the first eight games of the season and for the longest streak of 300-yard passing games by a player aged 23 or younger .
So, which other records can come tumbling down between now and the end of Week 16?
Touchdown passes
Peyton Manning holds the record for passing touchdowns over the course of a regular season, after throwing 55 touchdown passes in 2013. Mahomes has fired 37 in his first 11 games and became the first quarterback to throw for six touchdowns on Monday Night Football, as the Chiefs lost 54-51 to the Rams earlier this week.
Mahomes averages just under 3.4 touchdown passes per game, meaning at the current rate he could get to 54 by the end of the season. In their remaining five games, the Chiefs face the Raiders twice. Oakland has the league's fifth-worst defense in terms of points conceded this season, which in theory should give Mahomes a good chance to come close to Manning's record. However, December's inclement weather could derail the second year quarterback's quest.
QBs with 5,000-yard passes
Since Dan Marino first breached the threshold in 1984, only one year has seen more than one quarterback accumulate 5,000 passing yards—in 2011, when Drew Brees, Matthew Stafford and Tom Brady all passed the milestone.
It is hardly surprising given that with the exception of Brees, who has reached the landmark five times, nobody has done it more than once. This season, however, Matt Ryan, Jared Goff, Ben Roethlisberger and Mahomes are all on-track for 5,000-passing yards. Aaron Rodgers, meanwhile, is projected to reach approximately 4,900 yards.
TD passes to most different players
With his four touchdown passes on Thursday night, Brees has thrown a touchdown pass to 13 different players, the joint-most in a season since 1970.
Matt Ryan accomplished the feat during his MVP year in 2016 and given how balanced the Saints' offense has looked, Brees could yet break this record.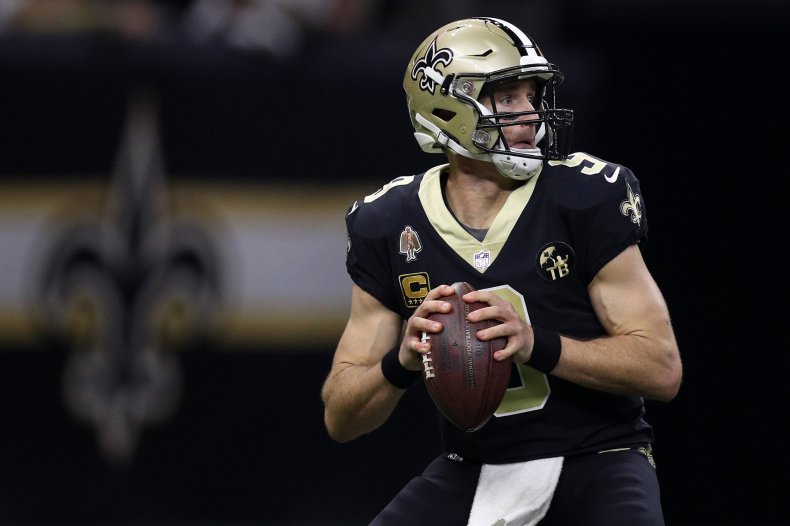 Completion rate
Speaking of the Saints' balanced offense, Brees averages a career-high 76.4 percent completion rate this season. The veteran quarterback set a new record when he completed 72 percent of passes last season but is on track to shatter that figure.
Team points
With Brees rolling back the years, the Saints are averaging 37.2 points per game this season and have scored 409 points—a league best at the time of writing.
At the current pace, the Saints would finish on 595, just below the record-breaking 2013 Denver Broncos, who scored 606 points at 37.9 points per game.
Receiving yards
Julio Jones averages 118.6 yards per game, which puts him on track to reach 1,898 yards this season. That would make him the first player to breach the 1,800-yard threshold twice and would also put Jones tantalizingly close to be the first player to reach the Holy Grail that is the 2,000-yard mark.
Yards allowed
Let's end on a slightly sour note. Only the 2012 Saints have allowed 7,000 yards to their opponents. However, this season the Bengals are conceding yards at an incredible pace, already becoming the first team in history to concede 500 yards in three consecutive games.
Cincinnati allows an astonishing 449.4 yards per game, putting them on track to reach the 7,200-yard mark, which would eclipse the Saints' 7,042 yards from 2012.
Which NFL Records Could Be Broken Before the Super Bowl? | Sports