Which Players Have Opted Out of NBA Season Restart?
Los Angeles Lakers guard Avery Bradley is the latest player to pull out of the NBA's planned restart of the season in Orlando, Florida.
Earlier this month, the NBA's board of governors voted 29-1 in favor of resuming the regular season on July 31 at ESPN's Wide World of Sports Complex at Walt Disney World Resort, with a traditional 16-team playoff with best-of-seven series to follow.
The NBA season has been suspended since March 11, when Utah Jazz center Rudy Gobert became the first player to test positive for COVID-19.
Players of the 22 teams invited to Orlando will spend the remaining of the regular season and playoffs in a "bubble-like" environment and will be daily tested for COVID-19.
Newsweek subscription offers >
Their families are expected be allowed into the bubble at some stage—though it remains unclear when—but Bradley indicated he will not travel Florida as his oldest child, Liam, has a history of respiratory issues which make him unlikely to be medically cleared to enter the bubble.
"As committed to my Lakers teammates and the organization as I am, I ultimately play basketball for my family," the former Texas alumnus, a first-round pick in the 2010 NBA draft, said in a statement.
Newsweek subscription offers >
"And so, at a time like this, I can't imagine making any decision that might put my family's health and well-being at even the slightest risk.
"As promised also, I will use this time away to focus on the formation of projects to help strengthen my communities."
Along with Brooklyn Nets star Kyrie Irving, Bradley has been among the most vocal representatives of the players' coalition looking to address a number of issues around the NBA's proposed restart, spanning from racial equality to social justice.
A host of NBA players joined the nationwide Black Lives Matter protests sparked by the killing of George Floyd, who died while in police custody in Minneapolis on May 25.
Two weeks ago, Irving urged his colleagues to sit out the resumption of the season and send a powerful message in the current climate.
"I don't support going into Orlando," Irving, one of the six vice-presidents of the NBA Players Association, told around 80 players on a phone call on June 12, as per The Athletic.
"I'm not with the systematic racism and the bulls**t. ... Something smells a little fishy. Whether we want to admit it or not, we are targeted as black men every day we wake up."
The Nets star wouldn't have featured in Orlando anyway because of a shoulder injury he suffered in March which has ruled him out for the remainder of the season, but a number of his colleagues have voiced similar concerns.
Less than a week after the NBA announced its resumption plans, Portland Trail Blazers veteran Carmelo Anthony admitted he was "still up in the air" over making a decision to travel to Orlando, citing a lack of details from the league.
Bradley's teammate Dwight Howard is also reluctant to play in Orlando, but the veteran center has insisted the players weren't trying to derail the resumption of the NBA season.
"If any one of us chooses to sit, it has nothing to do with another player's right to play," Howard said in a statement released last week, as per The Athletic.
"Not once has any of us told one of our fellow brethren not to go to the Orlando Bubble Experiment and we stressed that in our meetings. ... We stressed the importance of unity amongst us even if we have a difference in opinion.
"This has been our position, but as always, judgments and opinions were formed based on bits and pieces of information that were put out."
On Monday, Washington Wizards forward David Bertans confirmed he would sit out the restart of the season next month. The 27-year-old has suffered two ACL injuries in his career and he is due to become a free agent at the of the season, when he could land a lucrative new deal after a campaign during which he established himself as a credible candidate for the Most Improved Player Award after averaging a career-high 15.9 points per game.
The Wizards are the only Eastern Conference team currently outside the eight playoff berths to have been invited to Orlando. Washington is 5.5 games behind the eight-placed Orlando Magic and has to finish within four games of whomever finishes eighth in the Eastern Conference to earn a shot at the play-in games, one of the new features the NBA has introduced for the restart.
The Wizards would then have to beat the eighth-placed team twice to secure a playoff berth, which would pit them against the current Eastern Conference leaders Milwaukee Bucks in the first round.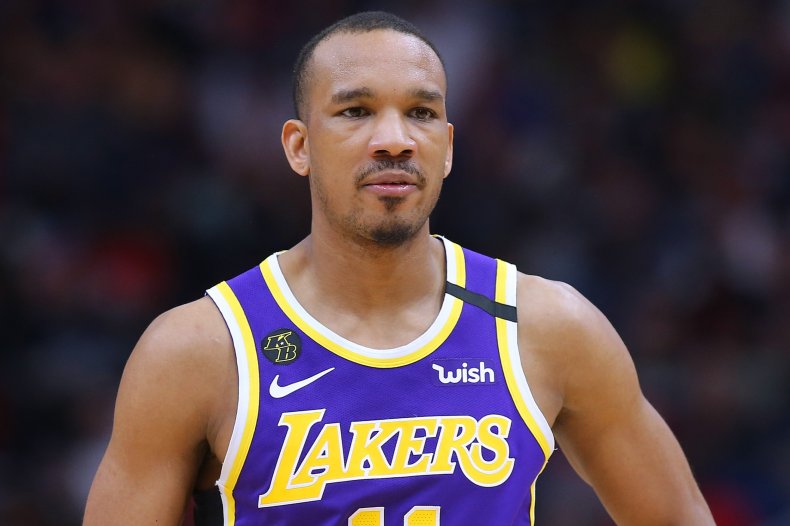 Which Players Have Opted Out of NBA Season Restart? | Sports