Which Politicians Support Mark Cuban's Idea for $1,000 Stimulus Check Every Two Weeks?
Mark Cuban's coronavirus relief idea has drummed up support from some politicians who are also eager for stimulus to return as Congress continues to negotiate a federally funded package.
The entrepreneur proposed that households in America, with income thresholds, should receive a $1,000 stimulus check every two weeks for the next two months.
During an interview for CNBC's Make It, Cuban said checks would be distributed based on a "use it or lose it approach," where families would be required to spend the money within 10 days. He argued the condition would promote spending to help businesses remain open during the coronavirus pandemic while stimulating the economy.
Marianne Williamson, who ran for Democratic presidential nominee, called Cuban "right" in a tweet criticizing Congress for being unable to strike a deal.
"It's horrific that Congress is providing no #directcashrelief to tens of millions of people who literally don't know how to survive the pandemic. Cuban is right. And where are the other voices like his?" Williamson tweeted Thursday. "The silence of the mogul class is deafening."
Democrat Russell Foster, who is running for election to the U.S. House of Representatives to represent Texas' 4th Congressional District, agreed with Cuban's proposal but argued lawmakers need to do even more to help families suffering from the economic fallout of the coronavirus pandemic.
"Glad to see Mark Cuban is on board, but we need to go further. It should be $2k a month per individual making under $200k a year, extend the timeframe, and backpay to March to help those struggling with medical bills, etc from the pandemic. We needed this in May," Foster said in a tweet.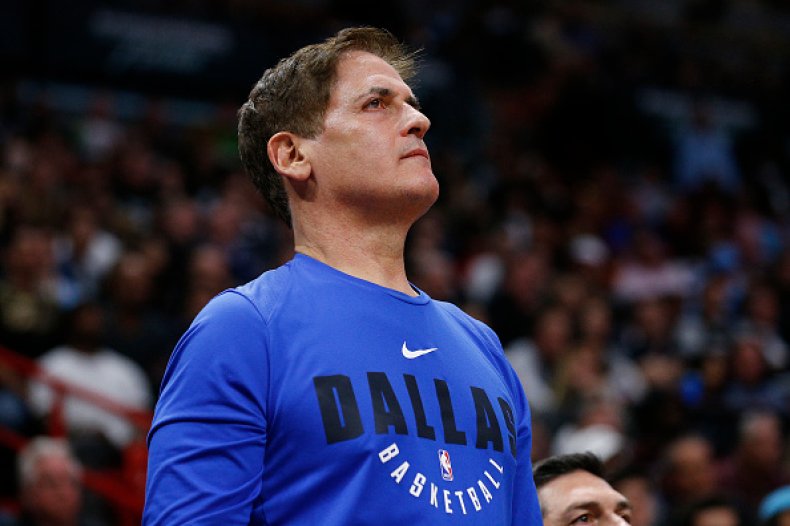 Cuban, who owns the NBA's Dallas Mavericks, first suggested the idea in May. "I don't care what they spend it on. It could be candy, it could be rent, it could be their mortgage, it could be anything they deem necessary or that they want," he told KNX 1070 News Radio.
Although the $500 billion plan comes with "a lot of risk," Cuban told KNX, "it will allow for demand for non essential products and services to increase, hopefully keeping most businesses alive, as we learn what the impact of reopening is on the spread and whether or not employment grows organically."
"I still believe in doing it the exact same way," he said Thursday.
Cuban told Newsweek he didn't float the idea for politicians to respond to, but was merely reiterating that six months into the pandemic, he still believes it would be beneficial to the economy.
Congress remains at an impasse. Struggling Americans have desperately waited for a second round of coronavirus relief, but Congress has yet to pass any package since the $2 trillion Coronavirus Aid, Relief and Economic Security (CARES) Act in March, which ended in July.
Updated 9/25/20, 8:09 a.m ET. This story was updated with comments from Cuban. It has also been updated to include that his plan would include income thresholds.