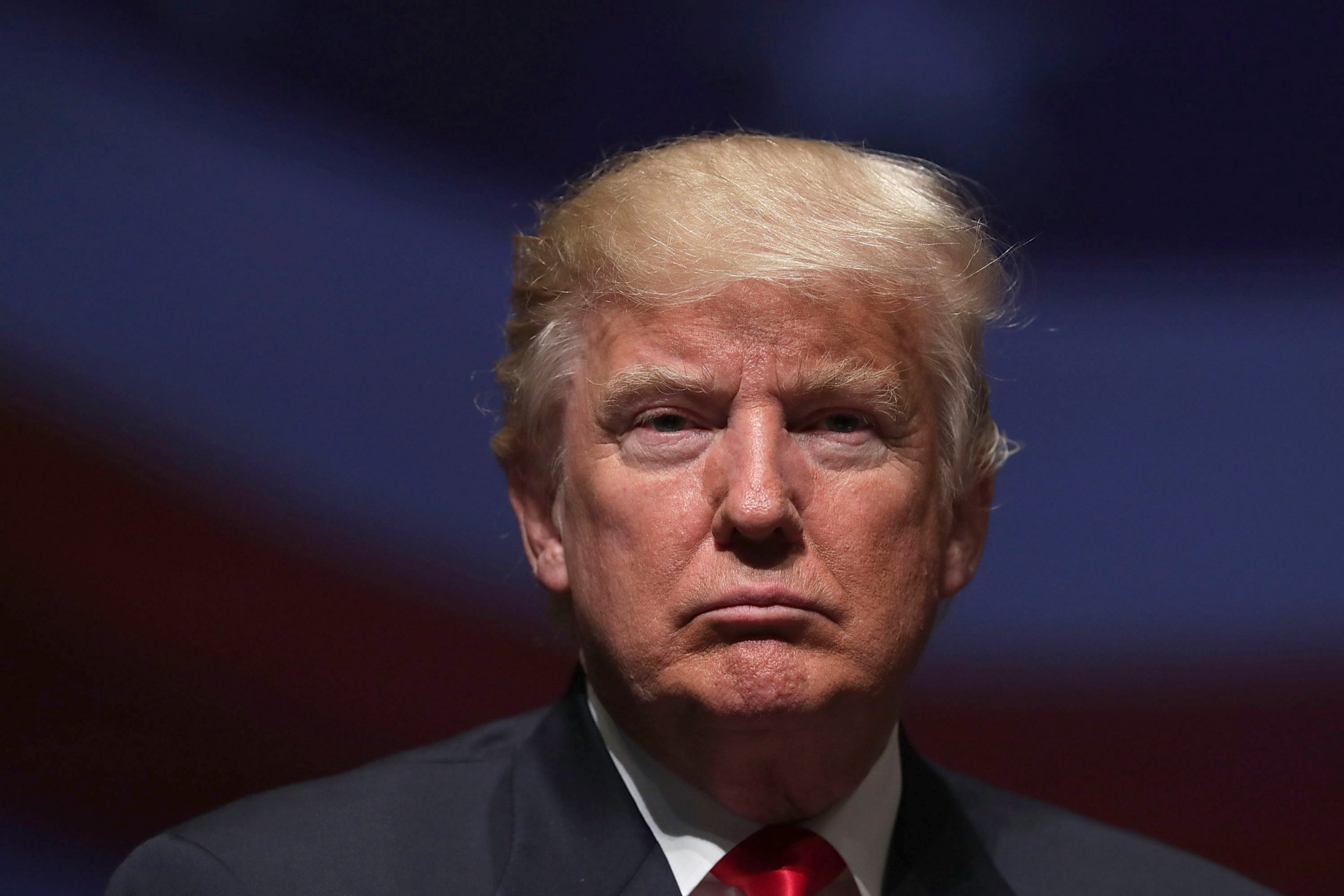 Vice President Mike Pence has implored Republican senators to oppose a resolution passed in the House that seeks to block the national emergency declaration issued by President Donald Trump in an apparent bid to get funding for his long-promised U.S.-Mexico border wall.
Pence lunched with Senate Republicans to make his case before the House vote that saw the resolution to shut down Trump's national emergency pass by a margin of 245-182, with 13 Republicans joining Democrats in rejecting the president's declaration.
Members of Congress are making use of a provision of the National Emergencies Act to overrule Trump's declaration. But they would need a two-thirds majority in each chamber, which is unlikely, to override the president's veto.
While some Republican lawmakers have said they were confident that the resolution would not pass the Senate, at least three GOP senators have said they would vote against Trump's national emergency declaration, while a handful are still on the fence.
Senator Thom Tillis
Senator Thom Tillis of North Carolina, who is up for re-election in 2020, wrote in an op-ed in The Washington Post this week that as a U.S. senator he "cannot justify providing the executive with more ways to bypass Congress.
"As a conservative, I cannot endorse a precedent that I know future left-wing presidents will exploit to advance radical policies that will erode economic and individual freedoms," he wrote.
Tillis wrote: "President Trump has few bigger allies than me when it comes to supporting his vision of 21st-century border security, encompassing a major investment in technology, personnel and infrastructure, including new physical barriers where they will be effective." He said his decision to vote against Trump's declaration was "about the separation of powers and whether Congress will support or oppose a new precedent of executive power that will have major consequences."
"Those on the left and the right who are making Trump's emergency declaration a simple political litmus test of whether one supports or opposes the president and his policies are missing the mark," he said.
While Tillis has been more outspoken than his fellow Republican peers in voicing his decision to break with the party line, there are a number of senators who may follow suit.
Senator Susan Collins
Senator Susan Collins of Maine has attacked Trump's national emergency declaration, calling it a "mistake" of "dubious constitutionality."
In an interview with Politico earlier this week, Collins said she intended to "vote yes" to block Trump's national emergency "as long as we're sent a clean resolution."
Collins said she believed there would be others. "I think if you look at the comments made by several of my colleagues, I really don't think I'm the only one," she said.
Senator Lisa Murkowski
Senator Lisa Murkowski of Alaska said she planned to vote for the resolution as long as it was not amended to include any extraneous items, according to Politico.
"I want to make sure that the resolution of disapproval is exactly what I think it is, because if it is as I understand it to be, I will likely be supporting the resolution to disapprove of the action," Murkowski said in a statement provided to The Associated Press.
Senator Mitt Romney
Senator Mitt Romney of Utah has been a strong critic of Trump's policies. On Monday, he made it clear that the "emergency course was not one I favor," according to New York Magazine.
Senator Marco Rubio
While Senator Marco Rubio of Florida has not revealed how he plans to vote on the resolution, he has criticized Trump's national emergency declaration, condemning it as a violation of the Constitution.
Senator Lamar Alexander
Earlier this month, Senator Lamar Alexander of Tennessee called Trump's decision to declare a national emergency "unnecessary, unwise and inconsistent with the Constitution," joining lawmakers expressing fears that such a declaration could set a dangerous precedent.
Alexander is also set to retire and will not be seeking re-election in 2020, which gives him the opportunity to vote without fear of how his decision will affect his chances at the polls.
Senator Rand Paul
Although he's considered a Trump confidant, Senator Rand Paul of Kentucky has not shied away from expressing concern about the president's decision to declare a national emergency.
On February 14, before Trump made the declaration, Paul said in a statement published online that he was "disappointed" with the president's "intention to declare an emergency to build a wall."
Paul said while he also wanted "stronger border security, including a wall in some areas...how we do things matter.
"Extraconstitutional executive actions are wrong, no matter which party does them," he said.
Senator Mike Lee
While Senator Mike Lee of Utah has not revealed how he plans to vote on the resolution, in a tweet on Friday he warned that "Congress has been ceding far too much power to the exec. Branch for decades.
"We should use this moment as an opportunity to start taking that power back," he said.
The measure to block Trump's national emergency declaration must go the Senate, where Republicans have a majority, within 18 days of Tuesday's House vote, according to federal law.
If the resolution does make it to Trump's desk, he has vowed to veto it, which would represent his first presidential veto since taking office.