Which Republicans Could Challenge Trump in 2020?
The 2020 election is two years away, but President Donald Trump is already anxious to get back on the campaign trail with his new slogan, "Keep America Great!"
"Because we are doing so well that in another two years we start the heavy campaign, 'Make America Great Again' wouldn't work out too well," Trump said at an Indiana rally in May. "It's going to be 'Keep America Great' because that's exactly where we are headed. But don't tell anybody. I don't want anybody to know. But I do like that," he said.
An incumbent president hasn't faced a primary challenger since Pat Buchanan challenged, and lost, to George H.W. Bush in 1992. But Trump's unique approach to the presidency and off-the-cuff campaign style may have some thinking of mounting a primary challenge. Here are four potential Republicans who could run against Trump in 2020.
John Kasich
Ohio Governor John Kasich, who ran for president in 2016, has said he's "not ruling anything in or out" when asked if he would mount another campaign for president in 2020.
While Kasich won the GOP primary in Ohio, where he is intensely popular, he didn't find traction in other states and ultimately dropped out in May 2016. "The spirit, the essence of America lies in the hearts and souls of us," Kasich said when he suspended his campaign. "You see, some missed this message. It wasn't sexy. It wasn't a great sound bite."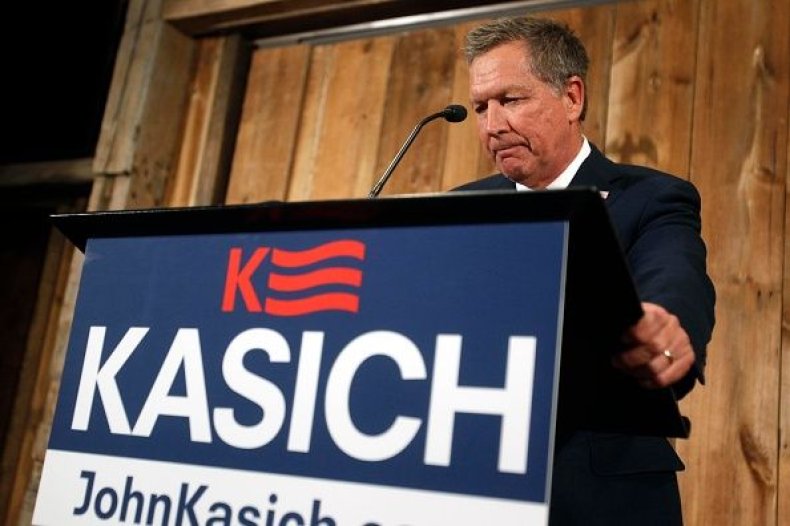 Kasich would be a more moderate candidate than many of his Republican colleagues. The Ohio governor has publicly supported gay marriage and asserted that global climate change is real and that humans are a contributing factor. "The Republican Party is my vehicle,' Kasich told Politico in March. "It's never been my master."
Jeff Flake
Arizona Senator Jeff Flake, one of Trump's most vocal critics, told NBC's Meet the Press in May that running for president wasn't in his plans, but he said: "I have not ruled anything out yet."
Flake announced last year that he would retire from the Senate at the end of his term in January 2019. While Flake was critical of Trump early on, his rhetoric against the president increased after he announced his intention to retire. "An American president who cannot take criticism, who must constantly deflect and distort and distract, who must find someone else to blame, is charting a very dangerous path," he said in a speech in January. "And a Congress that fails to act as a check on the president adds to the danger."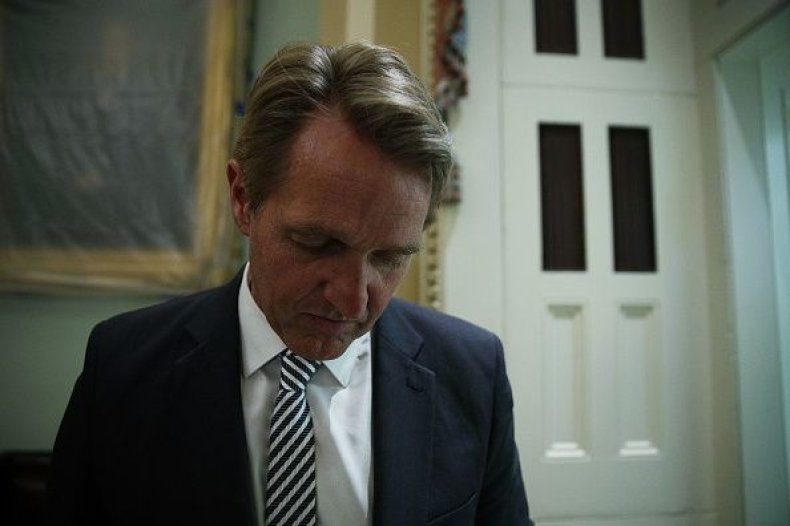 While Flake's voting record is consistently conservative, he has shown a willingness to support Democrats. In December, Flake donated to Democratic Senate candidate Doug Jones after the Washington Post reported that his opponent, Alabama Judge Roy Moore, had a history of alleged child molestation. Trump continued to support Moore after the allegations were reported.
"[If we] become the party of Roy Moore and Donald Trump, we're toast," Flake said in November.
Ted Cruz
Texas Senator Ted Cruz showed he had presidential ambitions in 2016, despite an ultimately unsuccessful campaign. Cruz and Trump's relationship was often hostile during the campaign. Trump attacked Cruz's wife's appearance and speculated his father was linked to the 1963 assassination of President John F. Kennedy. "All I did is point out the face that on the cover of the National Enquirer there was a picture of him [Cruz's father] and crazy Lee Harvey Oswald having breakfast," Trump told reporters after the Republican National Convention in defense of the conspiracy theory.
Cruz shot back at Trump when he refused to endorse him at the 2016 Republican National Convention. "I am not in the habit of supporting people who attack my wife and attack my father," he said following a speech where he told the crowd "vote your conscience."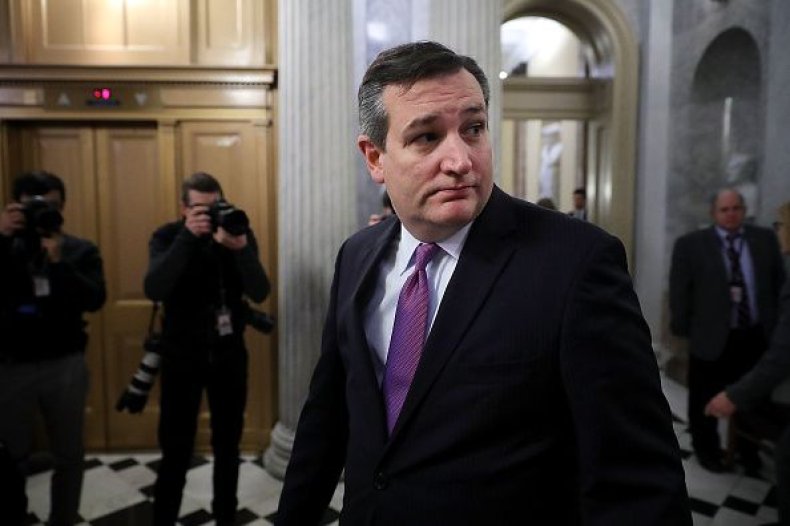 Early polls have shown the Texas Senator could face a close race in his Senate re-election bid against Beto O'Rourke who currently serves in the House of Representatives for Texas's 16th district.
Cruz is a conservative Republican who has a history of advocating against gun control and federal protections for the environment.
Ben Sasse
Nebraska Senator Ben Sasse has built a national profile for himself in part because of his criticism of Trump.
Sasse posted a statement online before the 2016 election that said, "Mr. Trump's relentless focus is on dividing Americans, and on tearing down rather than building back up this glorious nation," he said. "Much like President Obama, he displays essentially no understanding of the fact that, in the American system, we have a constitutional system of checks and balances, with three separate but co-equal branches of government."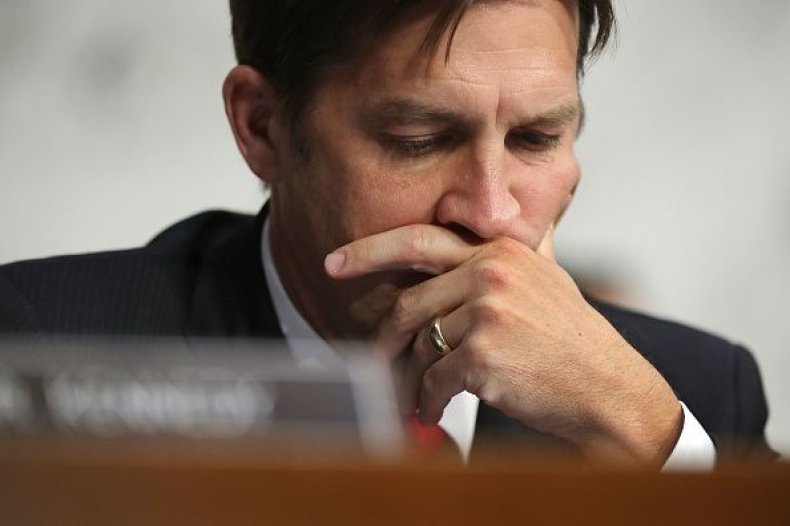 Sasse also responded to Trump's attacks on MSNBC Morning Joe host Mika Brzezinski with a tweet that said "Please just stop. This isn't normal and it's beneath the dignity of your office."
In July 2017, Sasse avoided questions from CNN about whether he would run for president in 2020.
Sasse has advocated for limited government as well as the right to life and the "sanctity of marriage," according to his website. He has also supported leaving marijuana regulations to individual states