At least 17 U.S. states have decided to end the federal government's $300 weekly unemployment benefits, with some states cutting them off as early as June.
The supplemental benefits began with the passage of the first coronavirus relief bill, the Coronavirus Aid, Relief and Economic Security (CARES) Act, in March 2020. The benefits were originally $600, but after expiring on July 31 they dropped to $300 in subsequent relief packages.
Seventeen states have announced an end to the federal benefits. They are Alabama, Arkansas, Arizona, Georgia, Idaho, Iowa, Mississippi, Missouri, Montana, New Hampshire, North Dakota, Ohio, South Carolina, South Dakota, Tennessee, Utah and Wyoming.
On May 4, Montana's Greg Gianforte became the first governor to announce that his state was terminating the $300 payments.
Montana will "transition to pre-pandemic unemployment insurance (UI) eligibility and benefits by the end of June," Gianforte's office wrote in a press release. The cutoff date is June 27.
Gianforte noted in his announcement that a return-to-work initiative "will offer $1,200 payments to individuals receiving unemployment benefits as of May 4, 2021, who subsequently accept employment and complete at least four paid weeks of work."
In an email, Arkansas Governor Asa Hutchinson told Newsweek, "As we emerge from COVID-19, retail and service companies, restaurants and industry are attempting to return to pre-pandemic unemployment levels, but employees are as scarce today as jobs were a year ago. The $300 federal supplement helped thousands of Arkansans make it through this tough time, so it served a good purpose. Now we need Arkansans back on the job so that we can get our economy back to full speed."
Other states have set different deadlines for when the federal benefits will end. Most announced that they will end in June, with Arizona's June 10 deadline being the earliest. Tennessee has given residents until July 3 to collect the benefits, which is the latest deadline among the 17 states. New Hampshire has yet to announce a date when the benefits will be terminated, but Governor Chris Sununu said it will be before Labor Day.
Officials in these states have said the federal benefits have kept people from returning to the workforce, but others, such as President Joe Biden, have argued the opposite.
"People will come back to work if they're paid a decent wage," Biden said on Monday. "My expectation is that, as our economy comes back, these companies will provide fair wages and safe work environments. And if they do, they'll find plenty of workers."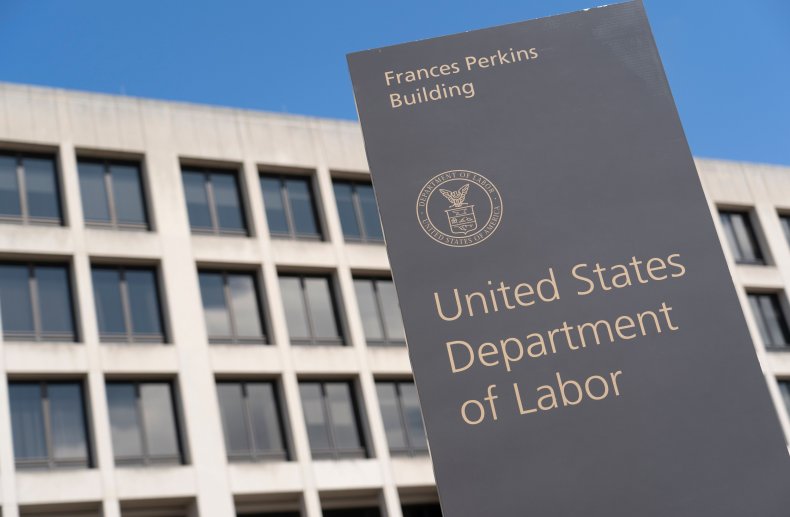 On Thursday, the U.S. Department of Labor announced that the number of weekly unemployment insurance claims was 473,000 for the week ending May 8. According to the department, this was a decrease of 34,000 from the previous week and "the lowest level for initial claims since March 14, 2020, when it was 256,000."
Newsweek reached out to the Department of Labor for further comment but did not receive a response in time for publication.