Which States Have Seen House Prices Rise Since the Real Estate Bubble Burst?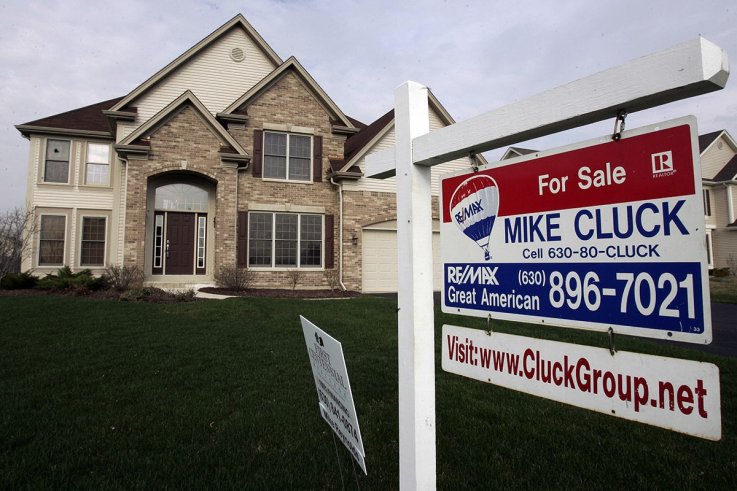 In the mid-2000s, the real estate market seemed too good to be true. Historically low interest rates encouraged buyers to borrow money for their dream homes, as well as speculate on property by buying investment houses on the presumption prices would keep rising.
Homeownership rates in the U.S. reached an all-time high in 2004, at almost 70 percent. That year alone, some states like California, Florida and Nevada saw house prices rise by more than 20 percent. "The worldwide rise in house prices is the biggest bubble in history," warned The Economist in 2005, "Prepare for the economic pain when it pops."
And pop it did. Alarmed by spiraling property prices, the Federal Reserve hiked rates back up, which left many borrowers in the lurch. By 2005, the property market was beginning to wobble, thanks to increased foreclosures and falling prices. In 2007, over 1.2 million foreclosures were filed, up 42 percent from 2005.
That was when the housing crisis became headline news, as over 25 subprime lenders went bankrupt or put themselves up for sale. The crisis was so seismic that it became a major factor in the start of the 2008 global financial crisis.
What do the country's real estate markets look like now, ten years after the bubble well and truly burst? Using data from the U.S. Census Bureau, we've found the average house price for each state in 2007, as well as the average price in 2017, the latest year with available data.
Nevada was one of the epicenters of the mid-2000s housing bubble, with the state having the most foreclosures in the country in 2008. Nevada saw the biggest decreases in average house prices over the last ten years, at 17 percent, but it seems they may not have learned their lesson from the last crash.
At the moment, house prices in Las Vegas are rising at twice the national average, despite the city's sluggish economy. It's not just tourists in the city who love to gamble.
North Dakota, on the other hand, has seen house prices rise by 82 percent over the same period, despite building new houses at a faster rate than any other state. North Dakota's oil boom happened at roughly the same time as the recession, attracting new workers to the state and cushioning the effects of the credit crunch.
Ten years after the subprime mortgage disaster, here is how much the average house is worth in every state (as well as D.C. and Puerto Rico) in comparison to its 2007 level, from Nevada to North Dakota.