Which States Have Vaccinated the Most and Least People? Newest CDC Data
The federal government is leaving the task of vaccinating people against the new coronavirus up to states, and West Virginia is leading the country in getting shots into people's arms.
While the speed of vaccine development is historic, the Trump administration has faced criticism for overpromising and underdelivering on administering it. Those involved with the vaccine on the Trump administration side of things have blamed states for the slow rollout. Only nine states have administered at least 50 percent of their doses, according to the Centers for Disease Control and Prevention (CDC).
As of Friday, North Dakota, West Virginia, South Dakota and Connecticut have administered the largest percentages of the doses they've received. When looking at the rate of administered doses per 100,000 people, West Virginia is at the top of the list.
Alaska, which has administered a relatively low percentage of their total doses, comes in second with regard to the number of vaccinations per 100,000 people. Rounding out the top of the list for states are South Dakota, North Dakota and Connecticut.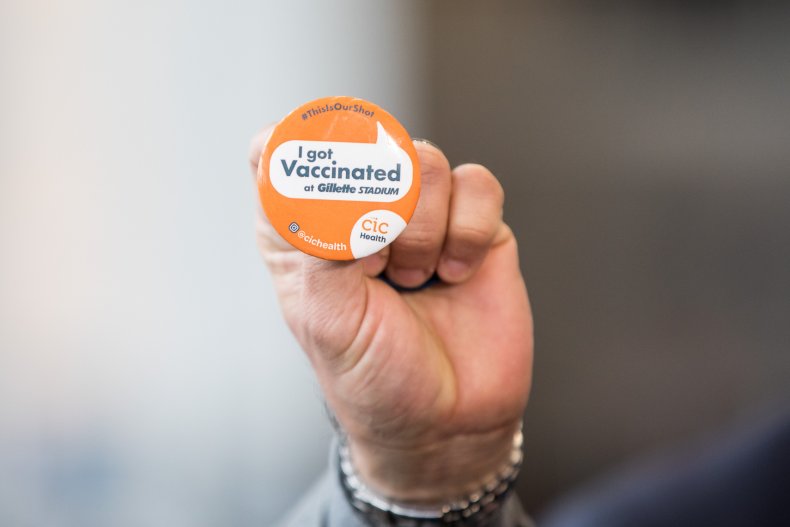 Less than a year after the first case of COVID-19 was discovered in the United States, the FDA approved two vaccines for Emergency Use Approval. The first was issued to Pfizer on December 11, followed by an EUA for Moderna a week later. The Trump administration's goal was to vaccinate 20 million people by the end of 2020. However, three weeks into January, that goal has yet to be met.
Texas and California, the two most populated states in the country, have administered the most doses of any state as of Friday with 1,160,242 and 1,072,959 doses, respectively. However, it only accounts for 55 percent of Texas' total doses and 30 percent of California's. Wyoming, the smallest state in the country, has administered the least amount of doses when looking at raw numbers but has used a higher percentage of its doses than California.
The states with the worst administration rates per 100,000 people are Arizona, Idaho, South Carolina, Georgia and Alabama. Alabama's only administered 2,051 doses per 100,000 people, less than one-third of the vaccinations West Virginia has done.
Up to 90 percent of the population (about 300 million Americans) may need to be vaccinated to reach herd immunity, according to Dr. Anthony Fauci, director of the National Institute of Allergy and Infectious Diseases (NIAID).
Mocef Slaoui, the chief adviser to Operation Warp Speed, the White House's vaccine initiative, told CNN's "New Day" on January 4 that he "wished" they reached their 20 million people goal, but denied there was anything "wrong" with the White House's distribution plan. Instead of changing course, he advocated for states to be more proactive.
"We are available and ready to help the states as they ask specifically for help," Slaoui said. "We will go and help them there. I don't think it's possible for the federal government to say we're going to send vaccines to this particular location."
Despite people having pandemic fatigue and yearning for a return to normalcy, states found themselves with more doses than arms. Part of the problem, according to Fauci, is that states were adhering too strictly to the CDC's guidelines for distribution. The CDC recommends vaccinating people by groups according to risk, but Fauci told NBC News' Chuck Todd on Sunday that if a state finds themselves with extra doses, they should expand access to other, less vulnerable groups.
President-elect Joe Biden will take office in just a few days and plans to deploy FEMA and the National Guard to boost inoculations through vaccine clinics. While the Trump administration wasn't able to meet his goal, Biden is confident his administration will accomplish the goal of administering 100 million doses in his first 100 days in office.