Texas has become the latest state to require its residents to wear face masks in public, following new mandates from Kansas, Pennsylvania, and Oregon this week.
On Thursday, Gov. Greg Abbott said on Twitter: "Wearing a face covering in public is proven to be one of the most effective ways to slow the spread of #COVID19 while continuing to keep Texas businesses open.
"Texans should wear a face covering for the health of their families, friends, and for all fellow Texans."
Kansas also issued a mask mandate on Thursday, which went into effect on Friday morning. Gov. Laura Kelly's executive order means that in Kansas, masks have to be worn in most indoor public spaces and in outdoor areas where social distancing isn't possible. Children under five and people with medical conditions that prevent them from wearing face-coverings are exempt.
Gov. Kelly said in a statement: "The last few months have presented many new challenges for Kansans, and all of us want to return to our normal lives and routines.
"Unfortunately, we have seen a spike in the number of COVID-19 cases, hospitalizations, and deaths across our state and our country. We must act."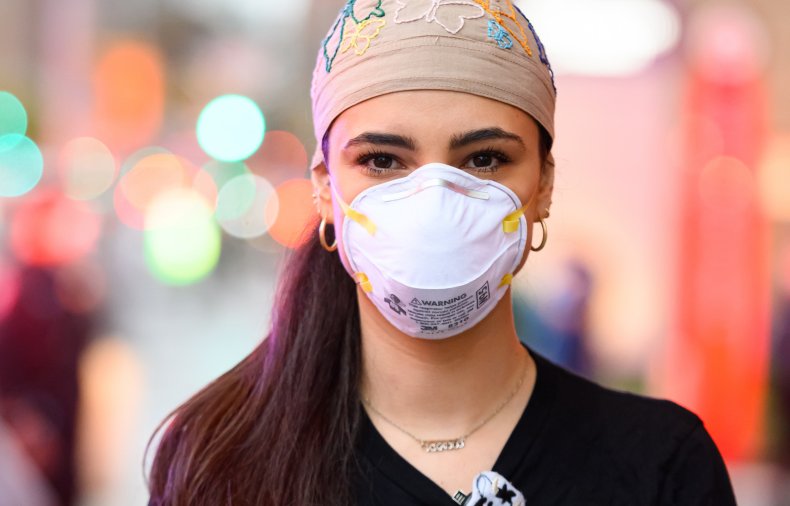 On Wednesday, Pennsylvania expanded their order from April that required its residents to wear masks inside businesses, now ordering people in Pennsylvania to wear masks when outside the home, in all public places.
In a statement, Gov. Tom Wolf said: "This mask-wearing order is essential to stopping the recent increase in COVID-19 cases we have seen in Pennsylvania.
"Those hot spots can be traced to situations where Pennsylvanians were not wearing masks or practicing social distancing—two practices that must be adhered to if we want to maintain the freedoms we have in place under our reopening."
On Tuesday, Gov. Kate Brown issued a mask mandate in Oregon, which went into effect on Wednesday. On Twitter, Gov. Brown said: "Keeping Oregonians safe is my top priority. Over the last month, COVID-19 spread at an alarming rate in both urban and rural counties.
"That's why I'm requiring face coverings in indoor public places in ALL counties, effective [July 1]. We can and must reduce the spread of this disease."
Washington Gov. Jay Inslee has issued three face mask orders that require businesses to provide face coverings to employees, an order directing individuals to wear face coverings in a public indoor settings and outdoors when difficult to maintain a physical distance. A new order that will go into effect from July 7 will direct businesses to enforce the use of face masks by customers.
Which states require masks everywhere?
The following states require masks everywhere, although orders vary between requiring masks in all public spaces and requiring them when social distancing isn't possible.
California
Connecticut
Delaware
Hawaii
Illinois Maine
Kansas
Maryland
Massachusetts
Michigan
Nevada
New Jersey
New Mexico
New York
North Carolina
Oregon
Pennsylvania
Rhode Island
Texas
Virginia
Washington
Washington, D.C.
States like Alabama, Arkansas, Colorado, Indiana, Louisiana, Nebraska, and Vermont have issued orders that require some or all employees to wear face masks at work, and some require the public to wear face masks when at a business establishment.
In other states, including Alaska, Arizona, Florida, Georgia, Idaho, Kentucky, Minnesota, Mississippi, Missouri, New Hampshire, North Dakota, Ohio, Oklahoma, South Carolina, Tennessee, West Virginia, and Wyoming, masks are required in some counties or cities, but not statewide.
There are no mask mandates in Iowa, Montana, South Dakota, and Wisconsin, and in Utah, masks are recommended but not required.
The graph from Statista shows how many people are wearing masks in China, the U.S., Germany, and the U.K. in the week that ended on May 31 compared to the week that ended on April 12.