Which Surprising Celebrities are Alumni of America's Top Universities?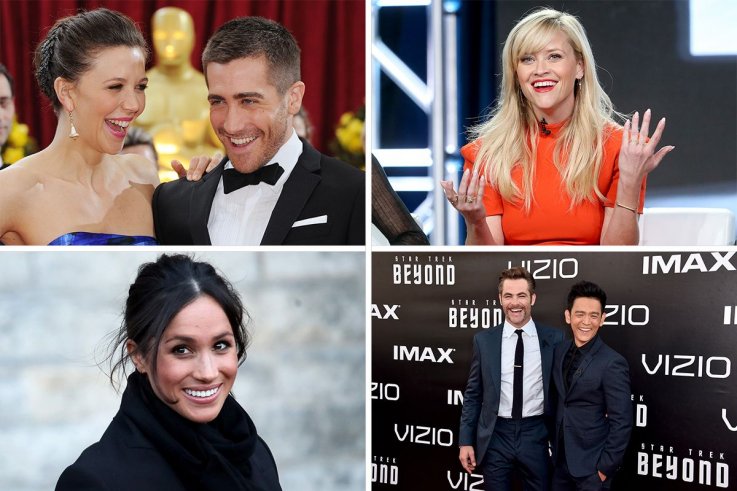 Unlike most fields of work, which place a premium on formal education, the entertainment industry is full of rags-to-riches stories in which high school dropouts are propelled to the top of their game. The success of Al Pacino, Marilyn Monroe, Johnny Depp and Demi Moore—none of whom graduated high school—prove that spending time in a classroom is not essential to being a great actor.
But whether they're hedging their bets in case their career doesn't work out, or if they want the benefits of formal education, there are a number of high flying actors, directors and musicians who choose to attend college—and really good ones at that.
"I don't care if [college] ruins my career," Natalie Portman famously said in 2002 during her stint at Harvard University, where she studied psychology. "I'd rather be smart than a movie star." It's rare that studying for a Harvard degree would do anything but enhance a career, but Portman had a point. She had already established herself as a child star in an industry which quickly moves on from people it once adored, and time away from the spotlight can prove to be risky.
Portman excelled at Harvard. "There are very few who are as inherently bright as Natalie is, who have as much intellectual horsepower, who work as hard as she did," a mentor told The New York Times. Portman went on to a stellar acting career after college, winning an Oscar for her performance in Black Swan .
Not every actor is so lucky. Julia Stiles had also established herself as a young actor in movies such as 10 Things I Hate About You and Save the Last Dance before she enrolled at the prestigious Columbia University, from which she graduated in 2005. But her post-college career never recaptured the momentum of her earlier work.
Drawing from our recent list of the best colleges in America, we've found the celebrities who attended the 25 most prestigious colleges in the country. Who has a neuroscience Ph.D from the University of California? Who was the youngest person ever admitted to Johns Hopkins University? Join us as we list the brainiest celebrities.