Which U.S. States Are Aging the Fastest?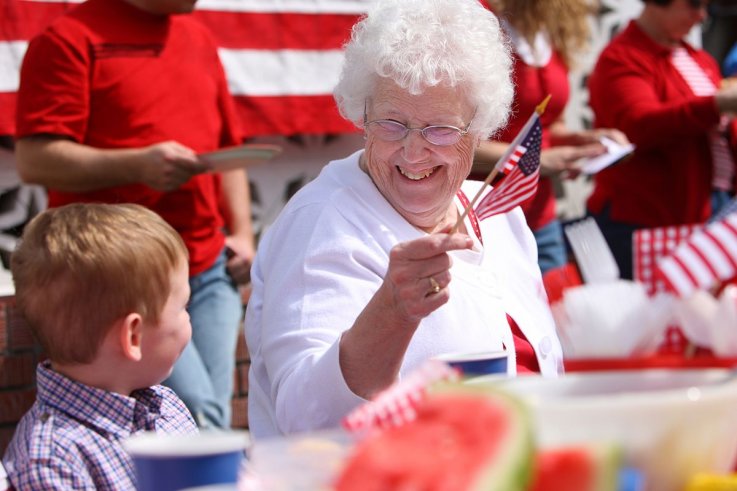 North America is an aging; by 2050, 21.4 percent of the population will be 65 and older, according to the U.S. Census Bureau, thanks to lower birth rates and increased longevity. But while most U.S. states are gaining a higher proportion of older population, some are aging far more rapidly than others.
About one out of five people in Florida, Maine, and West Virginia is now age 65 or older. Vermont is the most rapidly-aging state in America, having added seven percent more over-65s in the last decade. The state is experimenting with creative ways to attract younger residents. In May, The Remote Worker Grant Program was launched, which pays people $10,000 if they move to Vermont and work remotely for an employer out of state.
Utah was one of the few states to actually get younger over the last decade, shrinking the proportion of over-65s by almost three percent. Utah is the fastest-growing state in the country with a high birth rate, partially due to the state's dominant religion, Mormonism. The state's economy has also attracted a number of young out-of-towners seeking steady employment.
Florida seems to be losing its luster as the retirement capital of the U.S.—it is only aging at around nationwide average levels, despite its large population of over-65s. The state's diverse population is one factor helping to keep it young; birth rates are higher for its hispanic and black residents. Fast-aging states like Vermont and Maine tend to be the least racially diverse.
The District of Columbia gained an extra 0.2 percent of over-65s in the past decade. The district draws young professionals from across the country to fill high-skilled jobs. Similarly in North Dakota, the population is aging far slower than in most places. The state has plenty of oil jobs, which also tend to attract young workers.
A recent report from the U.S. Census shed some light on the lives of older people across the country. It found that hitting retirement age no longer means giving up work—30 percent of males and 22 percent of females ages 65 to 74 were in the labor force.
Using data from the U.S. Census, we've listed all the U.S. states by how fast they are aging, from the slowest to the fastest.