While Half the Country Will Increase Minimum Wage in 2022, These States Aren't Budging
Half the country plans on hiking the minimum wage next year, but the other half is keeping the wage at current rates.
According to a tracker from the Economic Policy Institute, the 25 states include:
$11: Arkansas
$10.34: Alaska
$10.10: Hawaii
$9: Nebraska
$8.75: West Virginia
$7.25: Alabama, Georgia, Idaho, Indiana, Iowa, Kansas, Kentucky, Louisiana, Mississippi, New Hampshire, North Carolina, North Dakota, Oklahoma, Pennsylvania, South Carolina, Tennessee, Texas, Utah, Wisconsin and Wyoming
While the federal minimum wage has remained unchanged at $7.25 since it was last raised, in July 2009, some states have even lower wages because of their laws.
For example, Georgia and Wyoming have set the minimum wage to $5.15, although the federal rate of $7.25 would still apply in most cases.
Alabama, Louisiana, Mississippi, South Carolina and Tennessee do not have minimum wage laws.
On the other hand, the other half of the country plans to implement increases to the minimum wage at various points in 2022. California, for instance, will go to $15 an hour—more than double what workers in 20 states will make.
Other states with the highest minimum wages are Washington, where the rate will rise to $14.49, Massachusetts, rising to $14.25; and Connecticut, rising to $14.
Workers in some cities and other municipalities, like Seattle and San Fransisco, may make even more than the wage set by the state because of local guidelines.
Currently, minimum wage workers in Seattle make $16.69 per hour—$2.20 more than what Washington will offer in 2022. Minimum wage workers in San Francisco earn $16.07—$1.07 more than what California will pay workers next year.
Connecticut, Massachusetts, New Jersey, Delaware, Illinois, Rhode Island, Maryland and Florida are expected to reach a $15 minimum wage in the next five years.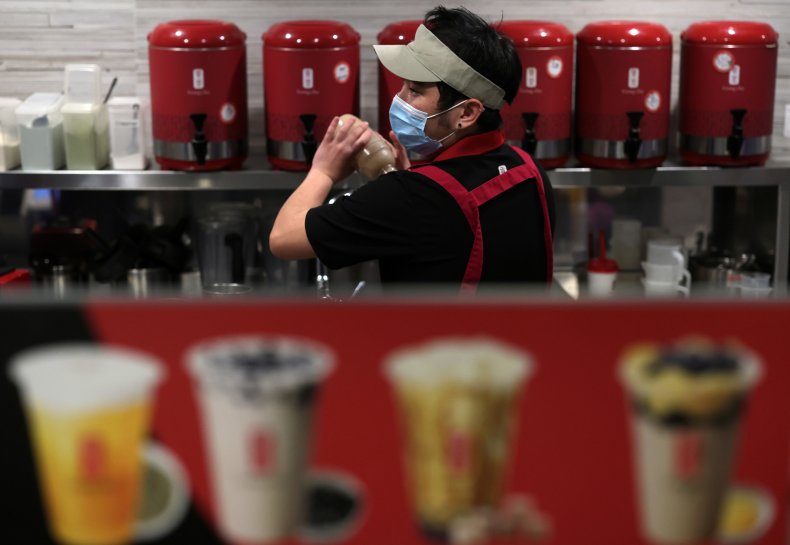 Even though states are working to increase the minimum wage for their residents, some large employers have already passed California's relatively high $15 level.
Since 2018, Amazon has paid its workers at least $15 an hour. This year, the giant retailer began offering an average of $18 an hour for new hires.
Costco raised its minimum wage in 2021 to $17 an hour, and at T-Mobile workers are paid at least $20.
Progressives have pushed for President Joe Biden to hike the minimum wage to $15 this year, but congressional Democrats failed to raise the federal rate as part of a coronavirus relief bill after the Senate parliamentarian ruled the proposal could not be included in the package.
Despite the setback, Biden signed an executive order in April requiring federal contractors to pay their workers a $15 minimum wage.