While No One Is Looking, Putin Swallows South Ossetia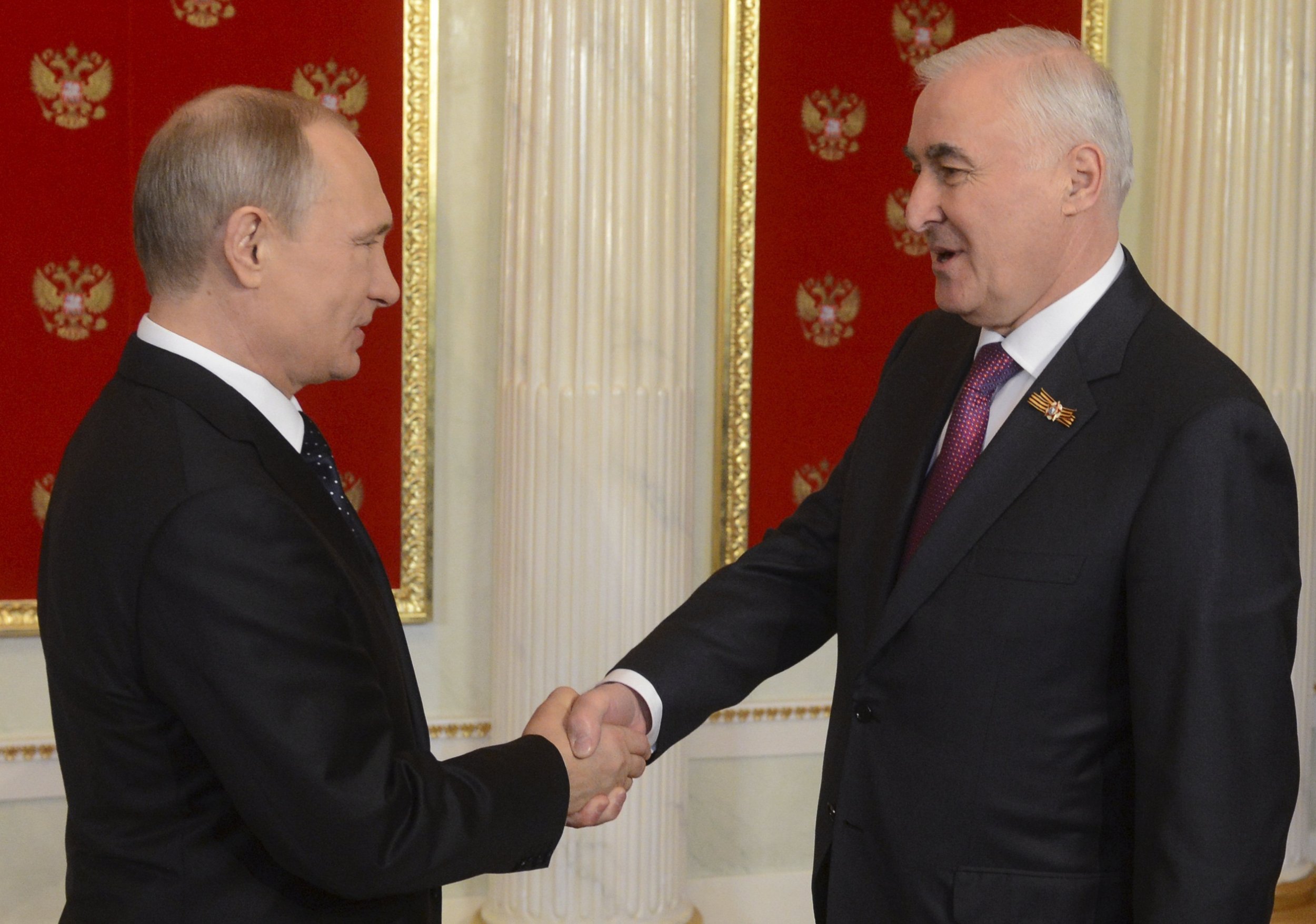 A little over two months ago, newspapers and other media outlets provided substantial coverage of Russia's activities in Crimea, more specifically the "celebration" marking one year since Russia's annexation of the region.
Someone in the Kremlin perhaps saw an opportunity to take advantage of the media hubbub: That same day, March 18, Russia effectively grew by about 50,000 people and 3,900 square kilometers.
This sudden growth spurt comes as a result of a Treaty on Alliance and Integration signed by Russia and South Ossetia. "A joint defense and security zone will be created between our two countries, our customs agencies will be integrated, and border crossings for our citizens will become open," Vladimir Putin said.
The European Union, unsurprisingly, did not see it that way. A statement issued by Federica Mogherini, high representative of the EU for foreign affairs and security policy, noted:
Like previous agreements signed between the Russian Federation and the two Georgian breakaway regions of Abkhazia and South Ossetia, this "treaty"—which includes references to a transfer of powers in some areas—clearly violates Georgia's sovereignty and territorial integrity, principles of international law and the international commitments taken by the Russian Federation, including the 12 August 2008 Agreement and its Implementing Measures of 8 September 2008 and has no legal standing.
One commentator wondered whether the agreement was political homework for South Ossetia's politicians, set by the Kremlin. There was disagreement among those in the parliament; RFE/RL reported on dissent in the ranks over the degree of cooperation expected by Russia, just one week before the treaty was signed. But whoever gained top marks from the Kremlin would likely succeed in future political endeavors, a tempting carrot to dangle.
Was this treaty entered into willingly? There's a short summary of the history of South Ossetia on the Foreign Policy Research Institute's site. Given many South Ossetians' misgivings about Georgia, the biggest benefit in choosing Russia as a protector is clearly security: The 2008 conflict demonstrated Russia's might in the region.
However, as Larisa Sotieva, a senior adviser for International Alert, notes, "Albeit rarely, some have even been heard to question what difference it would make—to lose one's identity as a nation to Georgia or to the vastness of Russia?" When you believe yourself to be between a rock and a hard place, which do you choose?
Georgia, too, is feeling the repercussions, and in such a way that should concern Western leaders. Although it issued a nicely worded statement on South Ossetia, the EU has not delivered tangible benefits (such as visa-free travel to EU states) for Georgians. Ghia Nodia, a political scientist and director of the International School of Caucasus Studies at Ilia Chavchavadze State University in Tbilisi, Georgia, warns that "Putin looks like a strong guy who's getting his way, so people think, What exactly are the benefits from Europe? Maybe it's silly to resist Russia so much."
While the events of March 2015 may not have registered on the global radar, it seems that calling them a "blip," an anomaly, is misguided. But getting drawn into another conflict over a territory that seems to have sealed its own fate with open eyes is also not a path many wish to go down.
This article by Cate Mackenzie first appeared on the Foreign Policy Association site.