President Joe Biden is weighing a diplomatic boycott of the Olympic Games in China next year.
Sitting next to Canadian Prime Minister Justin Trudeau for a meeting at the White House on Thursday, Biden told reporters it's "something we're considering."
Biden didn't provide any more comment or details on what a potential boycott would look like.
White House press secretary Jen Psaki also declined Thursday to provide additional details on what the U.S. presence would be at the winter event, which is less than 80 days away. Psaki also declined to give a timeline for when the administration will decide whether or not to bar government officials from the Beijing Games.
The president's remarks came two days after The Washington Post reported the administration would be announcing such a move.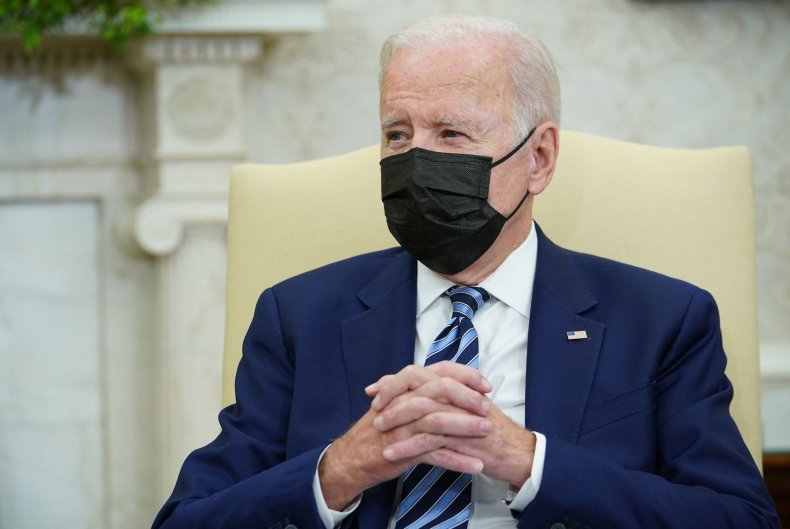 Several members of Congress have called on the administration to protest the event in light of human rights abuses by the Chinese government, though a diplomatic boycott would still allow U.S. athletes to compete.
Biden met virtually with China's Xi Jinping on Monday night, but the White House has repeatedly said the 2022 Olympics didn't come up during their hours-long conversation.
During the call, Biden raised concerns about China's "practices in Xinjiang, Tibet and Hong Kong, as well as human rights more broadly."
China has been widely criticized for detaining and abusing Muslim Uyghurs in Xinjiang. The State Department earlier this year classified the nation's actions as genocide.
During their discussion, Xi said his country was "ready to have dialogues on human rights on the basis of mutual respect but opposes using human rights as a pretext to meddle in other countries' internal affairs."
China's government previously warned the U.S. not to boycott the Olympics, stating there would a "robust Chinese response." Chinese Foreign Ministry spokesperson Zhao Lijian didn't specify what such a response would include, the Associated Press reported in April.
"The politicization of sports will damage the spirit of the Olympic Charter and the interests of athletes from all countries," Zhao said at the time.
The 2022 Olympic Games are set to begin on Friday, February 4, and last through Sunday, February 20. The Opening Ceremony will take place at the National Stadium in Beijing.
China was awarded the 2022 Games after several European cities, including Oslo and Stockholm, dropped out in 2015. China went head to head with Almaty, the largest city in Kazakhstan and won the event 44 to 40.
Update 11/18/2021, 3:15 p.m. ET: This story has been updated with additional information about the 2022 Beijing Games.
Uncommon Knowledge
Newsweek is committed to challenging conventional wisdom and finding connections in the search for common ground.
Newsweek is committed to challenging conventional wisdom and finding connections in the search for common ground.
About the writer
Alexandra Hutzler is currently a staff writer on Newsweek's politics team. Prior to joining Newsweek in summer 2018, she was a crime and politics reporter for The Riverdale Press in the Bronx. She graduated from Manhattan College in 2018.