While the U.S. Sits Back, China Is Using COVID-19 to Cozy Up to Europe | Opinion
As the world has grappled with COVID-19, China has sought to leverage the crisis for geopolitical advantage. To do so, China isn't relying on the traditional forms of statecraft, such as diplomacy. Instead, it is pairing highly publicized aid with public bullying, bombastic rhetoric and outright coercion.
We have spent the last month closely monitoring Chinese donations to European allies and the messages that have accompanied them. These cases—which involve at least 23 different countries in Europe—tell us a lot about China's bid for political influence and the malign behavior that comes with China's "leadership."
China's rationale for providing assistance to Europe is multifold. Given that the EU provided 56 tons of aid to China as it battled the virus and given China's excess supply of things like personal protective equipment and masks, it seemed logical that China would return the favor as the virus spread across Europe. Unlike European contributions to China, though, which the Chinese government asked to keep quiet in order not to lose face, China has insisted on widely publicizing its aid to Europe.
The glitzy public relations campaigns surrounding the contributions serve three purposes. They portray China as an altruistic partner to the world, changing the story at a time when many are criticizing its initial handling of the virus; double down on Chinese government efforts to divide Europe from within and from the United States; and repair China's image in European countries where it has recently encountered friction.
Unlike the Ebola outbreak in 2014 or the global fight against AIDS in 2001, when the United States led the worldwide response, Washington has abdicated leadership during this crisis. China, seizing on America's absence, moved swiftly to crown itself the de facto global leader.
Through public statements from foreign ministry officials and state media in Beijing, China has sought to deliver a simple message: It is providing assistance to Europe and other countries around the world because the powerful United States can't. The Chinese Embassy in Paris took an especially caustic tone in this regard, forcefully reminding French President Emmanuel Macron, who has criticized China's response to the virus, that it was China's oft-criticized "dictatorship"—not the democratic United States—that the world turned to in this crisis.
In addition to propagandizing its "leadership," China is using its assistance across Europe to deepen ties with some of the smallest countries on the continent. China has learned, much as Russia did decades ago, that it only takes one vote to derail European or transatlantic unity inside the EU or NATO, which operate on consensus. That is why we've seen increasing Chinese government efforts to divide Europe from within and capitalize on transatlantic friction.
Whether through its "17+1" meetings with 17 countries in Central and Eastern Europe or its invitation for Italy to join the Belt and Road Initiative, China has worked to enhance ties with individual European countries or blocks of countries to erode European and transatlantic resolve on China. And this pandemic—where Europeans are openly questioning EU solidarity—has been an ideal opportunity for China to poke more holes through European unity. China is banking that small investments in places like Belgium, Greece or Lithuania will produce pro-China "votes" or favors at opportune moments in the future. With many countries still debating their decision on whether to work with Huawei on their 5G telecommunication networks, China may be right.
China has also used its engagement to try to burnish its image in places where it has faced controversy. In the Czech Republic, for example, China had a falling out last year with the mayor of Prague, who cut sister city ties with Beijing over its insistence on a "one China" pledge. Czech security services have also pushed back hard on their staunchly pro-China president, particularly over Huawei's 5G technology. Seeing an opportunity to stem the tide of criticism, China delivered over 1 million respirators on one of the world's biggest cargo planes, an event that was widely covered by both local and international press. In a video he recorded for China's CGTN television network, the Czech president said China was the "only country that helped us." Apparently, that public praise wasn't enough. Since then, China has criticized the Czechs for accepting assistance from Taiwan and launching a new research partnership with Taiwan to combat the virus.
Episodes like that, where China assumes it can tell other countries whom to thank and how, are undercutting China's case and testing Europeans' patience. The fact that some of the equipment it has provided has been faulty is also weakening China's hand. Some European leaders have called out this aggressive style of Chinese government engagement for what it is. But the recent news that the EU softened its report on China's disinformation surrounding COVID-19 following threats from Chinese officials shows that China's brazen acts can actually have an impact.
These developments should worry the United States. For a country that talks incessantly about competing with China, we are ceding ground in real time.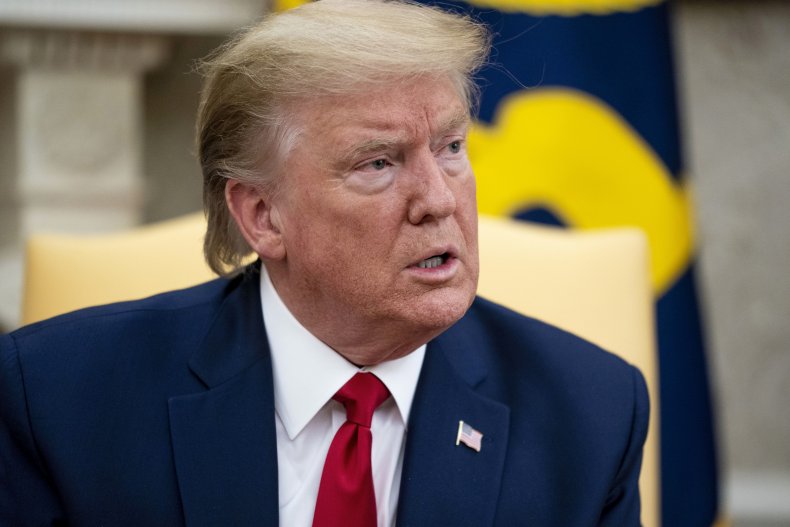 As the Trump administration either ignores or beats up on our closest allies in Europe, China is using "sharp power" to alter policies and views about not only the coronavirus but also Europe's relationship with the United States. Instead of disengaging from the world, we must invest more in real diplomacy and position our diplomats for success in the 21st century to engage more publicly and deftly. We need to appoint ambassadors that have an interest in working with our allies—not lambasting them for political gain. We must prioritize truth and transparency, as well as multilateral approaches built on democratic principles to address global problems and push back on China's coercive activities. American leaders should be presenting an alternative to China's aggressive approach, not imitating it through their own manipulation of information and bullying tactics.
Julie Smith is director of the Asia Program and Laura Rosenberger is the director of the Alliance for Securing Democracy at the German Marshall Fund of the United States.
The views expressed in this article are the writers' own.