The Far Right's Fake News Story of the Week Has Hijacked the Tragic Death of Beranton Whisenant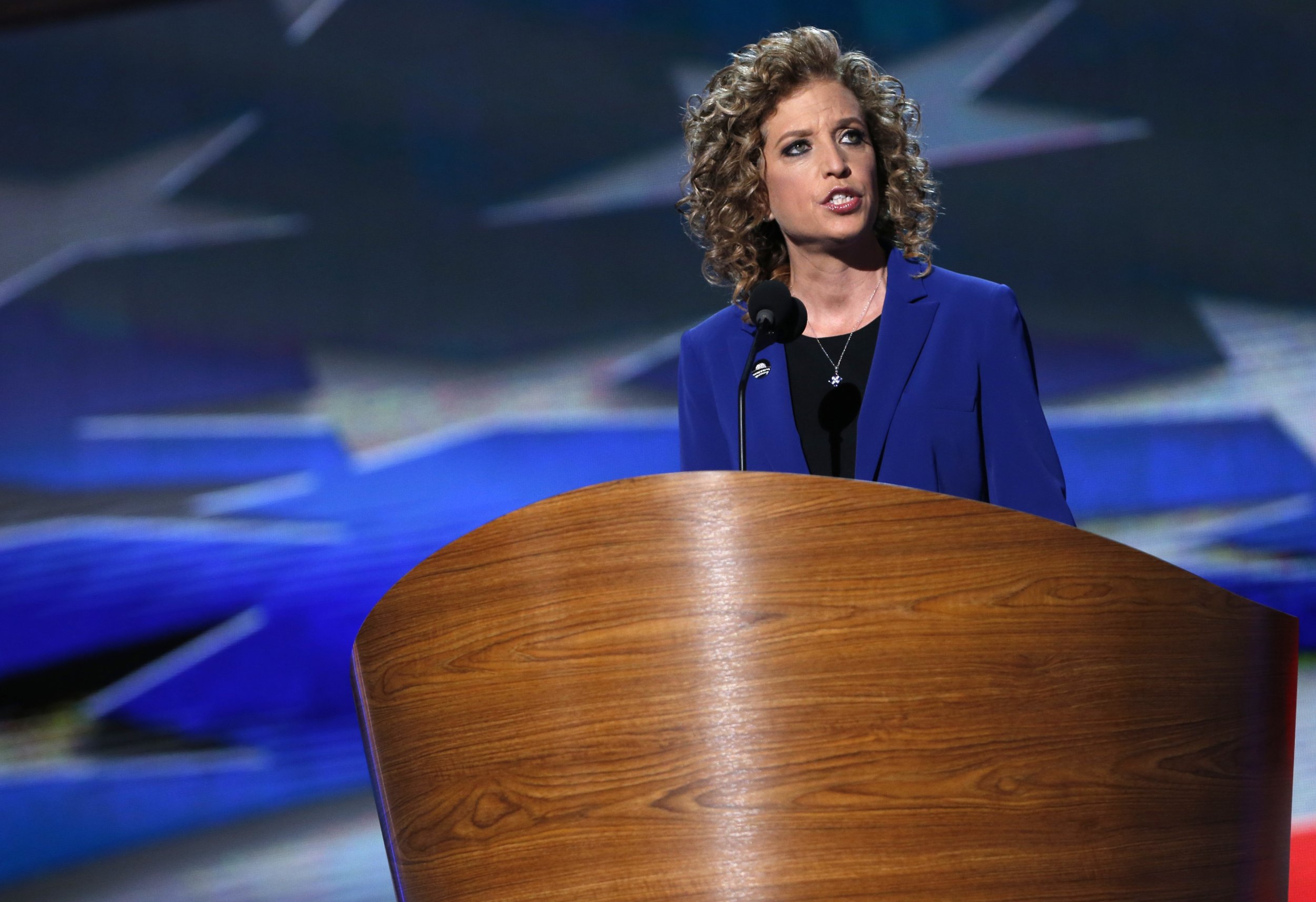 A new conspiracy theory has captivated the far right, potentially replacing the heated interest in last summer's murder of Seth Rich, an employee of the Democratic National Committee who was fatally shot as he was walking home from a bar in Washington, D.C. Though law enforcement officials say he was the victim of a robbery that escalated horribly to violence, self-styled internet investigators have insisted he was murdered by Democratic operatives for leaking emails that harmed the presidential campaign of Hillary Clinton. The theory, which has virtually no basis in fact, was most prominently supported by Sean Hannity of Fox News, who is said to have nearly lost his job over the matter.
Earlier this week, however, the far right found a new subject for its feverish theorizing, a young Florida federal prosecutor who, some are insisting, was murdered because of his role in an investigation involving former DNC head and current South Florida congresswoman Debbie Wasserman Schultz.
The victim is Beranton J. Whisenant, Jr., and he was found early Wednesday morning on a beach in Hollywood, Florida, just north of Miami. A 37-year-old father of three, Whisenant had recently joined the U.S. Attorney's office in Miami, where, as part of its Major Crimes Unit, he investigated immigration fraud cases. He lived in Miramar, another suburb of Miami. (The U.S. Attorney's office in Miami did not respond to a request for comment.)
Locals found his body in the water. "When the tide came in he obviously was caught in the surf and tumbling, about a 35-year-old African-American man, very well-dressed, wearing a sort of a casual business shirt, black pants, and all of his personal effects were on him and that's what we found unusual," one of them told the local NBC affiliate.
According to information provided to the Miami Herald by the Hollywood Police Department, Whisenant "may have suffered a head wound caused by a possible gunshot or other type of trauma."
His death was plainly a tragedy. But to some, it is also a conspiracy. As the site Heat Street reported earlier this week, some of the same internet communities that promulgated the Seth Rich conspiracy theory—namely, Reddit and 4chan—are busy spinning a tale that involves the murder of Whisenant by operatives affiliated with Wasserman Schultz, the former DNC head who resigned from her position in disgrace last summer after leaked DNC emails showed her favoring Clinton over her primary rival, Senator Bernie Sanders of Vermont.
"Here we go again." said a teaser for the story on Heat Street.
That sign of exasperation belies the power of web communities to weave immensely intricate, near-novelistic accounts that are a bricolage of fact, conjecture, innuendo and outright invention. While some may engage in such conspiratorial activity to merely discredit political opponents—and no one, in the eyes of the far right, is more deserving of such intense scrutiny than the Clintons — others plainly believe themselves to be working in the service of apolitical truth.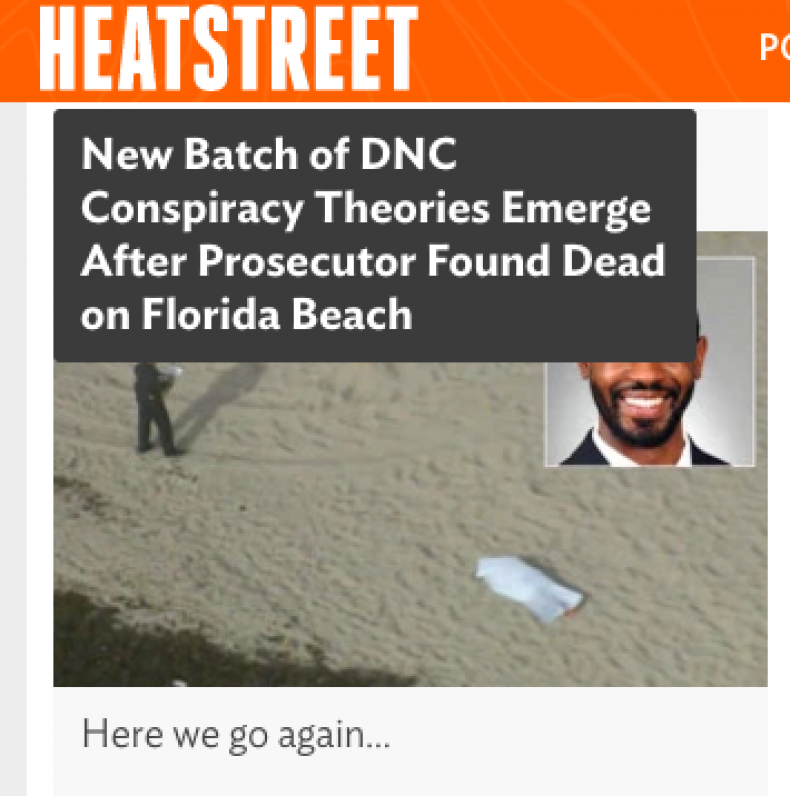 The theories about Whisenant's killing are more complex than those invented around Rich's killing, which was depicted (falsely) as retribution for (allegedly) stealing emails from the DNC and passing them on to Wikileaks, in an effort to harm the Clinton campaign.
According to internet sleuths, Whisenant's work into immigration fraud had led him to investigate the Awan brothers, because they are believed to have stolen vast amounts of data from members of the House of Representatives. The Awan brothers were already the subjects of feverish right-wing speculation; Whisenant's death is, to this cohort, a compelling new plot development.
The three Pakistani-born brothers — Abid, Imran, and Jamal — had been information technology specialists for some members of Congress, including those who sat on the House Permanent Select Committee on Intelligence and the House Committee on Foreign Affairs, according to reporting by Luke Rosiak of the Daily Caller News Foundation Investigative Group.
Among those who were victims of the Awan brothers' data theft was Wasserman Schultz, the former DNC head. Rosiak reported that as many as 80 members of Congress may have been targets of the Awans, who are now the subjects of a criminal probe by the U.S. Capitol Police.
What, exactly, the Awan brothers took from Wasserman Schultz and other members of the House is not known, though "equipment and data" have been cited by Politico, one of the few mainstream organizations to report on the Awans. But in the series of articles Rosiak wrote about the brothers for The Daily Caller over the last several months, there emerges something like the plot of a John le Carré novel: secret loans from Iraqi politicians, ties to terror group Hezbollah, debts on a car dealership the Awan family in Northern Virginia—and apparently untrammelled access to politicians' emails.

Wasserman Schultz for some reason retained Awan in an advisory capacity even after the Capitol Police's investigation into the Awan family seemed to be ramping up. And in late May, there emerged video of Wasserman Schultz confronting a member of the Capitol Police over computer equipment that had been taken from her in the course of the Awan investigation. Wasserman Schultz demands the return of the equipment, telling Capitol Police deputy chief Matthew R. Verderosa that "there will be consequences."
Alex Jones of Infowars, the most prominent and profligate conspiracy theorist on the Internet, posted the video with the following headline: "Is Debbie Wasserman Schultz Obstructing Justice in Awan Brothers Investigation?"
David Damron, communications director for Wasserman Schultz told me in an email that she "was asking the Capitol Police to follow their own equipment-return policy, and as we understand it, that is now happening. The consequences she referred to would be notifying the Sergeant-at-Arms that this policy was not being followed."
None of this, of course, has anything even remotely to do with Whisenant or his work for the U.S Attorney's office. That has not prevented some from making a connection between his murder and the investigation into the Awan brothers. Such connections are predicated on the belief that his investigations into immigration fraud led him to the Awan brothers and, presumably, a discovery of information the Democrats were desperate to keep secret. Some have said that he was also investigating voter fraud in Dade County. Presumably, those investigations are connected and, ultimately, point to corruption at the highest levels of the Democratic Party.
There is no evidence to support any of that. Then again, there was no evidence to support the Rich conspiracy theory, Pizzagate (which implicated the Clinton campaign in a child pornography ring) or the Obama "birther" movement. Attempts to debunk these conspiracy theories seem to only harden the convictions of those who traffic in them.
Thus far, the Whisenant conspiracy theory seems mostly confined to the far-right communities like "the_donald," a Reddit message board popular with supporters of President Donald Trump. "His name was Beranton J Whisenant Jr and he was murdered to cover up DNC criminal activity," says one post. Wonders another: "Has DNC gone full mafia?"
On Twitter, one user wrote, "Debbie Wasserman Schultz must be investigated in relation to Fed Prosecutor Beranton Whisenant's death." The conspiracy theory has also appeared on 4chan, where one user wrote, "KILLARY STRIKES AGAIN."
"Add another body to the DNC's pile," said a user on Gab, another social media network that has become popular with the far-right.
The fact that Heat Street — founded by the British investigative reporter Louise Mensch — has picked up on the story suggests that it is making its way from the borderlands into the heart of the right-wing media ecosystem.
This article has been updated to include comment from Rep. Waserman Schultz.