What to Watch Tonight? Live Stream 'Whiskey Cavalier' Series Premiere on ABC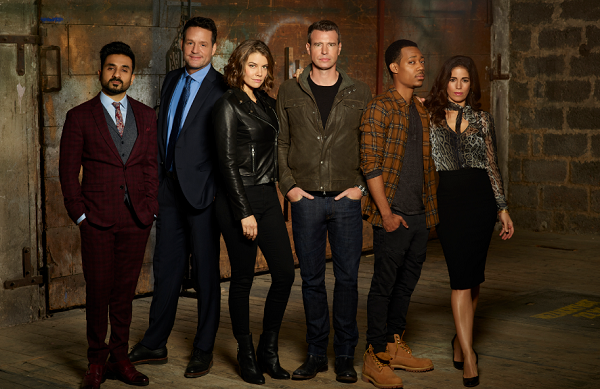 Finally, Scott Foley and his piercing green eyes are back to give viewers a weekly dose of action and humor and (hopefully) a little bit of romance as the leading man Will Chase on ABC's newest series, Whiskey Cavalier. After airing a preview episode following the 2019 Oscars Awards on Sunday, the show will officially premiere on the network on Wednesday night.
Foley leads the series as Will, otherwise known as FBI agent Whiskey Cavalier. Fans can expect Foley to bring the blazing guns, goose chases and manhunt action similar to that of B613 agent Jake Ballard, Foley's former ABC role on Scandal—except this time around, Foley is actually one of the good guys and that's made super clear from the very start.
The series follows Whiskey Cavalier as he's recovering from a broken engagement and sent on a mission to Russia find and capture a rogue NSA agent who has stolen top-secret information from the State Department. His assignment faces more than a few complications when he gets marked by Frankie Trowbridge, or Fiery Tribune as she's referred to in the CIA, played by Loren Cohan.
Fiery Tribune's also on the hunt for the NSA agent, Tyler James Williams's Edgar Standish. However, when all of their lives collide in an unexpected way, they'll find themselves tied together for the long-haul as an inter-connected team of "flawed, funny, and heroic spies who periodically save the world—and each other," according to the series' synopsis.
The series will air on ABC at 10 p.m. ET on Wednesday. However, those without access to TV can still catch the explosive new show via live stream on ABC's website and app. Viewers will need to use a cable provider login to access the stream online.
Those with Hulu's Live TV service can also tune into Whiskey Cavalier there, while those with standard subscriptions will be able to access the show on-demand after the premiere.