Former FBI Deputy Director Andrew McCabe warned Thursday that the reported complaint by a whistleblower about an alleged "promise" from President Donald Trump to an unidentified foreign leader is "deeply concerning" and "certainly credible."
McCabe, who was fired by the Trump administration last year, appeared for an interview with CNN Thursday morning to share his perspective on the allegations against the president. "The fact that we now know it was the president, and we know it involved some sort of a promise to a world leader, is deeply concerning," McCabe said.
"This is not considered by the intelligence community, inspector general or the acting DNI [director of national intelligence] for that matter...to be a frivolous matter or something that was overblown or over-reported," the former FBI official explained. He said they "thought it was certainly credible" and also "qualified as a matter of urgent concern."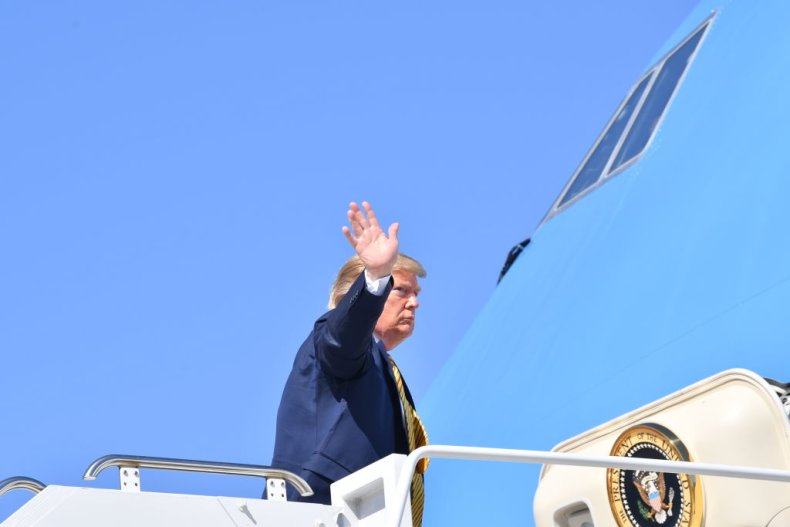 The Washington Post first reported that an intelligence official was so bothered by a "promise" made by the president on a call with an unnamed foreign leader that the individual filed a formal complaint. The allegations have since been investigated by the director of national intelligence, and congressional leaders are pushing for a review.
Trump is known to have interacted directly with five foreign leaders in the past few weeks. Those include Russian President Vladimir Putin, North Korean dictator Kim Jong Un, Pakistani Prime Minister Imran Khan, Dutch Prime Minister Mark Rutte and Qatari Emir Tamim bin Hamad al-Thani, according to CNN.
Responding to the Washington Post article via Twitter on Thursday morning, Trump turned to his usual dismissive description of "fake news" to push back against the reporting.
"Another Fake News story out there - It never ends! Virtually anytime I speak on the phone to a foreign leader, I understand that there may be many people listening from various U.S. agencies, not to mention those from the other country itself. No problem!" the president wrote.
"Knowing all of this, is anybody dumb enough to believe that I would say something inappropriate with a foreign leader while on such a potentially 'heavily populated' call," he added in a follow-up tweet. "I would only do what is right anyway, and only do good for the USA!"
In a third tweet, he wrote simply: "Presidential Harassment!"
House Intelligence Committee Chairman Adam Schiff, a Democrat from California who has long been critical of the president's interactions with foreign leaders, has voiced his concern. He wrote that from what he had learned, he believed "the serious misconduct at issue involves the President of the United States and/or other senior White House or Administration officials."
Acting Director of National Intelligence Joseph Maguire has thus far refused to turn over the official complaint to the House Intelligence Committee, but he has agreed to testify next week in an open hearing.