'You Are Running Out' of Time: Feds Charge Michigan Man With Threatening Ukraine Whistleblower, Attorney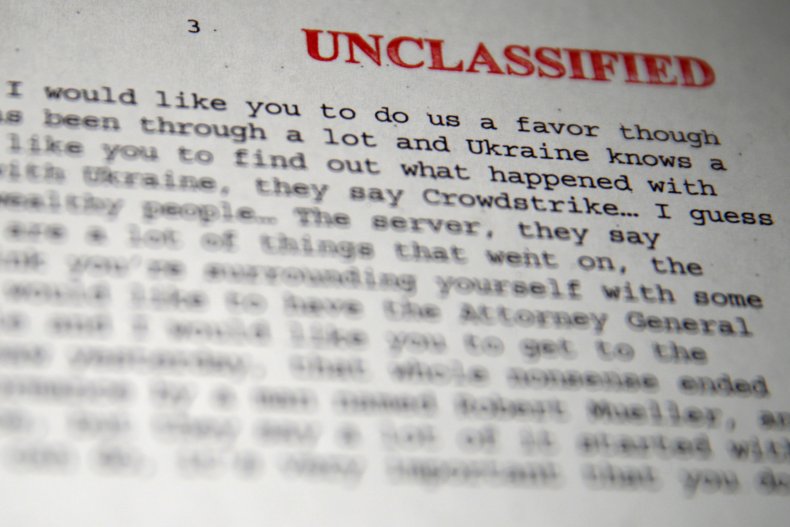 A Michigan man has been charged with threatening to "hunt" down and "bleed" out the Ukraine whistleblower and his attorney, according to a federal indictment unsealed Thursday.
The man, Brittan J. Atkinson of Gladwin County, is accused of sending email threats last November to Mark Zaid, the District of Columbia attorney who represents the whistleblower. According to the indictment, the message sent to Zaid included a pronouncement that "all traitors must die miserable deaths."
"Those that represent traitors shall meet the same fate," prosecutors believe Atkinson wrote in the email.
Prosecutors also said Atkinson included a specific threat to Zaid and his client in which the sender "will hunt you down and bleed you out like the pigs you are."
"We have nothing but time, and you are running out of it," the email said. "Keep looking over your shoulder. We know who you are, where you live and who you associate with. We are all strangers in a crowd to you."
Atkinson faces up to five years in prison if he is convicted. He was not immediately available for comment.
Neither Zaid nor the Ukraine whistleblower was named in the indictment. Zaid confirmed to Newsweek that he did receive such an email last November, that it was only sent to him, not his client, and that his was the only known exchange with the email address allegedly belonging to Atkinson.
"I hope this indictment sends a message to others that such behavior will not be tolerated by a civil society that is governed by law," Zaid later said in a statement Thursday afternoon. "It's not appropriate for anyone to threaten another individual's life, regardless of political views. My job was to ensure the rule of law was followed in how whistleblowers are treated. That role should not be negatively weaponized by partisans. I am very grateful to the FBI and Justice Dept for taking these threats seriously and sending the right message."
The email was sent in the heat of the impeachment inquiry against President Donald Trump, who was being investigated by the Democrat-controlled House of Representatives for his dealings with Ukraine. Democrats alleged malfeasance in the president's calls to investigate his rival Joe Biden and condition military aid and a White House meeting on that bargain.
The inquiry was spurred in large part by the actions of an intelligence community whistleblower, who listened to a July 25 call between Trump and Ukrainian President Volodymyr Zelensky in which Trump issued the exhortation to investigate Biden and his son.
The House voted to impeach the president on abuse of power and obstruction of Congress charges in December. On February 5, the Republican-dominated Senate acquitted Trump.
Critics have accused the president and his allies of attempting to intimidate and out the whistleblower, whose objections helped turn the gears of impeachment but who did not possess proprietary information about Trump's behavior.
In December, Trump retweeted a post from an anonymous Twitter account that had used the name of the suspected whistleblower. Republican Senator Rand Paul of Kentucky tried to get Supreme Court Chief Justice John Roberts, the presiding officer in the Senate's impeachment trial, to read the whistleblower's name aloud during a question-and-answer period. Roberts refused to do so.
Paul later read the name of the suspected whistleblower aloud on the Senate floor.
"I think they made a big mistake not allowing my question. My question did not accuse anybody of being a whistleblower," he said.
The Wall Street Journal reported last fall that the whistleblower's legal team has been the recipient of multiple death threats since their representation of him was announced in September.
Updated 4:26 PM ET, to include Zaid's statement to Newsweek.