White Alabama Man Accused of Threatening to Shoot Birmingham Protesters, Police and Mayor in Racist 911 Call
An Alabama man was arrested and charged with making a terrorist threat on Wednesday evening, accused of threatening to shoot protesters, police and Birmingham's mayor over the city's decision to remove a Confederate statue.
According to the Birmingham Police Department, Brian Vest, who is white, was booked into the Jefferson County Jail shortly before 7 a.m. Wednesday, with a bond set at $30,000.
According to AL.com, authorities believe Vest called 911 on Wednesday with a threat that if officials tried to take down a Confederate statue in Linn Park, he would "come down with my AK-47 and start blowing the damn pigs away, the protesters everybody."
The caller then launched a racist attack on Birmingham's mayor, who is black, as well as the 911 dispatcher.
Using the N-word to describe Birmingham Mayor Randall Woodfin, the caller threatened to "assassinate" the official.
"You think I'm playing? You'll find out, you'll be all over the news, punk ass. You hear me? I'm coming down there right now with my automatic weapon and I'll blow your f****** heads off, assholes. You hear me?" the caller said.
When the 911 operator asked what car he would be driving, the caller reportedly continued his racist attack, stating: "F*** off asshole, I'll hang you from a tree, [N-word]."
"That Mayor Randall Woodfin will be dead before light, before morning," he said.
News and reports of the threat did not appear to come until later on, but on Thursday, a number of organizations in Birmingham closed down after catching wind of concerns that there could be further threats from white supremacists outraged over the removal of the Confederate Soldiers & Sailors Monument.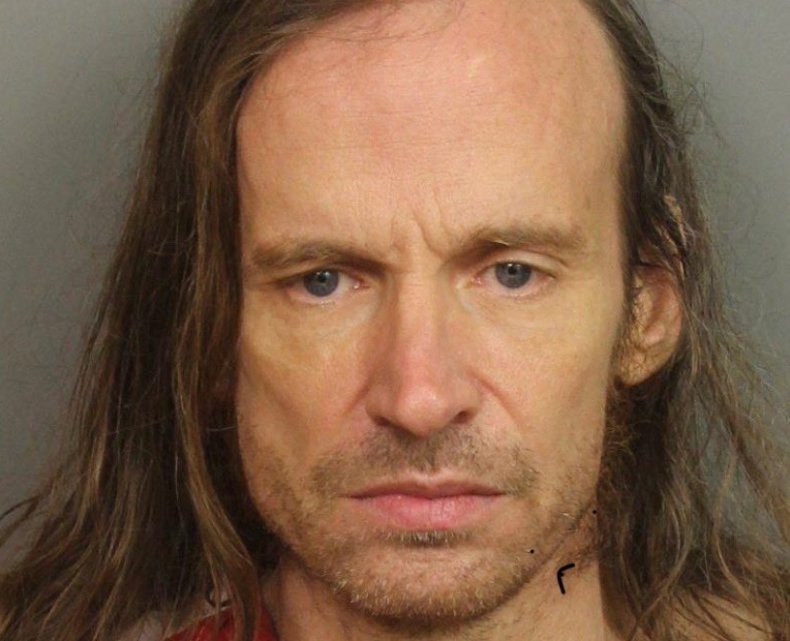 The statue was removed amid protests over the killing of George Floyd, a black man who died after a white police officer, Derek Chauvin, kneeled on his neck for nearly 9 minutes during an arrest.
Speaking with Newsweek on Friday, Sydney Duncan, who works as a pro bono attorney at Birmingham AIDS Outreach, said her organization was forced to shut down amid fears that white supremacists could take action against protesters and community members.
"It's been really tense here," she said. "We're always concerned of those right-wing voices and more extreme viewpoints within the right-wing conservative spaces."
Speaking with NBC's Today Show on Wednesday, before the threat from Vest, Woodfin had said that he had received multiple death threats over the decision to remove the Confederate Soldiers & Sailors Monument.
"Unfortunately, in the state of Alabama, there's a lot of people who like to participate in revisionist history," he said. "They, believe it's American to support the Civil War, and relate to these Confederate monuments. But they're mad because we took the statue down and yes, there have been several threats."
"Our security team is not only taking it serious as it relates to me and my protection but City Hall as well as the citizens of Birmingham protection as well," he said.