College Racism: 'White Americans' at Texas University Should Turn in 'Illegal Aliens,' Flyer Says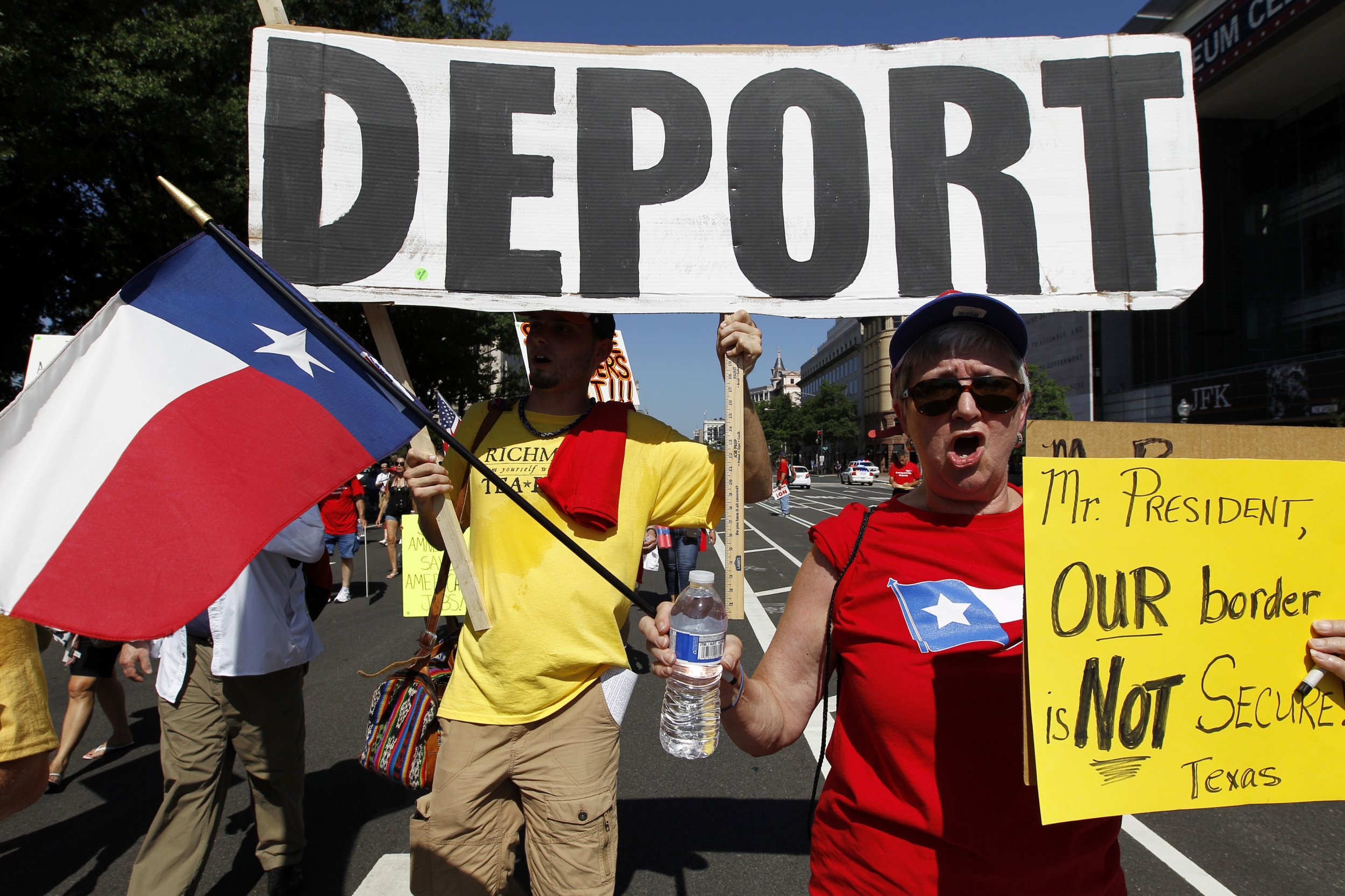 Unauthorized flyers proclaiming that "America is a white nation" were taken down at the University of Texas at Arlington this week amid an ongoing debate about whether the school should become a sanctuary campus. The signs, which were typed in black, yellow and white, were discovered Monday on a message board on school grounds, CBSDFW.com reported. They urged people to alert authorities if they knew unauthorized immigrants and included a URL for a white supremacy group.
"A notice to all white Americans," the pamphlets read. "It is your civic duty to report any and all illegal aliens to U.S. Immigrations [sic] and Customs Enforcement. They are criminals."
The school pulled the flyers down quickly, citing a university policy that requires students to have paper materials like signs and banners be approved by the Office of Student Activities and Organizations, according to the Star-Telegram. The university later issued a statement saying it was "proud that UTA is a place of learning, and, as an institution of higher education, we expect high standards of civil discourse."
But students have begun to speak out about the signs, especially given the timing of their appearance: Last week, students voted 1,355 to 460 to approve an advisory referendum requesting the university become a sanctuary campus, according to the Shorthorn.
Several institutions, including Wesleyan University in Connecticut and California State University, have adopted the designation in the wake of President Donald Trump's November election. In most cases, administrators have simply put out statements vowing to protect the civil rights of undocumented immigrant students by not cooperating with federal agents seeking to deport them. As a result, some state lawmakers have threatened to curtail funding.
The sanctuary campus movement has coincided with another trend—one where alt-right materials have been quickly spreading at American colleges. Schools in more than 30 states have seen white supremacist flyers this academic year, among them the University of Hartford in Connecticut, the University of Rochester in New York and Auburn University in Alabama.
At the University of Texas at Arlington, progressive student activist Mark Napieralski told the Star-Telegram he plans to keep fighting.
"UTA is the fifth-most diverse campus in the nation for a reason, and we will treasure and celebrate this diversity, and we will defend it," he added.