White Chicago Cop Placed on Desk Duty After Recorded Struggle With Black Woman
A white Chicago police officer was placed on paid desk duty pending an investigation into his conduct in connection with a recorded struggle with a Black woman in a park as she walked her dog on Saturday, the Associated Press reported.
After the city's police oversight agency, the Civilian Office of Police Accountability (COPA), reviewed the officer's body camera footage during his encounter with Nikkita Brown, they recommended he either be suspended from policing or be put on administrative duty while under investigation. Police Superintendent David Brown opted for the latter on Monday.
A law office representing Brown released a statement on Saturday, saying that shortly after midnight, the officer, whose name has not been released, reportedly came up to her for being in the park after it closed. The video shows Brown walking away from the officer, who follows her and then appears to try to take her phone. The officer appeared to grab Brown as she yells, "Let go!" and struggles to get away from him.
"He attempts to tackle her, all while groping her body as she screams for help," the statement from Brown's attorneys said, alleging the incident was an "obvious case of racial profiling."
"If violations did occur, COPA will hold the officer accountable," said the agency's interim chief, Andrea Kersten.
For more reporting from the Associated Press, see below.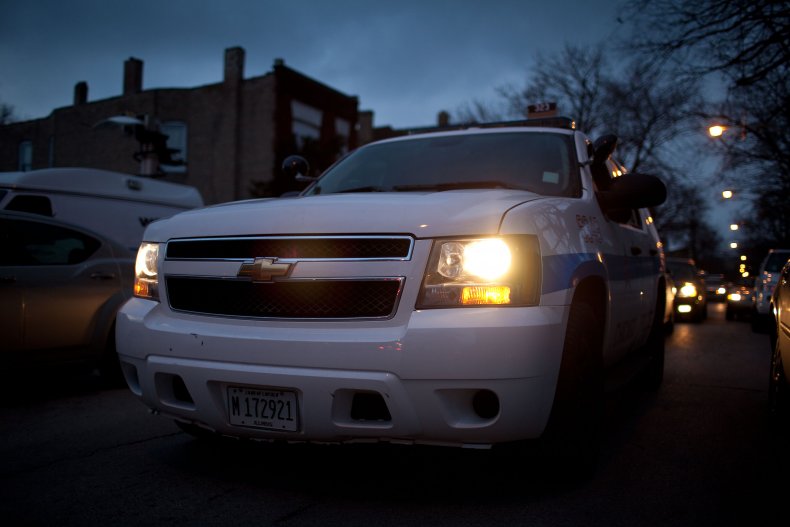 Attorneys for Brown allege the encounter became violent.
They accused the officer of "violently" attacking their client "for absolutely no reason."
"This unprovoked attack lasts for approximately two minutes, during this time Ms. Brown's phone is knocked from her hands and she is knocked out of her shoes," the attorneys said.
When she is finally free, she can be seen on video picking her phone off the ground before walking away with her dog. Her attorneys said she returned home, called 911 and filed a report with a sergeant.
They noted there were several other individuals in the park that night, including a group of about four white people walking some distance behind her.
They added that Nikkita Brown is suffering "emotional trauma" from the "brutal, unprovoked and unlawful attack."
The Chicago Police Department had referred the matter to COPA.
"Apparently there was a closure of that area of the beach and then that precipitated the interaction. We don't yet know what was done or said. All we know is this person was not arrested and yet the officer had, obviously you see the interaction on the video," the police superintendent said at a news conference Monday.