Will It Be a White Christmas? Snow Forecast for the Holiday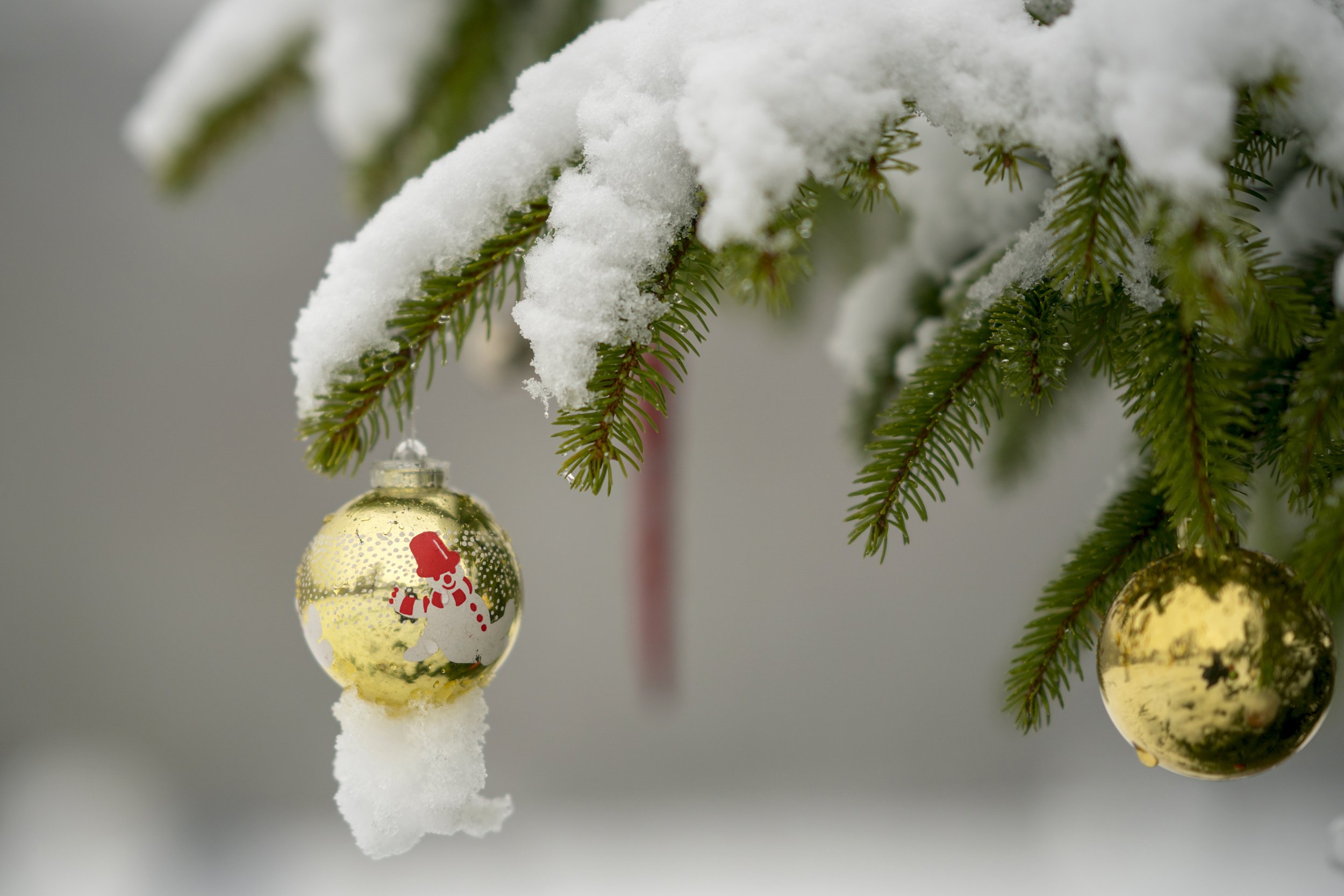 While many people may be dreaming of a white Christmas this year, the chances of a snow-covered winter wonderland for the holiday are fairly low for most people.
Some parts of the Northeast saw snow on Christmas Eve day but the snow wasn't expected to stick or last through to Christmas day in most areas.
In upstate New York on the shores of Lakes Erie and Ontario, there was lake effect snow in the forecast prompting a winter weather advisory that was expected to stay in place until 6 p.m. Christmas Eve. The advisory was issued for Wyoming, Chautauqua, Cattaraugus and Southern Erie where the snow was expected to accumulate about three to five inches through the day, according to the National Weather Service.
More inland from the lakes there was another winter weather advisory in effect for Southern Cayuga, Onondaga, Madison and Cortland counties. That advisory was in effect until Tuesday morning at 7 a.m. EST, and the snow was expected to accumulate between two and five inches, though in some areas it could reach six.
There were far many more winter weather advisories out west than there were in the eastern part of the country. There was heavy snow in the forecast for the Sierras and parts of the Great Basin, according to the Weather Prediction Center.
Nevada, California, Oregon, Montana and Idaho all had winter weather advisories in effect as well. A winter weather advisory doesn't necessarily mean there will be a significant amount of snowfall. It's generally issued when there is one or more of the following: three to five inches of snow expected in 12 hours, less than a half inch of sleet, freezing rain with sleet or snow or blowing snow, according to the NWS.
In California there was heavy rain expected in some areas and snow was expected at a high elevation through Christmas Day. That storm was then expected to reorganize after passing over the Rockies and form a new system that could bring hazardous weather after the Christmas holiday.
That storm was expected to cause some severe travel delays and problems in the area. The system in California is expected to travel and " bring heavy mountain snowfall from the California Sierra Mountains into the higher terrain of the central Great Basin and parts of the central and southern Rockies by Wednesday. As much as a foot or more of snow is possible in the highest elevations with winter storm warnings and winter weather advisories in effect for many of these locations," according to the WPC.