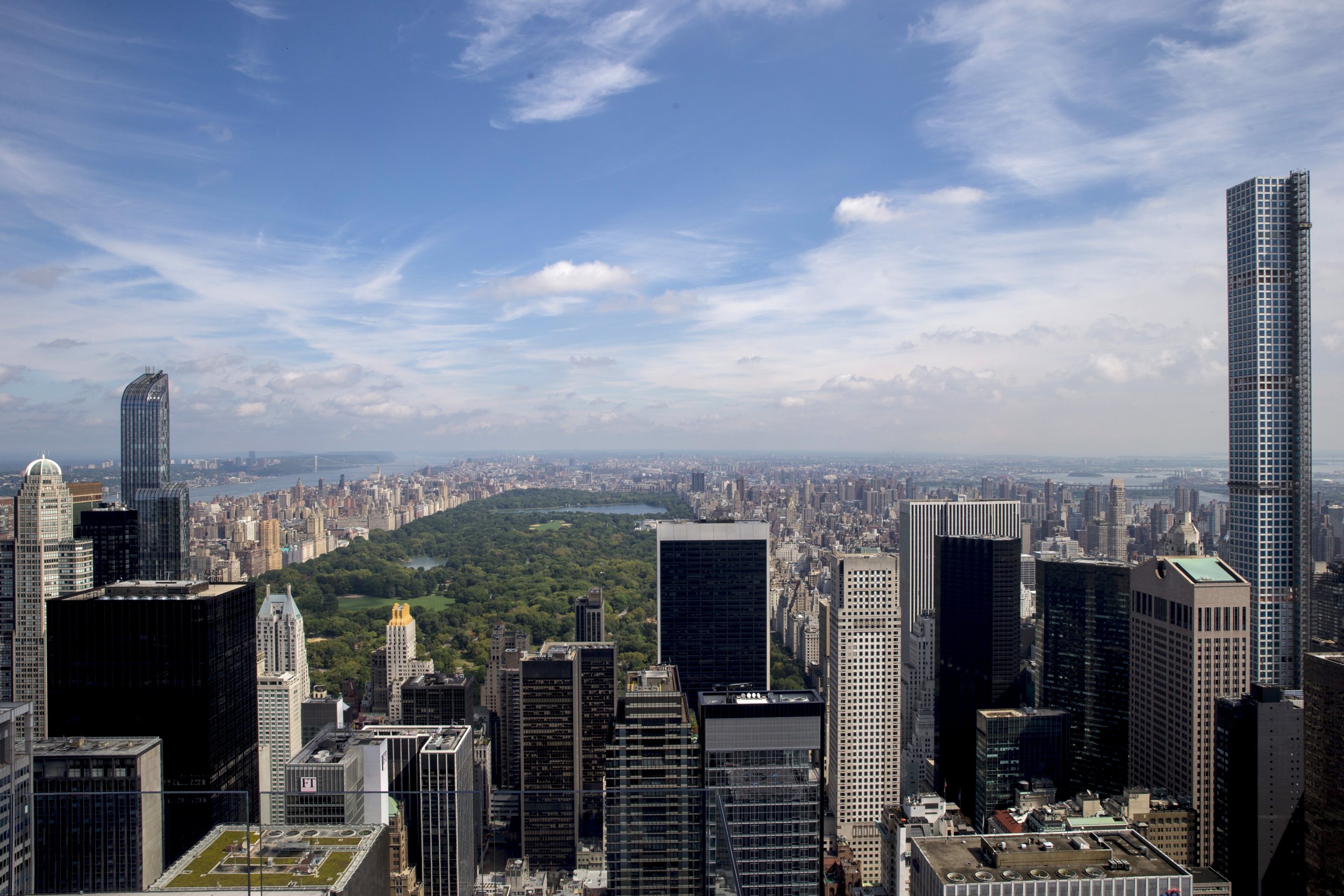 Have you heard that Pittsburgh is the new Austin? San Antonio, they're saying, is the new Queens, while Staten Island is the new Brooklyn. Oakland? Totally over—the action is now all in Modesto. Seattle is done, Yuppie Central—better buy in Walla Walla while there's still time. Portland? Really? That's so...2011. Edmonton, man, you should check out Edmonton. Though, honestly, I'll tell you a secret: Hartford, Connecticut. It's not exactly there there yet, but it's right on the cusp, it's gonna be in The New York Times travel section soon, and then in Condé Nast Traveller, and then it will host its own TED spin-off, and Google will open a satellite office, and where will you be? Still complaining about real estate prices in Adams Morgan? Sitting in traffic somewhere on the frayed edges of Silver Lake? No, brother, it's Hartford or bust.
I am kidding. Sort of. In the 14 years since Richard Florida published The Rise of the Creative Class, certain convictions have become religious dogma to the New Urbanist clan: that density is better than sprawl; that young people working on laptops in coffee shops is better than middle-aged people working in cubicles in office parks; that bikes are very good, while cars are very, very bad. That a dense city like Manhattan is, in fact, morally superior to a diffuse one like Dallas. It was Jane Jacobs all over again, only with Internet access and cask ales.
Many cities, in consequence, have become "Floridian," with "loft districts" rising from industrial ashes in Cleveland and Raleigh, hipster enclaves in Chattanooga, a gayborhood in Philadelphia, reclaimed waterfronts in Baltimore and Minneapolis. Much of this work preceded Florida—but there was socialism before Lenin, too. Florida gave the New Urbanists the vision they wanted of themselves, as saviors of the American city emptied by suburban sprawl, champions of creativity and ingenuity who were going to make Indianapolis the Paris of the 22nd century.
But any intellectual movement must encounter a backlash, and the one to the New Urbanism is only growing, in part because it's now mature enough for us to see its effects. On the face of it, the New Urbanism is very pretty: Court Street in Brooklyn looks splendid, as does San Francisco's Valencia Street. The aforementioned travel section of The New York Times has a column, called "Surfacing," that frequently resorts to profiling some forlorn, blighted neighborhood suddenly graced by taxidermy shops that double as yoga studios. I am, as a matter of fact, writing this from a Whole Foods in West Berkeley, California, a formerly industrial district that was recently "Surfaced" in the Times. The coffee I am drinking was roasted about 20 feet away from my Apple laptop. How's that for local?
Problem is, surfacing is usually whitening: Gentrification by any other name would taste as hoppy, with the same notes of citrus peel. There is really only one strike against the New Urbanism, but it's a strike thrown by Nolan Ryan: It turns cities into playgrounds for moneyed, childless whites while pushing out the poor, the working-class, immigrants, seniors and anyone else not plugged into "the knowledge economy." Right around the time that Michael Bloomberg was remaking Manhattan as a hive for stateless billionaires, I saw a slogan that captured perfectly the new glimmer of the city: "New York: If you can make it here, you probably have a trust fund."
You could accuse me of writing a faux-populist diatribe, but the numbers are on my side this time around. Jed Kolko, a Harvard-trained economist who was, until recently, the chief of analytics for Trulia, has found that from 2000 to 2014, more Americans moved out of urban centers than into them. Using data from the U.S. Census, he concluded, in a recent post on his blog: "While well-educated, higher-income young adults have become much more likely to live in dense urban neighborhoods, most demographic groups have been left out of the urban revival." The people who continue to move to cities, he concludes, are "increasingly young, rich, childless, and white." These are the creatives, the hipsters, the pioneers, who fled the countryside for the big city, where cultures would clash and ideas foment. But all they did is turn Bedford-Stuyvesant into Minnetonka.
So what? I posed this question to Joel Kotkin, an urbanist and demographer based in that decidedly suburban setting of Orange County, California. Author of the forthcoming The Human City: Urbanism for the Rest of Us, Kotkin defends the suburbs, which is nearly as radical as an evolutionary biologist defending creationism. Kotkin argues that suburbs are where middle-class families want to live, and middle-class families are, as he told me in a recent phone conversation, "the bedrock of the Republic." A city hostile to the middle class is, in Kotkin's view, a sea hostile to fish.
Kotkin notes that there's a reason the fastest growing major urban areas in the country are Austin, Denver, Seattle, Fort Worth, Miami, Charlotte and Raleigh. These are largely cities growing out instead of up, sprawling instead of soaring. As for millennials, who supposedly crave nothing more than a bohemian existence in Bushwick? They are moving to Houston, Nashville and Denver. They like Austin, too,
"To me," Kotkin says, "sprawl is just an effect of people trying to seek out a middle-class lifestyle." A native of Brooklyn, he has spent plenty of time in the Bay Area, but New York and San Francisco have become "feudal cities" that are "increasingly bifurcated between a post-industrial elite and a growing underclass," as he argues in The Human City. Elsewhere, he calls the New Urbanist city an "adult Disneyland with plenty of civic restaurants, shops and festivals," a place blissfully removed from reality, except perhaps in the persistence of the homeless "problem." Such an area is by definition unwelcoming to the sorts of people who, in centuries past, came to cities with dreams of making it. If the streets of lore were once paved with gold, today they are paved with fair-trade coffee beans.
Kotkin believes that the size—and influence—of the creative class is exaggerated, in part by the creative class itself. When we spoke, he told me about a celebration of Norooz, the Persian New Year, he recently attended in Irvine, California. Most everyone at the party was an immigrant, living in the suburbs and loving it. "What do you think their dream is," he asked me with a touch of gloating. "You think their dream is to live in a loft in Downtown L.A.? I don't think so."