Prosecutions of White-Collar Crime On Track to Fall to Lowest Levels in Over 30 Years
The number of federal prosecutions of white-collar crimes has plummeted over the last eight years, according to a new analysis produced by Syracuse University's Transactional Records Access Clearinghouse (TRAC).
Currently, half as many white-collar crimes are being prosecuted as in 2011, which itself marked a relative high for these cases.
Indictments related to white-collar crimes—encompassing offenses such as fraud, identity theft, embezzlement and counterfeiting—fell 8.5 percent since last year alone. TRAC's analysis posits that, if current trends continue, the number of these prosecutions will reach its lowest level since 1986.
Trendlines for white-collar prosecutions don't necessarily correlate with individual presidents. After President George W. Bush took office, the number of these prosecutions held steady before declining around his second term. After President Barack Obama was sworn in the number sharply increased for the first couple years before embarking on a gradual decline throughout the rest of his presidency.
Recent trends under President Donald Trump appear to continue a pattern set under the Obama administration.
The drop-off comes as federal prosecutions overall have declined in recent years. The number of total federal indictments reached a decade-long high in 2011 before sloping downward over the subsequent years, according to a review of Justice Department data provided by the Bureau of Justice Statistics.
Although, as white-collar crimes prosecutions languished in the early aughts, prosecutions overall surged, indicating that these crimes during the Bush years made a smaller and smaller share of federal cases.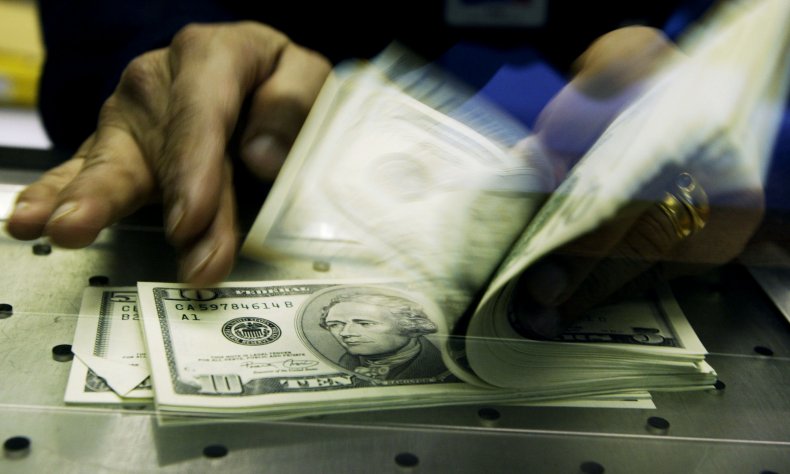 An important caveat when comparing the data with administration priorities is that indictments and other prosecutorial data are often lagging indicators of what an attorney general decides is worthy of investigation. Criminal probes can be drawn out for years, meaning that eventual indictments reflecting the priorities of a given president won't come into focus immediately.
In 2019, prosecutors in Rhode Island, New York City and Miami pursued more cases relative to the size of their jurisdiction than any other district, the TRAC analysis found. The top charges nationwide here wire fraud, bank fraud, mail fraud and identity theft.
Cornell Law School's Legal Information Institute explains that these crimes are often difficult to prosecute "because the perpetrators use sophisticated means to conceal their activities through a series of complex transactions." Despite their opaque nature, the harm white-collar offenses can cause is real and costly. Citing the FBI, the institute reports that white-collar crimes can deprive the United States of more than $300 billion each year.
According to a 2016 study from researchers in Pennsylvania and Illinois, white-collar criminals are more likely to be white, educated, middle-aged and male. These offenders also tend to have a spouse and are likely to commit their first criminal act starting in their late-30s.