White Evangelicals Back Donald Trump Over Previous Three Republican Candidates: Report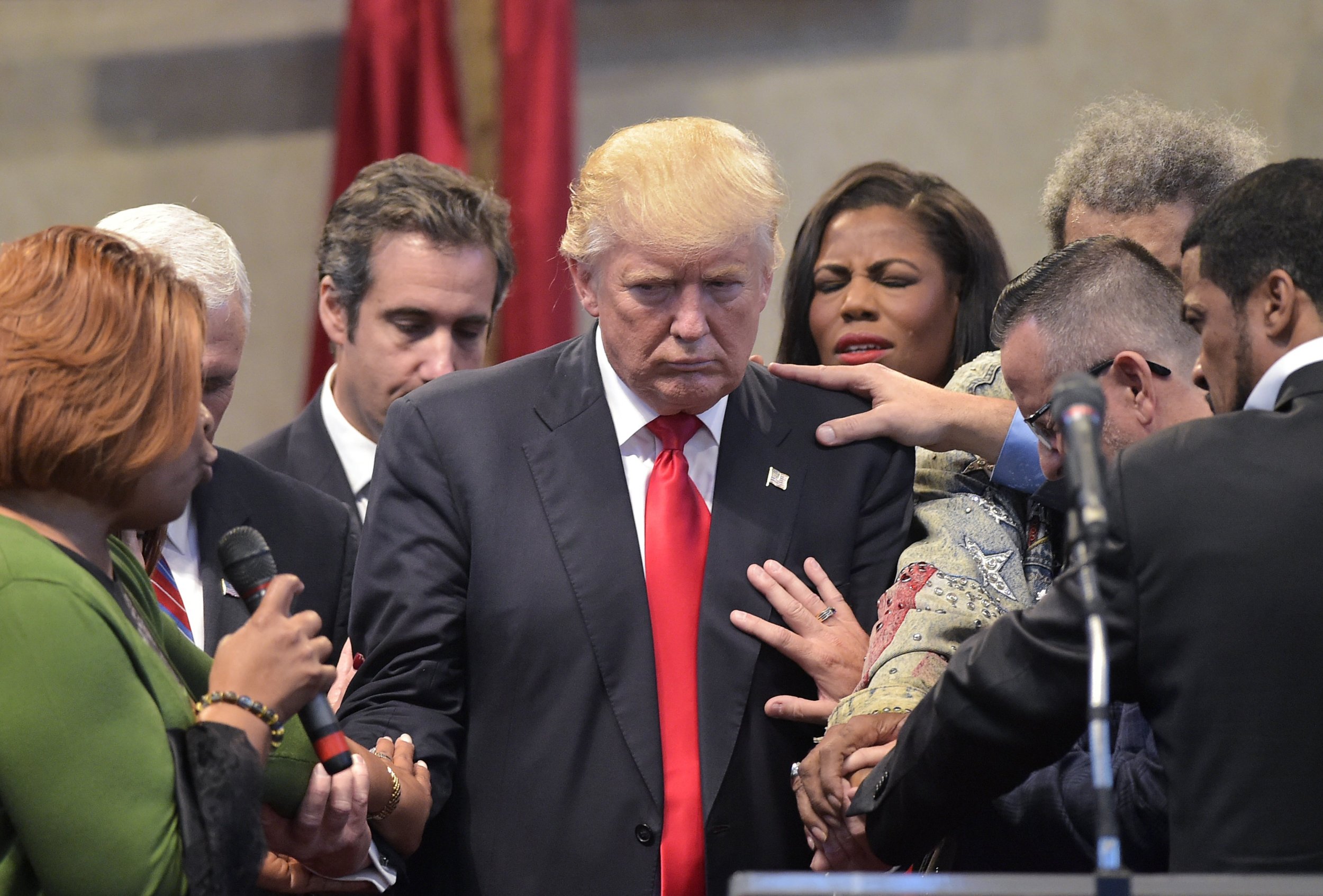 A higher proportion of white evangelical Christian voters backed Donald Trump than the Republican candidates in the previous three elections, according to a report.
Eighty-one percent of white voters identifying as born-again or evangelical Christians backed the businessman-turned-president-elect, a massive 65 percentage point advantage on Democratic rival Hillary Clinton, according to a report by the Pew Research Center published Wednesday.
This placed Trump ahead of the previous three Republican presidential candidates. Seventy-eight percent of white evangelicals backed Republican candidates George Bush and Mitt Romney in the 2004 and 2012 presidential elections, while 74 percent backed John McCain in 2008.
Trump has been somewhat equivocal on the subject of his Christian faith during his presidential campaign. While claiming to believe in God and love the Presbyterian church, the Republican also said he has never asked God for forgiveness and stumbled when asked to name his favorite biblical verse.
Commentators also speculated whether the twice-divorced Trump, who was embroiled in multiple sexual abuse allegations during the campaign—Trump denied all the allegations—would command the same support among evangelicals as previous Republican candidates.
The Republican candidate also commanded the majority of the Catholic vote, taking 52 percent compared with Clinton's 45 percent. Trump was particularly popular among white Catholics, who backed him by 60 percent compared with 37 percent for his Democratic rival.
Among Hispanic Catholics—many of whom may have been aggrieved by Trump's anti-immigrant rhetoric—the reverse was true: 67 percent voted for Clinton, compared with 26 percent for Trump.
Voters from the Jewish faith and other religions also overwhelmingly supported the Democratic candidate, as well as those claiming to be religiously unaffiliated.