White House Addresses Reports That Russia May Seize U.S. Business Assets
The Biden administration says that an attempt by Russia to seize assets from American companies would end in "more economic pain" for Russia.
As Russia prolongs its war on Ukraine, the United States, along with NATO and the European Union, have enacted numerous sanctions to punish Russia economically. Along with a large slate of international businesses that have blacklisted the country, these actions have put the Russian economy on the brink of a recession.
As a result, reports have emerged that the Russian government may be planning on seizing the assets of Western companies that have fled the country. This could include the seizure of corporations from Europe, Japan and particularly the United States.
Russian President Vladimir Putin has additionally said that his government would enact "external management" against these foreign companies, although he did not elaborate on the scope of this threat.
On Thursday, White House press secretary Jen Psaki addressed the reports of Russian seizures in a series of tweets condemning Putin's actions. Psaki made it clear that any seizures would result in further consequences for the Russian economy.
"We have seen reports that Russia may be considering seizing the assets of U.S. and international companies that have announced plans to suspend operations in Russia or to withdraw from the Russia market," Psaki said. "These decisions are ultimately up to companies."
"As President Biden said earlier this week, we welcome the decisions of companies to exit Russia because they want no part of Russia's war of choice against Ukraine," the tweets continued. "Any lawless decision by Russia to seize the assets of these companies will ultimately result in even more economic pain for Russia."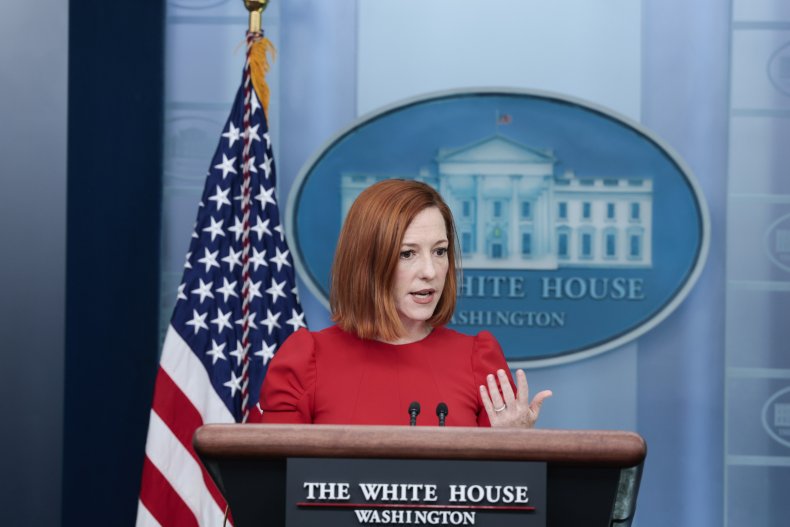 Psaki added that any seizure of corporate assets would "compound the clear message to the global business community that Russia is not a safe place to invest and do business."
"Russia may also invite legal claims from companies whose property is seized," Psaki said. "We stand with American companies who are making tough decisions regarding the future of their Russian operations."
The press secretary also referred to an unnamed Russian oligarch who allegedly has ties to Putin, saying that this businessman was against the idea of Russia seizing American assets.
"[The businessman said] it would "take us back to 1917" and that "the consequences of such a move—global distrust of Russia on the part of investors—we will experience for many decades," Psaki tweeted.
"Take us back to 1917" refers to the period prior to the Russian Revolution, during which the country, at that time the Russian Empire, was ruled by an absolute monarchy. The empire was marred by numerous social and economic problems in the run-up to the revolution.
Despite the cautioning from Psaki, it appears that Russia may be moving ahead with their plans.
The Russian state-run news outlet TASS reportedly cited a list, created by the country's consumer rights organization, of foreign companies whose assets would be taken by the government.
This reportedly includes 59 businesses, many of which have global influence. Notable names on the list are said to include Microsoft, IKEA, Toyota, Apple, Shell and McDonald's.
Newsweek has reached out to the White House for comment.