White House Aggressively Hunting 'Executive Time' Leaker who Embarrassed Trump by Revealing Empty Schedule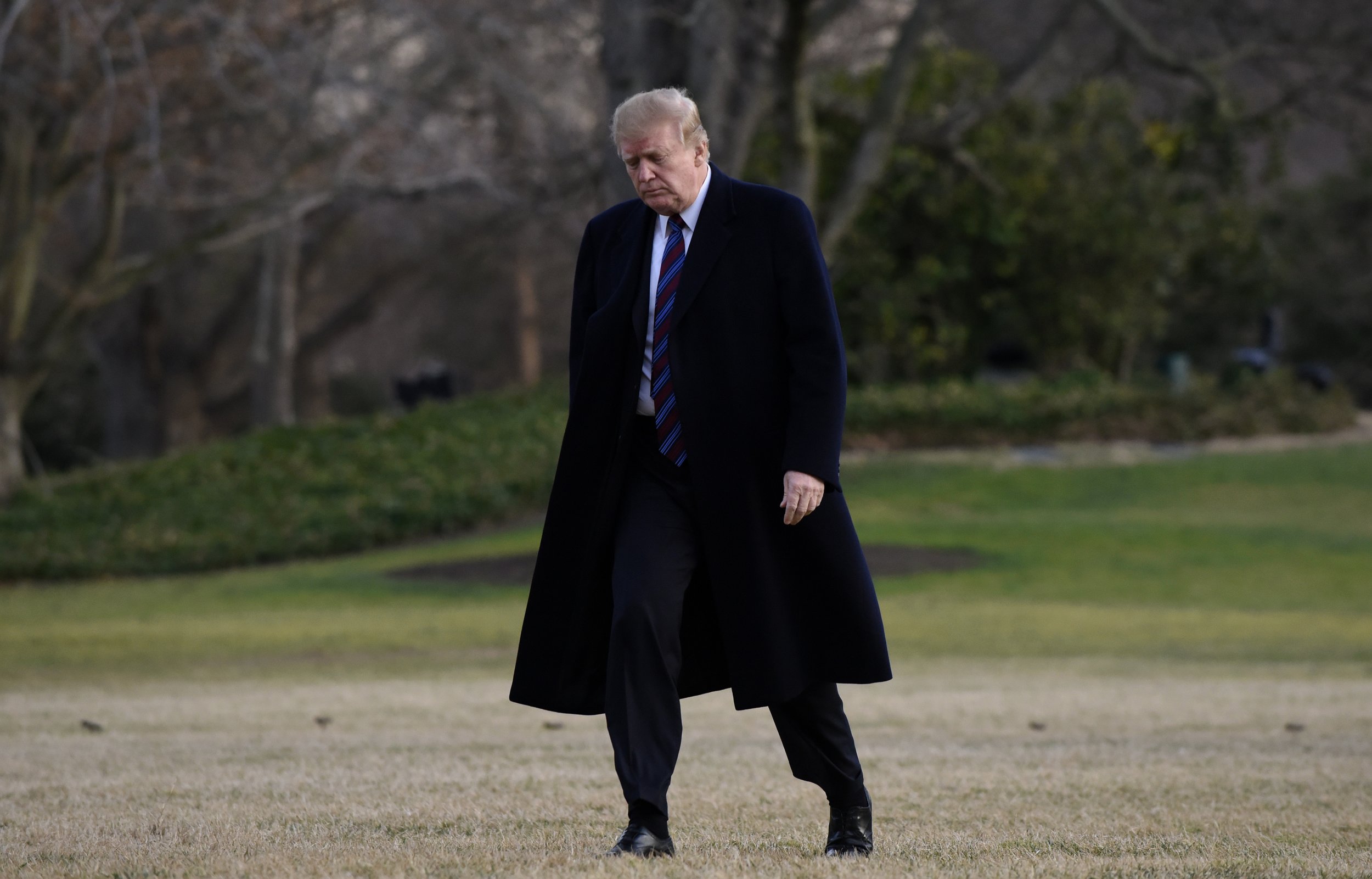 The White House has launched a manhunt for the staffer who recently leaked President Donald Trump's private schedules, Politico reported on Friday.
With the help of the White House IT office, Trump administration officials have reportedly made progress in their investigation into potential suspects. An official told the news outlet that the culprit was probably not appointed by the president and is likely to be a career government White House employee, although no evidence have been offered to support these claims.
Although officials have already narrowed down some suspects, they say more research will be conducted before action is taken. "Both career and political staff receive the daily public schedule, but I want to be very careful that we don't try anyone in the press," one official told Politico. "It's unprofessional to be trusted with information that is not intended to be publicly disclosed and then disclose it, whether it's related to the president, related to your co-workers or your office, it's just not professional behavior."
Acting Chief of Staff Mick Mulvaney and Trump are both aware of the probe, Politico notes, adding that the president is infuriated that leaks have been occurring from within his own White House.
Last weekend, Axios published 95 pages of Trump's private schedules, from the November 6 midterm elections through February 1, which showed that the president has spent around 60 percent — 297 hours and 15 minutes out of 502 hours — of his schedule on unstructured "executive time," a period filled with catching up on the news, making phone calls and other work.
By comparison, Trump had around 77 hours of scheduled meetings, roughly 51 hours of travel time and 40 hours dedicated to eating lunch. Six insiders told Axios that the president usually wakes up before 6 a.m. but seldom makes it into the Oval Office before mid-morning.
White House Press Secretary Sarah Huckabee Sanders defended Trump's unstructured "executive time," claiming that it helps to foster a "more creative environment" for the president. "President Trump has a different leadership style than his predecessors and the results speak for themselves," she said. "While he spends much of his average day in scheduled meetings, events, and calls, there is time to allow for a more creative environment that has helped make him the most productive president in modern history."
Trump's executive assistant Madeleine Westerhout also came to the president's defense after he faced criticisms over his seemingly empty schedule. "What a disgraceful breach of trust to leak schedules. What these don't show are the hundreds of calls and meetings @realDonaldTrump takes everyday," she tweeted on Sunday. "This POTUS is working harder for the American people than anyone in recent history."