Administration Working On Puerto Rico Crisis While Trump Presents Golf Trophy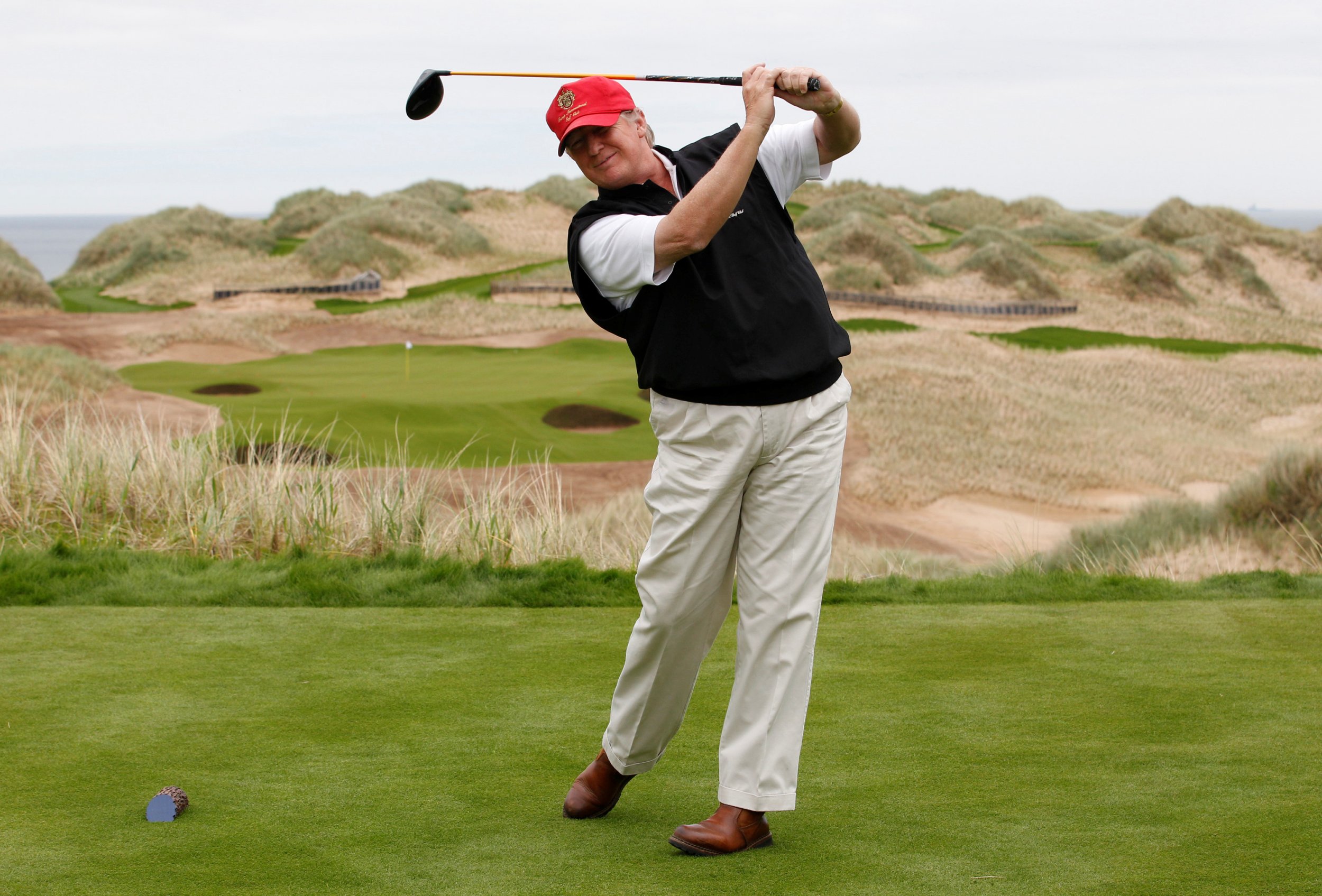 A White House aide said the Trump administration spent the entire weekend working on tackling the situation in Puerto Rico, as the president presented a golf award.
The president's chief economic advisor Gary Cohn told Fox News' Sunday Morning Futures that the administration was working on "saving lives, sustaining lives."
"I just want to reiterate how involved the administration continues to be," Cohn said on Sunday.
"We've spent the entire weekend, as we have last weekend, working on Puerto Rico, making sure we're out saving lives, sustaining lives. And making sure everyone in Puerto Rico, and the U.S. Virgin Islands, is taken care of. The United States has gone through extraordinary efforts to delivery goods to the islands," Cohn added.
Trump himself is said to have had a briefing from the Federal Emergency Management Agency, and has also spoken to Puerto Rican officials over the weekend to discuss disaster relief, The Hill reported.
He conducted the conversations from his Trump National Golf Club in Bedminster, where he spent the weekend; later visiting the Liberty National Golf Club on Sunday to take part in the Presidents Cup Golf Tournament, which was also attended by Barack Obama and George W. Bush.
The president is set to take part in a trophy presentation at the golf tournament at 6pm on Sunday, and is said to have been considering the situation in Puerto Rico, that is suffering damage from two hurricanes.
However, his comments on the country have been criticized by Democrat and Republican lawmakers after he hit out at the San Juan mayor over her criticism of the administration's handling of the crisis.
"The Mayor of San Juan, who was very complimentary only a few days ago, has now been told by the Democrats that you must be nasty to Trump," the President tweeted this weekend.
"Such poor leadership ability by the Mayor of San Juan, and others in Puerto Rico, who are not able to get their workers to help. They want everything to be done for them when it should be a community effort," he added.